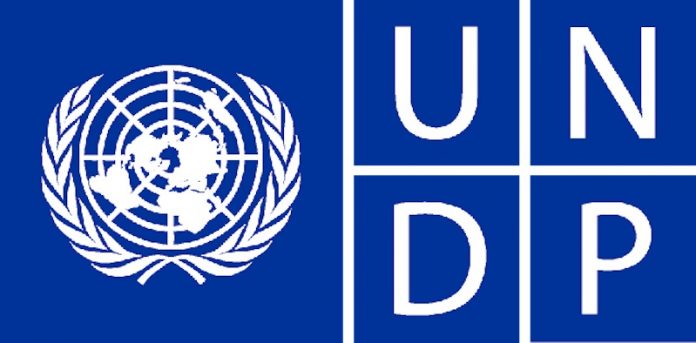 By Onyebuchi Ezigbo
The federal government and the United Nations Development Programme (UNDP) have commenced a collaborative initiative with private sector stakeholders aimed at effective disposal of material waste generated from COVID-19 health interventions in the country.
At an event meant to articulate ideas on how best to realize the goal of efficient and sustainable waste disposal management held at the weekend in Abuja, various discussants suggested that more sensitization campaigns are needed to get Nigerians to embrace the right attitude in handling of wastes.
The Minister of State for Health, Senator Olorunmibe Mamora, who was represented by the Head of Clinical Services Department at the Federal Medical Centre, Keffi, Nasarawa State, Dr. Christopher Edeh, welcomed the coming on board of private sector concerns in the effort to develop a viable initiative that will ensure effective and efficient public waste management in the country.
He emphasized the need for Nigerians to embibe attitudinal change in the way they carry on their activities, especially the littering of the environment with waste.
The panelists agreed that technology is crucial in developing efficient waste disposal models, but said that whatever waste disposal system that will be designed has to take into consideration the nature of the environment where it will be implemented.
Speaking on the initiative, the Senior Adviser to UNDP Programme Manager on Crisis Prevention and Recovery, Williams Tsuma, said that waste management is a very critical socioeconomic issue not just for the COVID-19 pandemic but for the overall development of the country.
He said that UNDP is supporting the federal government to establish the template for addressing the waste management issues.
According to him, waste management is also an environmental and health issue, adding that by addressing it, the country will be achieving other developmental goals.
Speaking on the aim of the initiative, the Chief Executive of EpicAfric, Dr. Ifeanyi Nsofor, said the venture is meant to bring together young Nigerians through a consortium involving his organisation, Nigeria Health Watch and Reboot, to find solutions to problem of efficient management of wastes generated by COVID-19 pandemic.
He said: "It is an initiative that brings health and technology experts together to find solutions to issues of health. A lot of wastes are being generated from this COVID-19 intervention, whether it is that of used facemasks, containers of used hand sanitizers, needles and syringes."