Playing the online slots is on the rise. Take the UK, for instance. Analysis by the nation's Gambling Commission found that in December 2020, the number of accounts created for playing online slots rose to three million. The number of bets increased to six billion that month as well.
Slots are clearly becoming more popular. This article looks at some of the reasons why and how online slot manufacturers use the themes to make the games engaging for players.
Why are slots so popular?
There are several big reasons for the explosion in the popularity of online slots, the chief one being convenience. As long as a player has internet access, they can log into their account on sites such as Wink Slots anytime, anywhere, and start playing. No need to wait for the doors of a casino or an arcade to open.
The next major explanation is that slots are easy to play. Not only that, but they are easy to learn to play as well. The straightforward nature of slots provides players with a simple, relaxing form of entertainment, whereas games such as poker require more strategy and can create a little pressure on the player.
Other important reasons include the generous bonus, which you can get when you sign up online to play slots, and the quick payout. Online slot operators do not dither when it comes to paying winnings or paying bonuses.
Slots and their themes
Have you noticed how many different slots there are, all with a different theme? No matter what your interest might be, the chances are there is a slot that matches that interest, which is one further reason for their popularity.
The vast variety of slots out there helps players to stay engaged. If they get tired of one slot, they are happy to look for another. There are heaps of operators who can accommodate them, too, so they will not just stick with the same old slot or operator.
Online slot operators know this, which is why they provide a generous offering of slots.
One of the marvellous things about for the designers of slots is that they can draw inspiration from anything for a theme. TV, movies, music, adventure, history, mythology, sport… the list is infinite. The table games of casinos provide designers with inspiration. Even seasonal events such as Christmas can inspire a theme.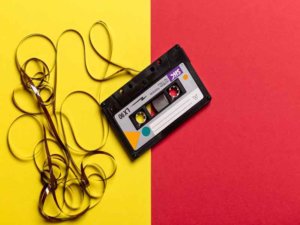 Many industries inspire slot providers for different themes such as the music industry.
Making slot themes appealing
Slot makers have lots of different ways to make the themes appealing. Here are some of the main ones:
Appealing to players' hopes and dreams
Of course, as well as playing for entertainment, people who play online slots are hoping, ideally, to win a lot of money.
Slot makers will feed these dreams with themes that suggest lifestyles of the rich. Stinking Rich, Millionaires' Club and Scoop the Cash all have a 'rich lifestyle' type of theme.
Adventure themes are another popular time of theme. After all, who does not yearn for excitement and adventure? Games that give a sense of life on the edge or of the excitement of a different world or time draw players to them. Think of slots set in outer space, in the days of pirates or the days of the Aztecs of ancient Egypt.
Targeting niches
Designers will look for niches and target them with specific themes. For instance, a Game of Thrones slot will target fans of the TV series. A music-themed slot, such as the Guns 'N' Roses slot, will target fans of the band and will feature symbols relating to the band and music by the band.
Using the background to boost the theme's dynamics
However, it's not just whether the slot themes aligns with the interest of the player that makes it engaging. Backgrounds are an important part of themes, even if they are not a main feature of the slot itself. They contain the visible elements of the game, boosting the theme's overall dynamics.
Adding a context to the game
Another dynamic-boosting element is the context in which the slot game is played. Adding a context to the game helps to make it more exciting. In many contexts, storytelling has been found to be one of the best ways to engage people.
Animation
Animation, and graphics in general, also play a major role. A game that has crisp graphics and attractive visuals will curry more favour with players than games that have lousy visuals. Poor visuals can weaken the overall experience.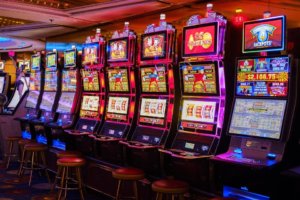 Graphics of an online slots game should mirror a traditional slot machine, their design is what makes them more attractive and appealing.
Slot themes in action
As mentioned, there are lots of different slots out there. Below are some examples, so you can experience the wide range of themes available for slots:
Gladiator (movie-themed slot)
Superman: The Movie (movie-themed slot)
Football Glory (football-themed slot)
Frankie Dettori's Magic Seven (horse-racing-themed slot)
Baywatch (TV-show themed slot)
Wheel of Fortune Megaways (TV game show-themed slot)
Viking Age (history-themed slot)
Cleopatra (history-themed slot)
Tomb Raider (fantasy-themed slot)
Space Race (space-themed slot)
Frankenslot's Monster (science-themed slot)
That is just a small selection of the many, many slots out there. The variety is mesmerising, which is why slots have become so popular.
But imagine there were no bonuses and that you were not playing for money. Thanks to the right choice of theme, some nice visuals and good music, you would still enjoy playing them. That is because playing the slots is as much about leisure as about winning, so choose your theme and revel in the experience.