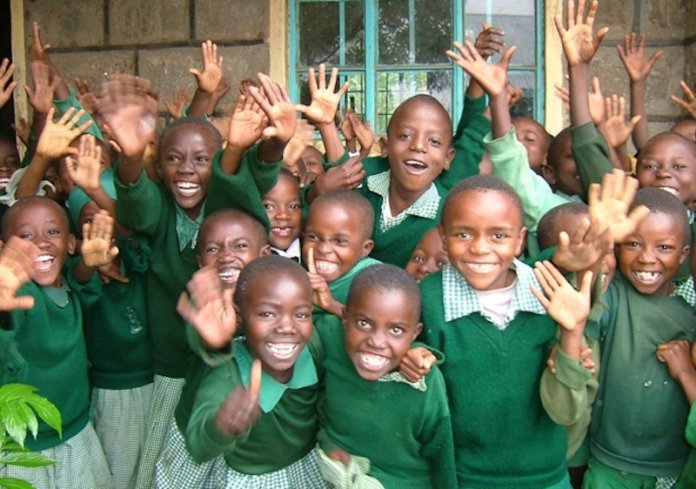 By Peter Uzoho
In commemoration of this year's Children's Day, Platform Capital, an investment and advisory firm, with interest in several business areas including technology and manufacturing, has celebrated children in Nigeria especially those from the less-privileged homes.
The company through its Corporate Social Responsibility (CSR) arm, Diatom Impact, which focuses on critical areas of development, organised a party tagged 'Children Fun Day 2021', at the Froggles Play Zone in Lekki, Lagos, where over 50 school children had fun and big treats.
"Today, we are celebrating children. We have about 50 kids here and they are playing, they are dancing, we have treats for them later. We just want to have them enjoy the day because it's Children's Day and Diatom Impact and Platform Capital have made a huge investment in children," the Director of Impact and Research, Diatom Impact, Dr. Anna Bethune said.
"We know that children are the future, we know that Africa is the future. So this is where we need to start," she added.
She explained that the children were brought from schools across five local government areas of Lagos State and that each school brought 10 children to participate at the party.
Bethune said Diatom Impact which is a part of Platform Capital Group works across five areas critical to development in Nigeria and across Africa, including education, entrepreneurship, gender equality, health and quality of life.
She noted that the Fun Day party "falls under quality of life for us because this children here are less-privileged, we wanted to make sure that they came and they enjoy all the different things that children with more privileged background will also experience."
She disclosed that Diatom Impact would be spending about $3 million on education alone, adding that the company has earmarked some key projects.
One of such projects, according to her, is the 'Adopt a School', which "is one of our big projects and it means that we are adopting schools all across Nigeria that need help in infrastructure.
"So, we are talking about schools that don't have boreholes, electricity. We've identified some schools already across the six geopolitical zones and we will be adopting them."
The Diatom Impact director also said the body had already adopted two schools and had provided scholarships to about 50 students, with the plan to scale up that number going forward.
Bethune further disclosed that Diatom Impact had also launched a big competition, called 'The Beautiful Ones Are Born'.
"And any secondary school can apply, they will be competing in spelling bee, in STEM (Science, Technology, Engineering and Mathematics) and debate, and first place would get N10 million, second place would get N5 million, and third place would get N2.5 million," she added.