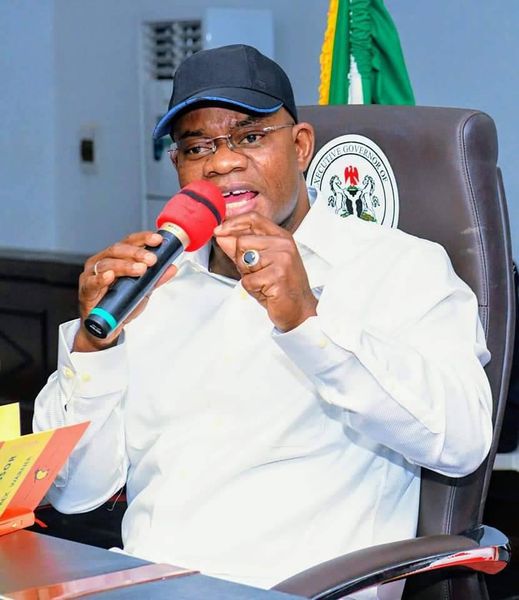 Ibrahim Oyewale in Lokoja
Kogi State Governor, Yahaya Bello, has described those beating drums of war in Nigeria as unpatriotic elements, stressing that there is no other country for them to live in than Nigeria.
Bello stated this while fielding questions from journalists shortly after he observed the two Rakat congregational Eid el fitr prayers, signifying the end of Ramadan at the Lokoja Township Stadium yesterday, adding that Nigerians must unite to save the country from disintegration.
The governor, therefore, appealed to Nigerians to remain united, and continued to pray against the current challenges facing the country, noting that Nigeria's greater achievements as a country lies in being united and not allowing ethnic, religion and political party affiliations divide it.
According to him, "Today, we are witnessing worsening insecurity in the land; lack of cohesion and seeming disunity among our people. I want to urge everyone to remember that we have only one country. We must unite and come together to preach peace and unity. We must realise that those beating drums of war today are not patriotic .We must remain patriotic and resilient.
"Many things may not be working as expected, but let everything start perfectly from our homes. How are we ensuring we can improve our lots .We must respect authorities. I urged every Muslims and Christians that we must have country before we practice our religions. This time we must come together as one."
Bello called the youths and women not be allowed to be used as tools of destructions by those beating the drums of war.
He also urged religious leaders to seize the opportunity to