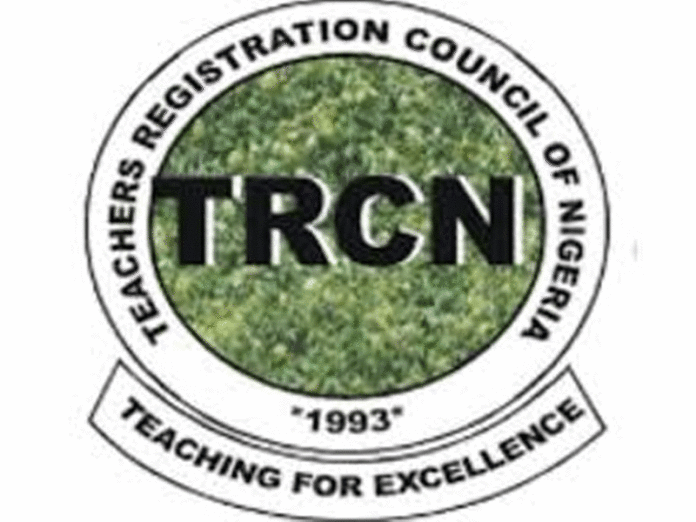 By Kuni Tyessi
The Teachers Registration Council of Nigeria (TRCN) has vowed to eliminate quacks camouflaging as professional teachers, hence its efforts to regulate the teaching profession and prevent it from being open to unqualified persons.
The Registrar of TRCN, Prof. Josiah Ajiboye, who said this, noted that having qualified teachers in all schools across the country, holds the key to Nigeria's development.
He made this known at a one-day capacity training workshop for Education Correspondents Association of Nigeria (ECAN), sponsored by the Council.
In the workshop themed "Professionalism of Teaching and Teacher Education in Nigeria",
the TRCN helmsman said teachers are critical to the human and capital development of every nation and as such, their qualification and standard process must be accorded the highest form of scrutiny.
He, however, said the introduction of teachers' qualifying examination and the mandatory licensing of teachers before they can practise have exposed the quacks in the sector.
Ajiboye stated that Nigeria can only develop and improve if it increases the quality of its teachers as well as the methods of teaching and learning in schools.
"A situation where anyone whether qualified and unqualified is free to stand in front of a classroom to teach is sheer anarchy and Nigeria is already paying a big price for that neglect of the sector," he said.
On his part, the Assistant Director, Department of Planning, Research and Statistics in TRCN, Mallam Magaji Waziri, said that the country has been flooded with unqualified manpower which had lowered the quality of teachers in the system.
Waziri maintained that there was therefore the need to set standards at all levels, while ensuring quality teaching and learning through monitoring and supervision of teacher education programmes.
Also speaking at the event, the Chairman of ECAN, Chuks Ukwuatu, called on journalists to ensure adequate reportage of education to foster development in other sectors. Ukwuatu commended TRCN for its role in ensuring excellence in the education, professionalism of teachers, as well a maintenance of teachers' quality.
He also appealed to President Muhammadu Buhari to renew the appointment of the TRCN boss to ensure continuity in transforming the nation's teaching profession.