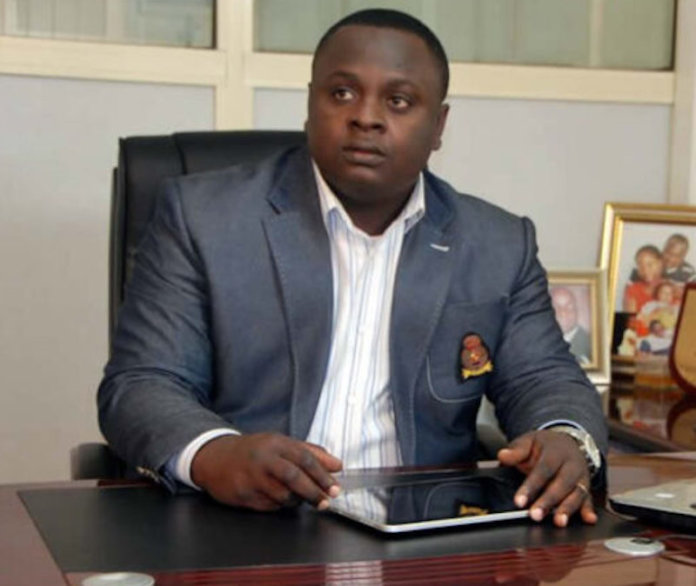 By Bennett Oghifo
The federal government has been advised to introduce price control policy in the nation's building materials market to stabilise rising cost.
There are two basic building materials –cement and rods- that have proven to have very unstable prices recently, according to the Chief Executive Officer of Sterling Homes Limited, Dr. Kunle Adeyemi, stating that the government should intervene to curb impending homelessness.
Adeyemi, who is also the Secretary-General of the Real Estate Developers Association of Nigeria (REDAN) South-west, said his company, Sterling Homes has an ongoing project and that within two days of trying to restock cement, they got a shock that the product's cost had risen from N3,450 to N3,800. "This is just within 24 hours."
Worse still, he said cement is being hoarded to justify the rising cost. "It is the same thing with steel, meaning within the first quarter, prices have increased over 70 per cent, and it is still increasing. In fact we now have some dealers who are hoarding and not ready to sell, because they are sure that before next week (this week), One of them prophesied it will get to N5,000 per bag very soon. So, the dream of an average Nigerian to own a home is slim."
The inflation, he said has affected them adversely, stating "even us, we are because we have put our homes on sale at a particular price, but now with what is going on, we are in dilemma. We also have this challenge with steel/iron rods.
"The government needs to take a look at this ugly situation critically. In the real sense, I think we need to have a price control policy within the building and construction materials market, the essential materials, like cement, reinforcement, which are iron and steel."
On the part of the manufacturers, he said, "If we feel the major components required to make these materials are not locally available, then we should explore importation of the building materials. Although I know that we have most of these essential principal components in abundance, I'm aware we have them in some places in this country. So, we shouldn't even be found selling cement at a ridiculous price. Importation of cement may not be necessary if the government creates an enabling environment for the manufacturers to function properly. I also know there is hindrance created by bureaucracy in the mining industry that could make difficult for those who can extract these materials locally. If they can relax or eliminate these bureaucracies that make it easier for these materials to be locally sourced, instead of importation, because if it is importation, then the prevailing forex rates and duties will also come into play."
He said it would be foolhardy to equate the building industry with that of petroleum where government insists market forces should control prices. "The petroleum and built industries are two separate industries. Shelter is considered one of the basic needs of life, after food and clothing. People must have roof over their heads and one of the essential and non-negotiable materials that is required for the kind of construction we do in this part of the world, which is wet construction, is cement. So, the government will have no choice than to look into the pricing control mechanism. I feel the market has been monopolised and the government needs to break this monopoly."
He said the federal government, in the past, succeeded in breaking the monopoly in the textile industry when it placed a ban on importation.
He lauded the government's efforts to control quality in the built industry, but said, "I foresee a doom, because some developers may be forced to compromise standards or quality, in terms of going for substandard materials in a bid to meet up with the surply, because the inflation has eaten up the profit margin. So, they will think that the only way they can hedge against inflation is to subscribe to substandard materials."
Adeyemi said safety should not be compromised in housing construction, explaining that this was guaranteed by adherence to standard practice and use of quality materials, among others. If these two are jeopardized, it will cost lives, from building collapse, structural failure because some developers will not adhere to standard practice like ratios in materials' mixing, because of the drive for maximisation, which is essential for business' survival. Government should check the materials being imported like rods/steel, because they are substandard. The quality of steel has been compromised, and we are sure that some even have the SON certification, maybe forged. SON raided some factories recently, we know."
He said, to get around this problem, they test some of their critical materials in the laboratory to ensure the right quality is being used. "You'll be shocked to see some materials with SON certification not passing the test, and these are the stuff that have flooded our markets."
He recommended that developers should change their designs and become innovative and "to consider our construction methodology built to suit our target populations."
He said the problem in moving building materials from factory to construction sites is caused by poor infrastructure. "When the road networks are not in good shape and the railway is not functioning, there is bound to be high costs of materials, because transporting them from Lagos to Maiduguri or elsewhere will be very expensive with poor infrastructure since the cost implication will be factored into the street price."
Another recommendation he made was that developers should be deliberate about their designs because it affects costs. "Our construction methodology encourages waste. If you go to construction sites, you'll see colossal waste of building materials-steel, iron, cement, blocks, all wasted. Developers must eliminate waste in construction for the nation to be self-sufficient in housing."
Sterling Homes contributes to the nation's housing stock, using "Our cutting edge construction methodology and our unique tailor-made designs to help us to cut down on waste and maximise profit," Adeyemi said.