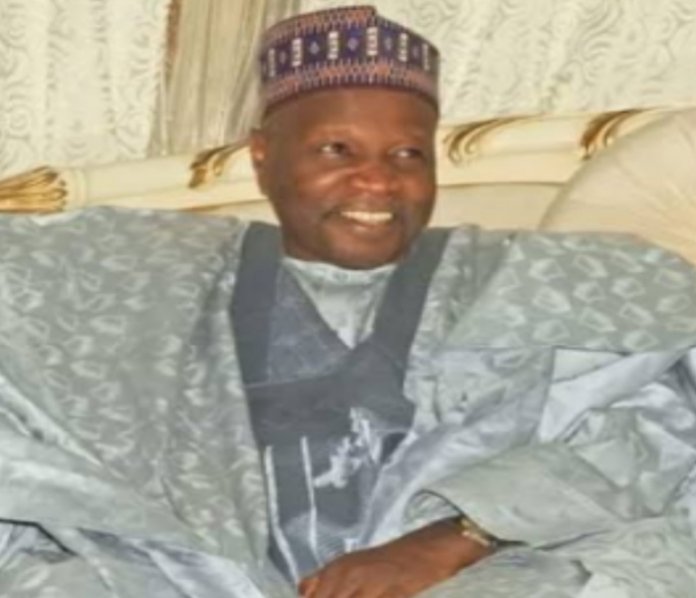 Segun Awofadeji in Gombe
Gombe State Governor, Muhammadu Inuwa Yahaya, has charged workers in the state to exhibit commitment and dedication to duty, even as he assured them that his administration would continue working hard towards repositioning civil service for efficient and improved service delivery.
Yahaya gave the charge while addressing workers in the state to mark this year's International Workers' Day at the Pantami Township Stadium at the weekend.
The governor described the theme for this year's Workers Day celebration: 'COVID-19 Pandemic, Social and Economic Crisis: Challenges for Jobs, Social Protection and Peoples Welfare', as apt and timely because of the significant labour, economic and social disruptions caused by the pandemic.
He noted that the effects of the COVID-19 pandemic and associated measures, such as lockdown, have led to loss of jobs, transition to remote work and productivity losses, saying governments all over the world are experiencing economic downturn, and are struggling to pay salaries and meet the welfare needs of their workers.
According to him, "In Gombe State, we have been able to continue the payment of workers' salaries and monthly pension to retirees as at when due. Moreover, we are also able to pay billions of naira to settle outstanding pensions and gratuities inherited from previous administration, our intention is to clear all outstanding pensions and gratuities because we believe that our civil servants deserve to live in comfort and dignity after retirement."
Yahaya used the occasion to commend the leaders of the organised labour for their resilience as well as support and cooperation on issues affecting workers and the general progress of the state.
He assured them of his administration's unwavering commitment to providing socio-economic development to improve the well-being of people.
The governor said he's fully aware of the challenges affecting workers in the state, noting that since assumption of office, his administration has been working with the NLC leadership on how to improve the welfare and working condition of the state civil servants.
He called on civil servants to demonstrate commitment and dedication in the discharge of their responsibilities, saying the government will not condone the culture of laziness and ineptitude that characterised the service over the years.
Earlier in his address, The Chairman of Nigeria Labour Congress (NLC), Gombe State chapter, Muhammad Adamu Musa, explained that workers' day celebration is to commemorate the struggles of workers around the world for the advancement of their rights to humane condition of work and enhanced welfare.