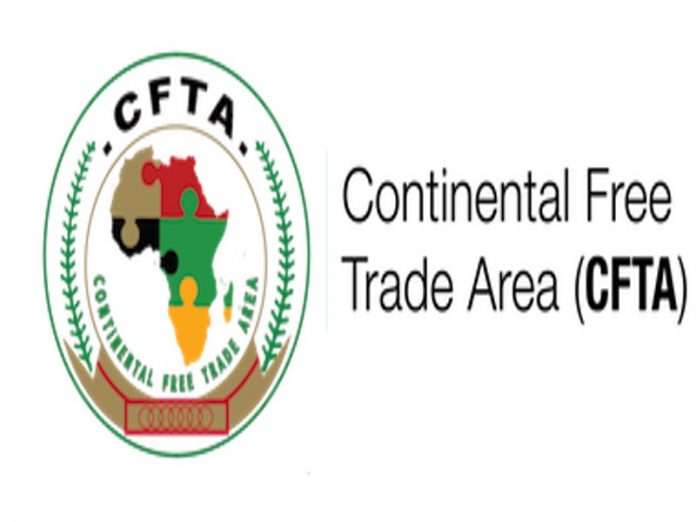 The federal government has commended the Nigerian Export-Import (NEXIM) Bank's enhancement of its Intra-African Trade Initiatives in readiness for commencement of the African Continental Free Trade Agreement (AfCFTA).
The commendation was given at the recent formal inauguration of the newly appointed non-executive directors of the bank, Mallam Kabiru Hassan, and Mr. Ede Dafinone, in Abuja, by the Minister of Finance, Budget and National Planning, Mrs. Zainab Ahmed.
She made the commendation in view of the report of the bank's current strategic framework for expansion of non-oil sector and diversification of the economy, and its achievements in operational performance heralding a return to profitability and reduction in non-performing loans.
Ahmed explained in a statement that the bank was established by Act No 38 of 1991 as an export credit agency with share capital held equally by the Federal Ministry of Finance Incorporated and the Central Bank of Nigeria (CBN).
Among several functions, the bank is responsible for the provision of export credit guarantee and export credit insurance facilities to its clients as well as the provision of credit in local currency to its clients in support of export.
"Therefore, the overriding objective of the government in setting up NEXIM Bank is the desire to make the bank a significant player in the Nigerian non-oil export sector and other economic revitalisation programmes such as the Economic Recovery and Growth Programme (ERGP)," she added.
She also noted that the achievements by the bank would not have been possible but for a crop of dedicated and focused management staff led by the Managing Director (MD) of the bank, Mr. Abba Bello.
Commending President Muhammadu Buhari for finding the appointees worthy to serve on the board of NEXIM, she said in her address that the two appointees will be joining the board with diverse private sector backgrounds.
According to her, Hassan has been in the business of commodity sourcing, trading and distribution since 2012, after a short stint with Union Bank of Nigeria Plc, while Dafinone is also highly experienced on issues relating to export and import.
"He is the current Chairman of Manufacturers Association of Nigeria Export Promotion Group as well as member, National Council of Manufacturers Association of Nigeria, to mention but a few of the Associations he belongs," she said.
Charging the two, she stated: "I have no doubt that your selection and subsequent appointments were based on your track record of achievements. I dare say, NEXIM Bank has been given more impetus to succeed in achieving its mandates.
"As you are being inaugurated today, I charge you to bring your vast wealth of experience garnered in the private sector to bear in the operations of NEXIM, while pledging the Ministry's continued support to NEXIM in the discharge of its mandates."
Bello, thanked the federal government for appointing professionals with vast knowledge in the industry, optimistically believing that with their vast experience.