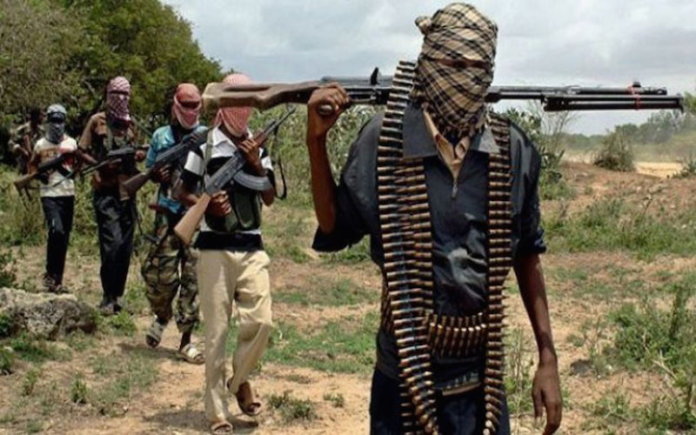 By Laleye Dipo
Just three weeks after bandits sacked men of the Tactical Task Force from their camps at Bassa and Allawa in Shiroro Local Government Area of Niger State, the armed men have again displaced soldiers from their base in Zagzaga in the Munya Local Government Area of the state.
The raid by the about 60 AK-47 totting bandits riding on motorcycles took place at about 4 am Wednesday.
Eyewitnesses said the bandits, who were in three groups, were strategically positioned to ward off any counter attack.
During the operation, according to the report, the primary school which the soldiers had been using as their abode was burnt.
The bandits also torched one of the operational vehicles of the security operatives, while the armed men went away with another military truck with which they were said to have evacuated both the injured and dead among them.
They reportedly headed towards Birningwari in Kaduna State.
"There was heavy gun battle between the soldiers and the bandits. Some of the bandits were neutralised, while one soldier is still missing.
"Apart from the missing soldier, one military man described as an RSM (Regimental Sergeant Major) has not been found since the incident happened," the eyewitness told THISDAY on phone.
It was gathered that the bandits from Zagzaga moved towards Guni in the same local government killing and maiming people in broad daylight.
A military helicopter was however seen hovering in the sky in Minna giving the impression that reinforcement could be on the way to Zagzaga.
On Tuesday, it was learnt that a 70-year-old man was beaten to coma before being taken into hiding by his assailants who are now demanding for N2 million ransom for his release.
Amadu Siyiko from Bakin Kogi (Lagbe) in Gurmana District of Shiroro Local Government Area also had his house and food barns burnt.
Barde Fiyi, a middle aged man, was also shot same day by the bandits and had been taken to Kuta for treatment.
The Police Public Relations Officer, Niger State Police Command, DSP Wasiu Abiodun, could not be reached for comments on the incident just as the Secretary to the State Government, Alhaji Ahmed Ibrahim Matane, who was said to be attending the state weekly executive council meeting.