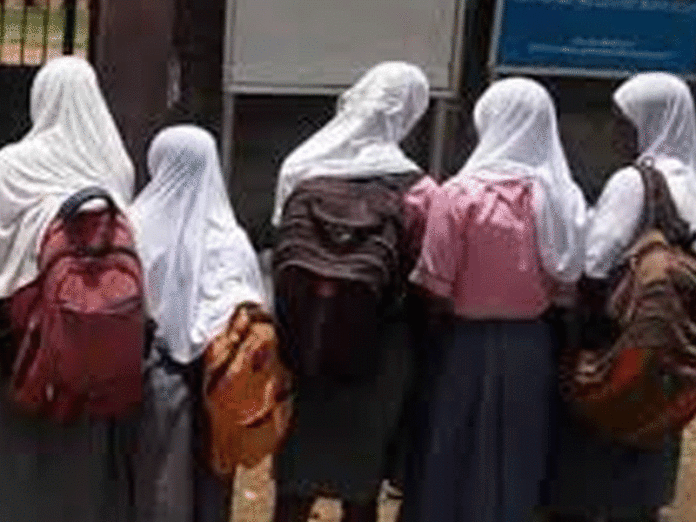 By Segun Awofadeji
The Boys' Brigade Cherubim and Seraphim Movement Church,(CSMC) worldwide has urged the Kwara State Governor, Abdulrahman AbdulRazaq to reverse his government decision on the hijab issue in the interest of peace and harmony among the various ethno -religious groups in the state.
It would be recalled that violence disturbed the reopening of 10 schools originally owned by Christian missions shut by the Kwara State government over the use of hijab, as Christians and Muslims in Ilorin, the Kwara state capital, engaged in throwing stones at each at each other.
The Abdulrahman AbdulRazaq-led government had earlier ordered the reopening of the affected schools recently to enable the students prepare for the upcoming external examinations without resolving the hijab issue.
The Executive General Organiser, Boys' Brigade Cherubim and Seraphim Movement Church(Worldwide), Joseph Baoku while reacting to the development on behalf of the entire members of the organisation in a statement made available to Journalists, recently in Bauchi said, peace and harmony are promoted by the concept of secularism, by treating all religions equally in a state.
According to him," it is the responsibility of every government, at both state and national levels to ensure unity, peaceful coexistence,friendliness and tolerance among the various religions and ethnicities in the country and should never allow a simple matter that could be resolved amicably to degenerate into violence.
" We therefore admonish the Executive Governor of Kwara State, Abdulrahman AbdulRazaq , to reverse this decision in the interest of peace and harmony.
"Peace and harmony is the path always chosen by wiser people in order to bring growth and prosperity in the society", he stated,adding that "Peace and harmony bring stability and order in society."
Baoku wondered why the Kwara state government is rushing to reopen these schools without resolving the hijab issue saying, "the hijab issue is still in supreme court, why is the government intervening, and their action is clearly a contempt of court. The government should allow the court to dispose off the matter instead of rushing in taking a stand."