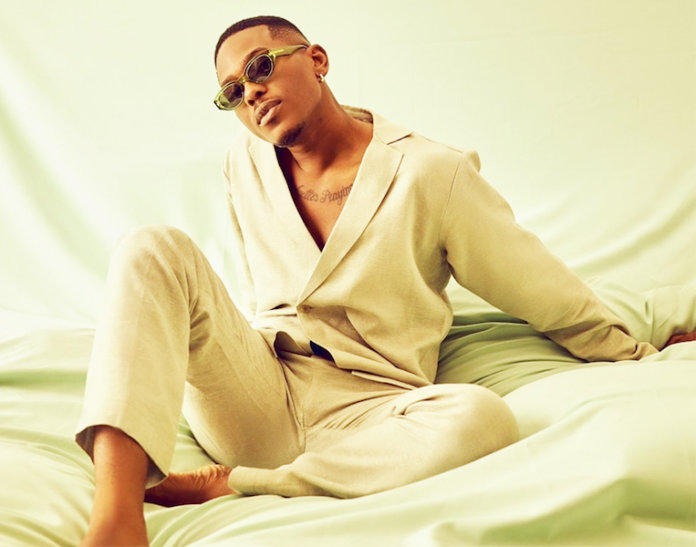 Filmmaker Biodun Stephen returns with Breaded Life, a dramedy which revolves around a rich spoilt brat and a local bread seller, writes Ferdinand Ekechukwu
A packed cast, mostly comics, largely complemented by their brand identity, maybe the hinge on which acclaimed filmmaker Biodun Stephen brings to life the story in her upcoming movie, "Breaded Life". Maybe not, but so it seems looking at Behind The Scene (BTS) shots from the dramedy which opens in cinemas across Nigeria on April 16, 2021. Ahead of its theatrical release, the filmmaker released an official teaser featuring some of the film's lead cast.
Drawn from the cast list and BTS images are Timini Egbuson, Bimbo Ademoye, Bisola Aiyeola, and Tina Mba. Other notable stars on the set include Jide Kosoko, Adedimeji Lateef, Bolanle Ninolowo, Seyi Awolowo, Amuda Eko, Mc Lively, Funny Bone, Lizzy Jay, Nkechi Blessing Sunday, Tomiwa Sage, and Karen Spikes. The hilarious teaser follows the adventures of a haughty son from a wealthy home that learns life the tough way.
Breaded Life teaser evokes one of the overprotected lifestyle given a rich kid until a sudden escape. Shutterspeed Projects and David Wade collaboration, the movie is loosely based on the misunderstood spoilt brat (Timini Egbuson) who falls in love with a bread seller (Bimbo Ademoye). But his mom's character (Tina Mba) would not take it. "No, no. this is the last straw," she yells, obviously incensed. "Heaven forbids that I birth a child who will not respect me."
He has made his choice. After all, isn't responsibility relative? Timini's character asks. True to his character, he doesn't do drugs. Neither does he do unprotected sex. Well, maybe he does but not all the time. What else does she want him to do? He asks again, albeit rhetorically. But his new found life with the bread seller exposes him to the other side of the world where he's accosted. It sets him on war path with his mum. "Mummy don't give yourself migraine o…"
Further scenes showed him fleeing from danger with his accented bread seller who "doesn't have time for rubbish" (spoken in vernacular). On the upcoming project, Stephen, who previously helmed works like Picture Perfect and JOBA, revealed that the comedy drama promises a lot of emotions and some romance. The filmmaker wrote on Instagram: "I present to you Breaded Life the movieeee. Drama, comedy, a lirru bit of romance and definitely its ganna get you emossshhhh". The movie is written and directed by Biodun Stephen who tells movie fans to mark their calendar "for this sweet film."