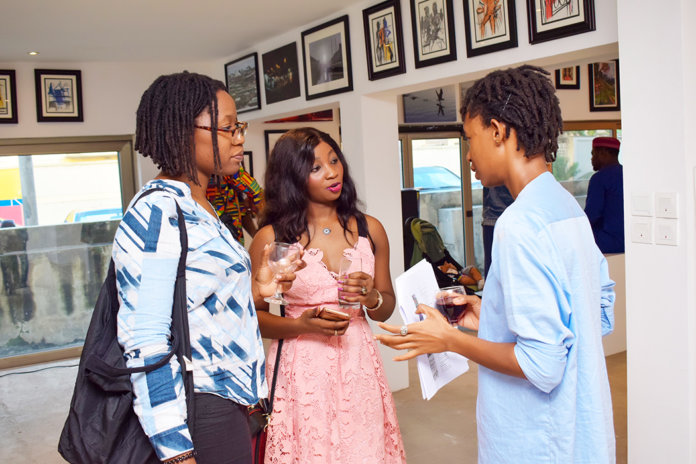 After a tough year navigating the coronavirus pandemic, the iDESIGN Art affordable art fair is back with the 7th edition. This event will take place at the Nimbus Art Centre from the 26th of March to the 11th of April, 2021, at a location that has grown to become the central focus for art and creativity in Lagos. The modern art gallery is located in Ikoyi, Lagos.
Unlike previous 3-day durations, this edition will run for an extended period of 16 days, providing multiple opportunities for art lovers and enthusiasts to visit and purchase a wide range of stunning pieces, for prices exclusive to iDESIGN Art. The new time frame is also scheduled to adhere to COVID-19 social distancing rules, with required precautionary measures put in place to ensure the safety of the attendees.
iDesign have been forced into extended moments of reflection and introspection, further evidenced by the work curated in the art fair. The context for presenting these works just got bigger as artists are exploring a myriad of distinct visual themes to unravel the fast paced global occurrences.
iDESIGN Art was founded by Tola Akerele, an avid culture and art enthusiast, passionate about making these important facets of our culture accessible to all.
For the upcoming art sale, this edition will be featuring original digitalised art. On this, she stated: "I am particularly excited to announce the launch of iDESIGN Prints, works that are mainly produced through new media and technology. Art continues to be integral to the iDESIGN philosophy in the interior design styling process of transforming homes and spaces, be it through art and digital prints. The 7th edition promises to be an expansive collection of works exploring different media."
Masterpieces from over 20 artists will be on exhibition including work from Debayo Atanda, Chigozie Obi and Gerald Chukwuma.
An online purchasing portal has been created for those unable to attend physically and for Africa art enthusiasts across the globe.