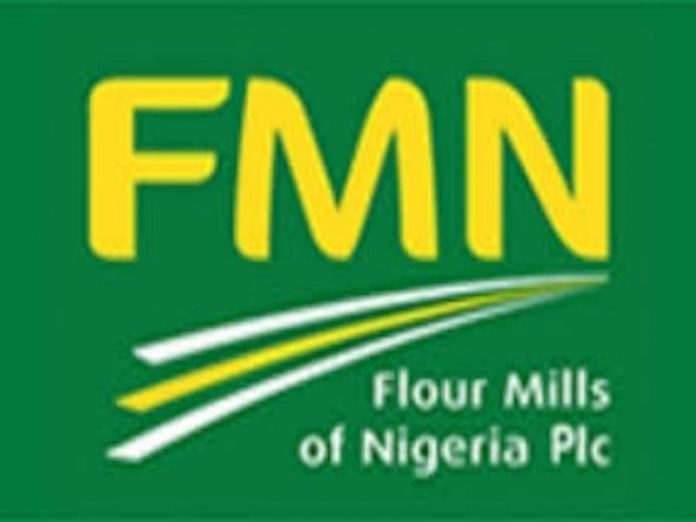 GoddyEgene
Flour Mills of Nigeria Plc (FMN), one of Nigeria's leading integrated food business and agro-allied companies said it remains committed to creating value for all stakeholders enriching lives through sustainable operations.
The Group Managing Director/CEO of FMN, Mr. Omoboyede Olusanya, stated this during the presentation of its 2019/2020 sustainability report at the Nigerian Stock Exchange (NSE).
According to FMN, the report was developed with input from stakeholders and in line with Global Reporting Initiative (GRI) covering the group's progress in each of its focus areas, as well as commitments to contribute to global efforts in order to combat climate change and promote a more prosperous and inclusive future.
He disclosed that apart from recording improved profit and declaring dividends for the shareholders, local vendors made supplies worth N199 billion during the review period.
Highlights of the report include: FMN's multifaceted stakeholder engagement strategy which helps the group build strong relationships; FMN's backward integration programme which acts as a strategic imperative to create value in its supply chain and reduce dependence on imported raw materials and FMN's responsibility towards the environment including their operational ecosystem which covers sustainable packaging solutions, waste management, and energy efficiency among others.
"We pride ourselves in being one of the biggest companies in Nigeria and want to take our place in pushing the sustainability agenda not just for ourselves but for the rest of the country. As FMN explores more significant ways to shape a more sustainable business through improved stakeholder engagement, innovation in our processes and driving our local content agenda, we are optimistic of remaining in a position of strength. In contributing to the sustainable development of Nigeria and Africa, we remain proud of our legacy and reaffirm our commitment to creating shared value and continue in our purpose of feeding the nation, everyday," Olusanya said.
In his welcome address, Group CEO, NSE, Mr. Oscar Onyema, said the Facts Behind the virtual Sustainability Report series, was designed to promote the adoption of environmental, social and governance disclosure, while encouraging long-term approach to investment.
"We are pleased that Flour Mills of Nigeria has chosen to leverage the Facts Behind the Sustainability Series to launch and discuss the highlights of their first ever standalone sustainability report, which is Global Reporting Initiative referenced and underlined as sustainability disclosure guidelines," Onyema said.