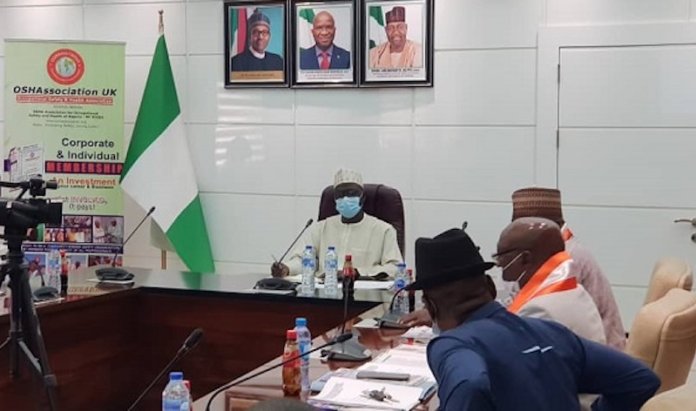 Emmanuel Addeh in Abuja
The federal government yesterday defended the distribution of projects under the Sukuk roads funding programme, saying that there is no plan to favour the North at the expense of the South.
Permanent Secretary, Ministry of Works and Housing, Mr. Babangida Hussaini, stated that allocation of funds under the SUKUK funding scheme is being done equally across zones.
A statement issued yesterday by the Director of Information at the ministry, Mr. Boade Akinola, said Hussaini, represented by the Director Highways Construction, Mr. Funso Adebiyi, spoke while inspecting the Suleja-Minna road and the Lambata-Lapai-Bida Road in Niger State.
The statement, he said, was a reaction to insinuations that the federal government was spending more money on projects in the North than in the South.
He stated that many factors were involved in the construction of a road to determine the cost, including the level of deterioration before the intervention, topography of road alignment, soil texture of the area, water table, nearness to borrowed construction materials and the cost of haulage.
"The amount provided for South-west was the same for the North-west but the length of kilometres you would cover with that same amount in North-west is by far more than if it were in the South-south.
"The landmass up North is by far more than what is in the South and these are factors that determine the cost of road construction. Government is not biased, we are doing our best," he added.
On the Suleja-Lambata-Minna road, Hussain said the road was an important route linking part of the North-central and North-west to the Federal Capital Territory (FCT) as well as the Abuja-Kaduna highway. It also serves as major haulage for petroleum products, farming and other commercial activities.
He expressed satisfaction with the work done so far on the Suleja-Minna road, which has reached 80 per cent completion stage while working on the Lambata-Lapai-Bida road is at 20 per cent stage.
He added that with favourable weather, the contractors would achieve more progress on the work to align with the scheduled timeline, while part of the component of the project is to make the road passable while the project is going on.
The Project Manager of Salini Nigeria Limited in charge of Suleja-Minna road, Daniel Kassa, informed the inspection team that phase I of the project was already at 82 per cent completion stage while phase II has recorded 20 per cent completion.
"We have a target to complete phase I, Dikko interchange and another 4km from kilometre 33 to 77, including its asphalting work while in phase II, they still have 3km to be completed and another 4km ahead to catch up with before the rains come," he said.
The Project Manager of CGC Nigeria Limited, Mr. Tang Pengwen, said the company was determined to complete the project and provide a good road network for Nigeria.