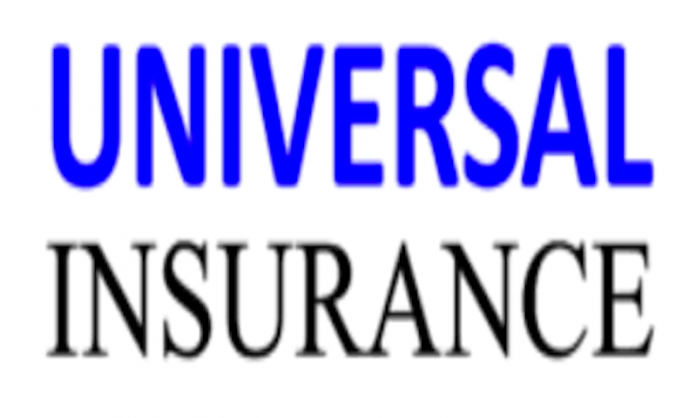 By Ebere Nwoji
Universal Insurance Plc has assured its stakeholders that its current negative position will in no distant time return to positive before the end of the year.
The management also assured stakeholders that the company will continue to exist post recapitalisation, whenever the exercise comes up again, disclosing that the paid up capital of the company currently stands at N8 billion.
With that, the company is 80 per cent compliant before the recapitalisation was paused, it stated.
Managing Director/CEO, Universal Insurance, Ben Ujoatuonu, who stated these while addressing the media on the company's 60th anniversary celebration also expressed commitment in ensuring that investors start receiving returns on their investment .
He said despite the impact of COVID-19 on the economy, the company was able to grow its revenue to over 80 per cent and bottom line by over 1,600 per cent in 2020.
Narrating the company's journey in the past 60 years, Ujoatuonu, stated that Universal Insurance, has been meeting its obligations, creating values and ensuring that its policyholders get their claims as at when due.
He, however, maintained that the company in the past 60 years has travailed through thick and thin like every other organisation, surmounting challenges and moving ahead.
"In 2008, the capital market in Nigeria experienced very serious challenges, Universal Insurance was one of the companies that invested heavily in the capital market and as a result of that collapse, it had a very serious negative impact on our financials that made us carry over N3 billion negative retained earnings.
"I make bold to report to you that within the time we have been on board and working, that negative retained earnings has been reduced to about N600 million," Ujoatuonu stated.
"The shareholders have seen that in a short time, very good dividends will begin to roll into the investors," he added.
According to the Universal Insurance boss, the asset base of the company stands at N11 billion while shareholders' funds is N12 billion presently.
He attributed the growth to the firm's investment in retail line of business, adding that the firm recently launched retail products such as Okada pass, Unipersonal cover, parcel vuide, keke pass, among others.
He said the board has approved and authorised the company's application to obtain a micro insurance license
"We have duly applied and we are optimistic that NAICOM will grant us the license" he said.