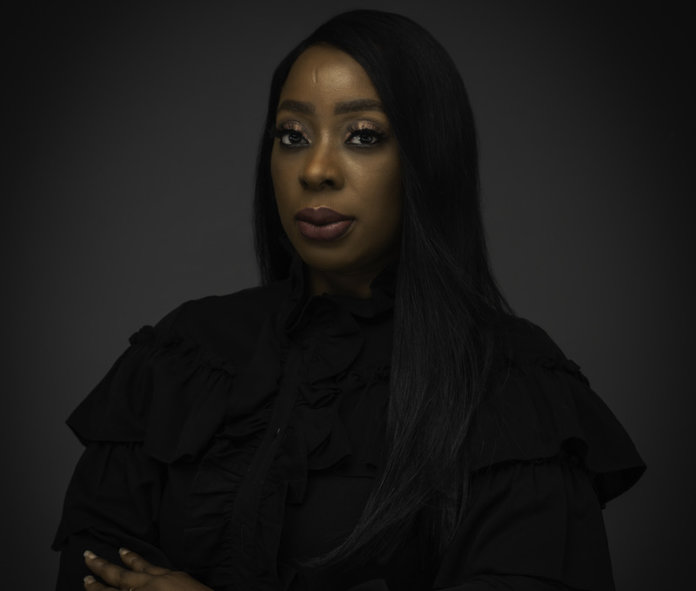 Ms. Foyinsola Akinjayeju is the Managing Director of Bridge Nigeria. She explained to some journalists, including Funmi Ogundare, why there has to be synergy among government and other stakeholders in the private sector so that interventions around education can be taken seriously to reduce the incidence of out-of school children in the country, among other issues. Exerpts
Since you came on board, how have you being able to enhance what you met on ground in Bridge Academies?
Coming here for me was a joy and responsibility. Hearing about the great work that Bridge does, was just an opportunity I couldn't allow to pass by, because we know that we are connecting thousands of pupils to be able to enhance their potentials. My plan is to expand the reach and ensure that we are getting more pupils to enjoy the benefit of this life changing education. The name Bridge is very instructive. Bridging the gap between where they are , the opportunities available, to the tremendous opportunities that they can hold if they have access to education. Expanding the reach is my primary objective. How do we ensure the reach? It is about improving upon the great work we are doing about our operations, we have about 46 schools in Lagos and Osun which is a huge thing. It shows that all the nuts and bolts are in place for us to deliver on our promise to our pupils, teachers, parents and the communities that we serve, which is top on my agenda. Enhancing the visibility of bridge is also an area that is my focus, so that people can connect with us and we can reach more pupils.
In terms of reach, do you have any plans to expand to other states aside just Lagos and Osun?
We are taking it one step at a time. We are ensuring that we consolidate and make it work and our parents see us as a trusted partner in the education of their children. There are learning outcomes for our pupils and our teachers are empowered to continue to teach. By all means, we will consider those expansions as the need arises.
What has been the impact of Covid-19 on your operations in terms of the girl child and how were you able to overcome it using technology?
The lockdown measures impacted every single person, but we were always responsive and we responded quickly to address that. So we had contents that were pre-prepared and captured and sent to the pupils through their parent's Whatsapp platform and it was accessible to every child within the community. These are things they could use and did used, to continue to learn even while at home. It was accessible even within the north as long as you are connected to data, then it was accessible. This was available to everyone.
How do you measure your performance before, during and expectations post-Covid?
One of the things that we do, is that we access fluency which is on reading and comprehension which are the most key things for any child to understand what has happened to them during Covid-19. Our benchmark for assessing fluency which is an international benchmark set, is that primary one pupils should be able to read 25 correct words per minute, primary two pupils should be able to read 50 correct words per minute, primary three should be able to read 75 correct words per minute, primary four is 95 correct words per minute, primary five is 115 correct words per minute, while primary 6 is 125 words per minute. What we have seen so far in Bridge Nigeria, is that our pupils are beating the average scores noted in the fluency benchmark shared in this thread. What we are now doing is to determine the percentage of how pupils meet or exceed. What helped the pupils was that during Covid, we had various platforms for our parents to access continuous learning like the Learning guides, self-study activity packs and digital storybooks. The websites also has the activity worksheet which we downloaded and sent to their WhatsApp platforms for them to access. We also have the WhatsApp quizzes so they could continue to test their children.
How would you assess the impact of technology on the pupils?
Bridge uses technology to enable accountability and improve the learning experience of pupils. With technology, we can track pupil and teacher performance and provide support when necessary, we know when teachers are in classrooms and when lessons are delivering results. Our pupils are also provided with electronic reading devices which are pre-loaded with hundreds of story books to develop their minds, and improve their literacy skills. During the Covid-19 pandemic, we developed the @Home learning programme to ensure that children continue to learn and are on the path to success. Parents had access to the learning resources on their mobile devices. Parents are able to use the mobile interactive quizzes to test their children at home, and it keeps them on their toes as regards what they should learn. .
Key to your success will be parents buy in and also private sector participation, what's your plan regarding that?
Parental involvement and community engagement is fundamental for us at Bridge Nigeria. A key part of what we do is to engage our stakeholders, of which our communities and parents top on the list. We use our academy managers to reach our parents. We are constantly having conversations towards ensuring learning outcomes for the pupils, feeling their pulses and we carry out different surveys asking parents and community leaders about what they feel about what we are doing and areas for improvement so that many more pupils can benefit from the life changing education at Bridge.This is ongoing as engagement is continuous. On the private sector participation, it will interest you to know that we have a few partners who are supporting pupils through scholarships in our schools and that is because they see the great work we are doing. There is equity of learning in our schools and more importantly, the performance of our pupils averagely out performs their peers in other schools. There are independent studies to show for it.
Considering the growing out-of -school children, what can Nigeria do?
There has to be synergy among the government, private sector and civil society, to lend a voice to the fact that education has a great impact on our future. If our children are not educated, you can imagine the state of our future. So it is about collaboration across the different parties. People need to be aware of the benefits of education and the dangers of otherwise. People need to support where need be, so that the work can be done. More importantly, we need to track the statistics periodically and there are certain places where interventions can be prioritised. Security is a huge part of that, so government must play a huge part in the security situation so that interventions around education can be taken seriously. Learning in schools is very important, the pupils who are in school need to get the best quality possible and that is where Bridge Academy takes pride in.