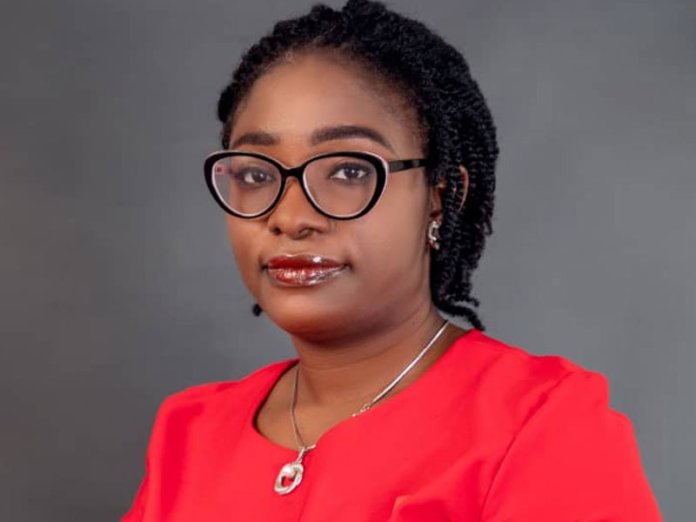 Some of the advantages of Mutual Funds are risk mitigation, professional management and low entry level. But many investors are not aware of these. Managing Director/CEO, United Capital Asset Management Limited, Odiri Oginni, spoke on the mutual funds industry, the economy and company's performance among others. Goddy Egene presents the excerpts:
The low yield environment in 2020 saw investors increase demand for assets classes that can generate alpha. How did this affect the growth of your mutual funds?
The collective investment scheme (CIS) industry recorded a lot of growth last year as mutual funds were among the major beneficiaries of the low yield environment. We saw a lot of investors who were seeking for higher returns switch to investing in mutual funds. This was as a result of the competitive returns being delivered by mutual funds as compared to direct investing in low yield fixed income instruments. Our mutual funds were adequately positioned to attract this influx of investors as our funds were among the top performing funds in terms of return. As such, we recorded significant increase in the number of subscriptions into our respective mutual funds. This led to us closing the year ranked as the third largest mutual fund manager in Nigeria with assets under management of N162 billion. This further reiterates the trust and confidence the investing public has in our capacity to continue to deliver superior returns.
What are the specific highlights for 2020 for the Asset Management Business?
The asset management business had quite an impressive year as we recorded quite a number of significant milestones such as the launch of United Capital Sukuk Fund with an offer size of N1 billion. The net asset value of United Capital Mutual Funds grew by about 315 per cent from N39billion at the beginning of 2020 and closed at N162billion by full year 2020, United Capital Asset management Limited ranked as the third largest CIS Fund manager in terms of mutual fund asset under management with a market share of 10.9 per cent as at 2020. We managed over N250 billion of investors assets through mutual funds, privately managed funds and portfolio management services and we also got assigned a Fund Manager Rating of A-(IM) signifying that UCAML is considered to have Good investment and risk management capabilities.
Seeing the impressive 2020 financial result of United Capital Plc, what role did the asset management play in this performance to contribute to the bottom-line?
The Group's revenue in FY 2020 grew by 50 per cent to N12.87 billion, from N8.59 billion in full year 2019; profits before tax recorded a significant growth of 61 per cent, while PAT was up 57 per cent year-on-year. Total revenue also increased by 50 per cent year-on-year on the back of strong growth in revenue components. We reported N7.95 billion profit before income tax in 2020, which is a 61 per cent increase compared to the N4.95 billion in 2019. The asset management business contributed about 35 per cent of the Group revenue for the year 2020; this was driven mainly by the growth in assets under management of the mutual funds, a key driver of the fee income of the Group.
Considering the rising yield environment in 2021, do you think this performance in terms of growth in AUM is sustainable?
Over the years we have been able to show resilience in terms of our performance despite the prevailing market forces and the challenging macroeconomic landscape. We do believe our business model is adequately positioned to surpass our 2020 performance in 2021 amidst the rising yield environment. The rising yield environment provides us an opportunity to further improve on our existing returns and position our Funds to take advantage of the expected uptick in yields to generate better returns for investors. This we believe would be in our favour as fund managers and enable us to attract more investors to our Mutual fund offerings leading to further growth of our Assets under management.
Despite the performance in the equities market in 2020, there was little impact on the equities biased mutual funds. Why is this so and what can be done to increase investors' interest in equity based mutual funds?
We have observed over time that most investors are risk averse and would prefer to invest their funds in fixed income fund offerings. As such, there seems to be a lot of apathy towards risker assets like equities.
This is not surprising considering that the Nigerian equities market has in the past years consistently underperformed investors' expectations which has now contributed to how investors perceive the market. Most individuals now prefer fixed income products as compared to equity product which has led to the continuous growth of fixed income biased funds at the expense of equity based mutual funds. However, we believe that investors' interest in equity based mutual funds might be rekindled if there is a consistent and sustained positive performance in the equity market year on year.
We have seen significant decline in Money Market Mutual Funds and a corresponding rise in Fixed Income and Bonds Funds, is this trend sustainable? How will this impact on the overall growth in the Collective Investment Scheme Industry?
The overall growth in the Collective Investment Scheme Industry is expected to continue to be positive as more individuals become aware of the opportunities that Mutual funds offers. However, the significant decline observed amongst the Money Market Mutual Funds is expected considering that yields on money market instruments such as Treasury bills, Bank deposit, commercials papers have significantly declined within the past one year. The focus is currently on Fixed Income and Bonds Funds as Funds within this segment have continued to deliver the best returns in the market due to the higher yield on Bonds and other fixed income instruments as compared to the lower yields on money market instruments. Over the years, we have observed that different type of Funds has appealed to investors at different point in time. During the stock market boom, the equity based funds were the darling of investors as the double digit returns on these funds made them very attractive. We also saw the money market funds become the toast of investors when the double digit yields on the funds were above the yields obtainable on the longest bond tenors. This led to the explosive growth seen in the money market fund segment. However, as yields reversed downwards in the money market segment, we also saw investors divert their interest to fixed income funds as the next fund segment of interest. This explains the trends we have seen across the different fund segments in recent times.
What is your projection and outlook for 2021 for the economy and how will that impact on the business?
In 2021, we expect Gross domestic product (GDP) growth to rebound by 1.7 per cent to 2.0 per cent, buoyed by increased economic activity and some improvements in the oil market. Although the reopening of the borders in fourth quarter (Q4) in 2020 should ease pressures on food prices, other structural factors such as foreign exchange (FX) market illiquidity, potential increases in petrol price, among others, may keep general prices elevated. As a result, we expect the headline inflation rate to peak at around 16 per cent before pulling back if no further policy adjustment is made. Again, the high base effect of the headline inflation spike in Q3 and Q4 2020 should moderate further increases in price levels. In response to rising inflation and in a bid to attract foreign portfolio investment (FPI) inflows to the market, we imagine that the CBN would begin to tighten its monetary policy stance at some point in Q2-Q3 2021. Finally, on the exchange rate, we expect a potential convergence of rates when the CBN begins full intervention at the I&E window. As such, we anticipate that the parallel market will appreciate from N470/$ towards the NAFEX rate which has now been adjusted to N410/$.In summary, we expect 2021 to still be a challenging year as the economy tries to recover from the recession experienced within the last year. That been said, the impressive financial results recorded in 2020 further demonstrates our stakeholders' confidence in the strategic direction of the organisation. We would continue to strive to exceed our client expectations this year whilst we see the current unprecedented environment as an opportunity to supersede our previous performance and consolidate our position within the industry.