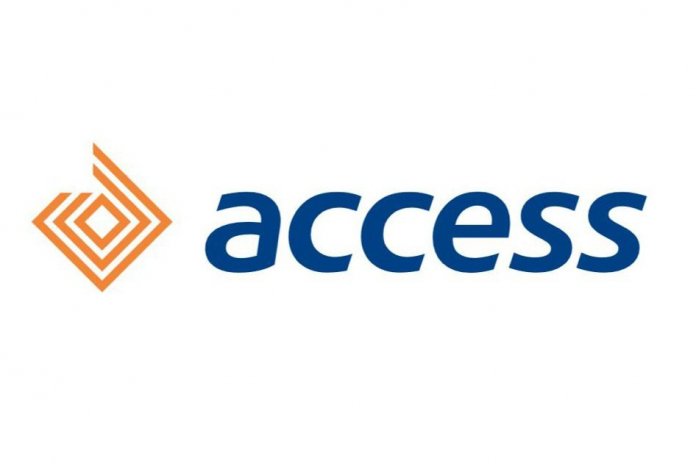 In the second excerpts from his memoir, LEAVING THE TARMAC: Buying A Bank in Africa, Aigboje Aig-Imoukhuede details how he and his friend Herbert Wigwe walked the delicate path of buying Access Bank: their manouvres, struggles, despair and determination. THISDAY exclusively continues the publication of excerpts from the memoir scheduled for presentation on 29th March 2021
So, once the decision to buy a bank was made, the next question was which one should we buy? I sat down with Herbert in my rented house at 10A Festival Road, on Victoria Island, Lagos, and launched our venture by compiling a list of all the banks that were potentially available.
Our bank acquisition venture was tagged 'Project Festival,' by our team of advisers, coordinated by Albert Okumagba of BGL Securities.
We spoke to different people within the industry and then we began to interact with key stakeholders and shareholders of our target list of institutions; we put together a team of advisers consisting of lawyers and investment bankers who were to support us in the process.
We were fortunate to have strong relationships with committed advisers who were prepared to take on our mandate on the basis of a success fee. As we engaged the key stakeholders of our target institutions, we quickly found out that our preferred candidates, which were banks that were doing fairly well by industry standards, were too expensive for us to be able to afford.
Used to working, as we were, for one of the country's most successful banks, we wanted our own bank to be of the same quality as GTB in as many ways as possible, particularly when it came to brand, culture and values. To assume that this would come 'ready-made' was obviously naive of us and we soon realised that we would never find a candidate who already measured up to our expectations.
One thing we were not prepared to compromise, however, was our desire to build an institution that was founded on ethical values and professionalism. Whatever deal was entered into had to be structured to ensure this was not compromised.
There were periods when Herbert and I despaired of ever finding a deal that would match all our criteria, but we kept on going, refusing to give up, which is quite possibly the most fundamental rule of true entrepreneurship. Our faith in our abilities to succeed was sorely tested. The idea that was first germinated in 2000 finally came to fruition late in 2001, when we set our sights on Access Bank.
Access Bank had been enmeshed in on-going Central Bank investigations regarding widespread malpractices in foreign exchange, which involved a number of Nigerian banks. In an attempt to turn its fortunes around, Access had in 1999 recruited executives from GTB, engaged management consultants and taken all the typical steps of a company seeking to transform itself. Access was not the only bank to embark on this course of action. Many other industry laggards that escaped being liquidated in the mid-90s by the CBN and NDIC had embarked on corporate transformation programmes. Many of these programmes proved short-lived. The ability to sustain the change required to turn around a distressed bank depends more on the quality of its leadership and the strength of its values than the expertise of the management consultants who are engaged to try and put things right.
Successive management teams at Access were unable to marshal the necessary ingredients to put the bank on a sure footing and it continued to lurch from crisis to crisis.
Somewhat ill-timed in 2001, the bank attempted to raise over N1 billion through a public offer for subscription.
Although the offer was underwritten by their issuing houses the public failed to respond positively to the offer and, as the closure date came closer and closer, the advisers became increasingly worried about finding a buyer. Despite the fact that we conducted no due diligence, doing little more than a 'back of the envelope' analysis, we found Access attractive for a number of reasons. Firstly, its board of directors included men of integrity who were well-respected in business circles.
Secondly, the bank was quoted on the Nigerian Stock Exchange, which implied some minimum standards of governance, and thirdly, its financial safety indicators did not point to an institution that was on the verge of failure.
While our decision to take up the unsubscribed shares was in effect a leap of faith (endorsed, I would like to point out, by the pastor of my church), it was our belief that since we would be controlling the management of the Bank we were recapitalising, the risk of losing our investment was almost entirely in our own hands.
The first challenge which we needed to overcome was raising the necessary capital to purchase the shares. We needed a billion naira, (US$9-million), and Herbert and I had just two hundred million between us, comprising our shares in Guaranty Trust and the sum total of our savings.
Therefore we needed to raise the balance of eight hundred million. We put together a list of investors comprising of friends and family who we believed would be willing to support us. We convinced them to place at our disposal landed properties and bank deposits on the strength of which we would be able to finance the acquisition. Once we had raised the money we then had to make sure that the recapitalisation complied with all relevant laws of the country. We ensured that every step we took in consummating the acquisition was consistent with legal requirements and would meet the expectations of the SEC, the CBN and the Nigerian Stock Exchange.
Once the public offer was approved by the Securities and Exchange Commission rumours inevitably started to circulate in financial circles that Access Bank had been bought by two young guys from GTB. Eventually our bosses at GTB, namely Fola and Tayo, learned of the rumours as well. They demanded a face-to-face meeting at which they asked to know the truth. Without disclosing any details we let them know that indeed we were involved in a transaction whose aim was the acquisition of Access Bank.
It was impossible for us to divulge details at that time because such information could and probably would be used to frustrate our plans. It was an emotional meeting for all concerned. They were mentors and friends and obviously felt betrayed that we would embark on a course of action which would see us depart from GTB without informing them.
Realising that there was nothing they could do to get us to change our minds, an agreement was reached that we should resign our positions with immediate effect. We completely understood that they needed to clear the air with GTB's community of stakeholders and address issues of succession and business continuity.
Soon after that Fola Adeola, the founding chief executive officer/CEO, announced his own retirement, paving the way for Tayo Aderinokun, and a new executive management team to emerge at GTB. Without a doubt, Herbert and I and all the other people who we subsequently recruited from GTB owe an enormous amount to that institution and to its founders for the investments that they made in us and the guidance they gave us along the way. To this day, there are obvious similarities between the cultures of GTB and Access and we recognise GTB's contribution to Access Bank's success.
If we had hoped to be welcomed with open arms as Access Bank's potential saviours, we were soon to be brought back down to earth. The board and management, though having realised what was happening, adopted a defensive posture. They did not buy into the idea of our approach at all, labelling our actions a hostile takeover.
Buy-outs, takeovers and acquisitions had certainly happened in banks before we arrived on the scene, but these were of failing, near comatose banks. Unsolicited acquisitions were not understood and were viewed with great suspicion and apprehension. In the past most banks had only been acquired when they needed to be rescued from collapse due to mismanagement by their godfathers. In many cases they were already in the hands of the regulators, or were about to become so. In those situations the owners were so relieved to be offered any lifeline that they were not too concerned about who might be offering it or on what terms. There had also been occasions when two godfathers might come together and agree that a merger would be good for both of them, but never before had there been a case where 'mere banking professionals' could have the temerity to take on established captains of industry and buy their bank. It was unheard of.
The successful takeover of United Bank of Africa by Hakeem Belo-Osagie was done through a privatisation process. This acquisition attached immense public interest but given the very fact that privatisations implied a handover of ownership, the UBA acquisition was a bit easier for the public to understand and come to terms with. Subsequently, Standard Trust Bank, led by Tony Elumelu, bought over Hakeem's holdings in UBA, paving the way for STB to merge with UBA.
We did face one regulatory challenge in our move to acquire Access Bank and this was the issue of control and management. This was an issue for the Central Bank of Nigeria to determine. The Central Bank (CBN) was going through its own internal transformation process at that time, led by Dr. Joseph Sanusi, who before becoming governor of the CBN in 1999 had been managing director of First Bank.
'His tenure at some of the "Big Four" banks,' Seth Apati wrote correctly in his book, The Nigerian Banking Sector Reforms, 'was instrumental to his understanding of the banking system and the inner workings of banks in Nigeria.'
Sanusi had brought in outsiders, highly respected former CEOs namely Ernest Ebi, Shamshudeen Usnan and Tunde Lemo to join his board of Governors at the CBN. This was very helpful to our cause since they knew Herbert and I well, but at the same time we still had to convince those below them that we were qualified to run a bank, including the Director of Banking Supervision, Ignatius Imala, who was known for his conservative thinking and a tendency to be very suspicious of young bankers.
Members of the board of Governors at the CBN knew us personally and I believe they were all confident of our ability to run Access Bank. One of them had tried to hire me over the years, as his number two man. Banking is a fairly small world and so anyone with a good professional track record is soon known – as are those who do not have such good track records. They knew our family backgrounds, which suggested that we would be hard-working and honest.
Nonetheless, though I had acted as CEO of GTB in the absence of the MD and the DMD, even though both Herbert and I possessed strong professional track records, Mr. Imala still had his doubts and refused to approve our appointment as MD and DMD.
He stood alone against everyone else around him resolutely refusing to give an explanation for his decision and without his approval we would remain in limbo.
Luckily for us he didn't ask us not to run the bank, he simply said he would not 'approve it'. Eventually, on 17th April 2003, over a year after we assumed control of the bank, he approved our appointments on an acting basis for two years.
We were two young men with no godfather behind us and I think Imala found it hard to believe that we had managed to pull off the acquisition of Access Bank without some hidden power pulling the strings behind the scene on our behalf. He suspected there was a catch to this seemingly audacious acquisition and chose to take his time approving our appointments, assuming if there was a catch it would soon reveal itself. How wrong did we prove Imala to be.
Despite this hitch we had become the owners of the bank in March 2002. At that time I was still only thirty six years old, but I already had had ten years of senior management banking experience at GTB, where I had risen from being middle manager to working next to the managing director at the top of one of the best-run banks in the country and had been privileged to learn the secrets of building a highly successful business. My responsibilities had covered almost all the key functions in both profit and cost centres. I knew that I was ready to run my own bank, but the policies regarding regulatory approval for me to become chief executive were then rather obtuse and for over a year I ran Access without the stamp of the Central Bank's formal blessing.
After the approval on an acting basis of April 2003, I was not confirmed in the post until 2005, at the end of the two-year period. Although this delay was enormously frustrating at the time, it would eventually work to my advantage when the CBN changed the rules and announced that no one could run a bank as CEO for more than ten years. Had I been approved and confirmed from the start in 2002 I would have moved aside in 2012, before seeing my plans come to full fruition. As it was, I had until 2015 to continue growing the bank and prepare for a smooth succession to Herbert.
See details of the book presentation at: http://www.leavingthetarmac.com