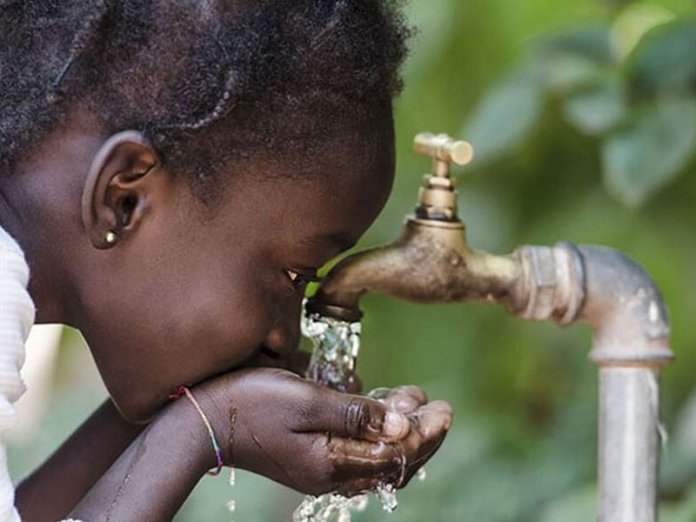 By Adibe Emenyonu
As part of efforts to mark the World Water Day, the federal government yesterday inaugurated some water projects and multi-purpose dams in Edo, Delta, Ekiti and Ondo States.
The projects, which included Solar-powered boreholes, pivotal irrigation system, and multi-purpose dams are located at Ogbe Secondary School, Benin-city, Oghede-Ego Local Government Area, in Edo State; Aketoro in Eyin Ekiti State; Aule in Ondo State, and Ogwashi-Uku in Delta State, were all executed by the Benin-Owen River Basin Development Authority (BORBDA).
Inaugurating the projects, the Minister of Water Resources, Suleiman Hessein Adamu, declared that about 2.1 billion people in the world live without adequate water supply, stressing the need for people to appreciate the immeasurable value of the natural resources to mankind since the lack of it has greatly affected human health, education and the general wellbeing of the people.
The minister, while stressing its importance to humanity, said as the world commemorates the 2021 World Water Day, it has become imperative for people to be mindful of how they use water.
Represented by the Assistant Director of Procurement, Benin-Owen River Basin Development Authority, Augustine Chukwunyem, Adamu further noted that the quantity and quality of water available for human consumption has been greatly affected by the value placed on it, and demanded that the people should contribute their quota towards mitigating the global water crises and reflect upon its significance.
He further noted that the 2021 World Water Day with the theme: 'Valuing Water', was apt as "it affords us to recognise the vital role water plays in our lives."
In his welcome address, the Managing Director of Benin-Owena River Basin Development Authority, Saliu Osifuemhe, said: "The World Water Day is a special day where people all over the world come together to celebrate a very special nature's jewel, water."
Other projects, according to him, are the installation of Central Pivot Irrigation System (CPIS) at Ayede, Ekiti State, and a solar-powered borehole at Oketoro community in Iyin, Ekiti State; the installation of fish cage on Ogwashi-Uku multi-purpose dam in Delta State, as well as a solar-powered borehole at Aule, Akure, Ondo State.