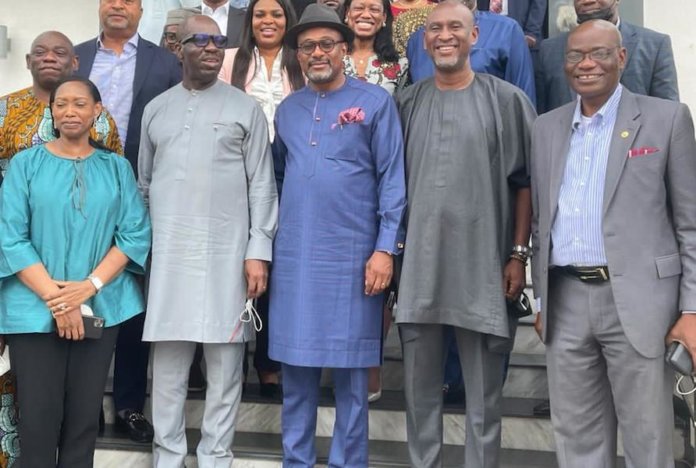 By Ugo Aliogo
Duport Midstream Company Limited (DMCL), a leading energy company developing the first energy park in Nigeria powered by Platform Capital, consisting of a 10,000 bpd modular refinery, 60million scf gas processing plant, 10million scf compressed natural gas (CNG) plant, 30,000 MT refined product terminal and a 20MW embedded power plant. The energy park is situated in Egbokor, Edo State.
A statement by company said DMCL's Chairman and board of directors paid a courtesy visit to the Governor of Edo State, Mr. Godwin Obaseki, to discuss the progress of the construction of the multi-million-dollar investment facility.
The statement also noted that the energy park is set to start operations in Q2 2021.
The statement hinted that the project would provide power to several communities, create over 1000 jobs and impact over 10,000 families.
Obaseki explained that the investment is a great addition to Edo State.
Continuing, he said: "Edo State is proud to be setting an example for other States in Nigeria. We are particularly excited about the opportunity of rebuilding local skills and content in refinery operations especially amongst our young workforce. We fully support this project by Duport Midstream Company Limited.
"Furthermore, this facility would contribute towards petroleum products availability, utilization of the abundant gas resources and increase the development of our in-country capabilities."
On his part, the Managing Director, Duport Midstream, Dr. Akintoye Akindele, said: "We anticipate that this project would add value to the nation's natural resources and create wealth and social amenities for communities. At Duport, we are committed to helping government increase its revenue and reduce dependence on imported petroleum products."