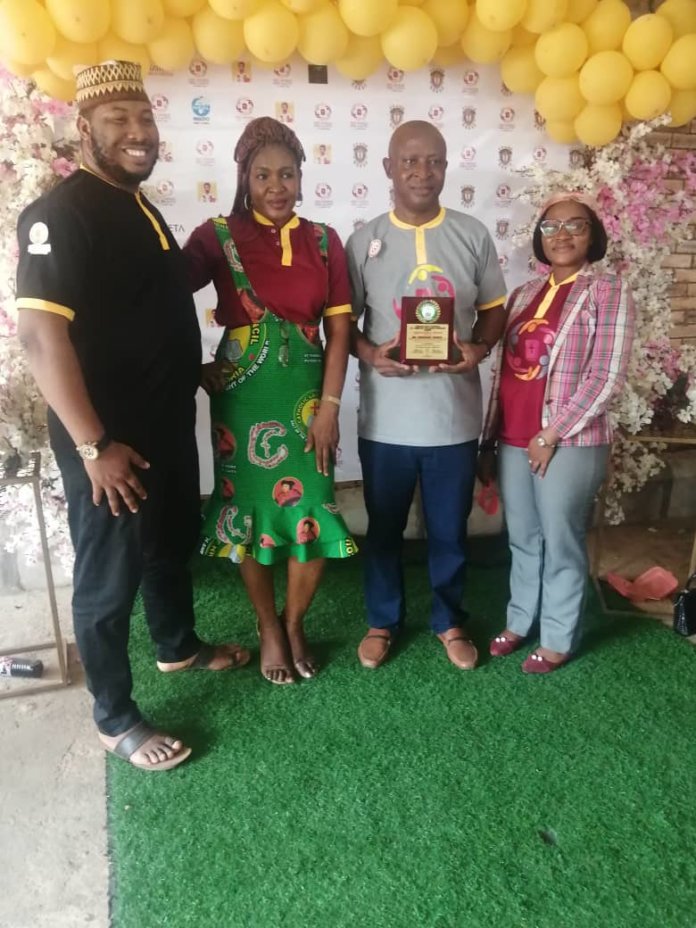 Emma Okonji
Catholic faithful across Nigeria, yesterday, celebrated the grand finale of the 2021 Laity Week, where it recognised members of the Catholic church that have shown exemplary commitment to the service of God and to the growth of the church.
At St. Timothy's Catholic Church, Ojodu, Lagos, catholics had colorful celebration of the grand finale, which began with the celebration of mass.
Rev. Fr. Raymond Enaigbe from the Catholic Diocese of Auchi, in Edo State, who celebrated the second mass at St. Timothy Catholic Church, Ojodu, reflected on the role of Catholic faithful as laity. During the mass, 18 persons were recognised and decorated as Friends of the Laity, while other awardees were recognised during the celebration that held immediately after the second mass.
In his welcome address, the Parish Priest of St. Timothy Catholic Church, Ojodu, Rev. Fr. Fidelis Umole, encouraged Catholic faithful to embrace the word of God every day in their lives, and constantly relying on God's illuminating power in the journey through life's turbulent seas. Speaking on the theme of this year's Laity Week celebration, 'The word of God: Dependable Light and Hope of Survival in Adversity', Fr. Umole said the world in which we live is one that was created by God and sustained by His word. "We can testify therefore, that this theme presents to us, a statement of fact that resonates a truth, which is fundamental to our very existence in the word," Fr. Umole said.
Chairperson, Parish Laity Council, St. Timothy's Catholic Church, Ojodu, Lady Bose Emumwen, said it was by God's Grace that the church was able to celebrate this year's Laity Week, given the devastating effect of the COVID-19 pandemic, which led to the closure of churches and the disruption of last year's Laity Week celebration. "I am certain that the abrupt postponement of our Laity Week celebration last year, due to the COVID-19 lockdown, must have triggered some anticipatory Nostalgia within many of us. Notwithstanding the challenges of a time such as this, we will continue to give to God Almighty who has been with us all these times," Emumwen said.
She reminded Catholic faithful in her parish about the Laity Council's pet-project tagged 'Support A Child's Education' and called on members of St. Timothy's Catholic Church, Ojodu, to partner with the church laity council in achieving the goal.
Chairman, 2021 Parish Laity Week Organising Committee, Mr. Romanus Onyeulor, congratulated catholics for celebrating themselves as laity and encouraged them to remain faithful in the service of God in order to reap from the many blessings of God.
Chairman of the celebration, Chief Charles Anyiam-Osigwe, commended the Laity Council for organizing a successful laity week celebration.
Highlights of the celebration, was the recognition and award of members nominated from various societies of the church, who have contributed to the growth of societies and the church.