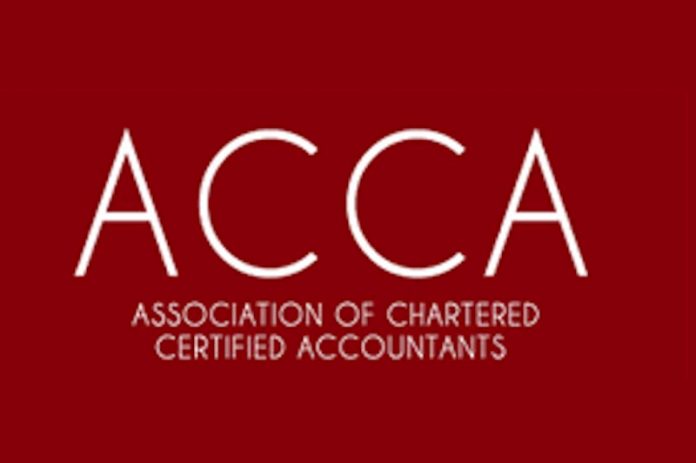 James Emejo in Abuja
The Association of Chartered Certified Accountants (ACCA) has restated its commitment to promoting gender equality in the accounting profession.
Speaking during the association's weeklong virtual activities to commemorate the International Women's Day 2021, themed:"Inclusion in Action", ACCA Country Head Nigeria, Mr. Tom Isibo, said, "Our commitment is to promote gender equality across our global community and achieve gender equality across our employee population."
He said the theme highlighted its commitment to ensuring that ACCA remained an open community to all, pointing out that, "For the past few months, we have driven all our activities and work at ACCA around the theme."
The programme, which was declared open by ACCA Global Chief Executive, Helen Brand, had one of Africa's 50 powerful women as listed by Forbes in 2020, Tara Fela-Durotoye, challenged women to take a lead in inspiring and supporting the next generation of women leaders in all facets of life.
Head Investor Relations at Dangote Cement, Temilade Aduroja, also tasked participants to be more adaptable and forward thinking in business, adding that women should take more risk to create more sustainable wealth and diversify their savings and investment portfolio to hedge against shocks.
The forum further articulated the impact of the COVID-19 pandemic on wealth creation and how people can guard against the impact of inflation on their savings as well as the rise of fintechs and digital currencies.
Also, speaking at the forum, former Minister of Education, Dr. Oby Ezekwesili, during her presentation titled, "Busting the Myths of Meritocracy", commended ACCA for its research on "Slow to the Top" adding that "I am a huge protagonist of empirical evidence as the most effective means for argumentation on matters that pertain to institutional barriers and prejudices because these are often difficult to establish."
Also, Director ACCA Africa, Jamil Ampomah, also reiterated the position of the professional accounting body on above other factors.
Also, in his intervention at the forum, Non-Executive Director, Emerging Africa Asset Management, Oghogho Osula, addressed the role of men in enabling and supporting the strategies for female inclusion to be effective.
Among other things, ACCA further showcased how it was able to champion diversity and inclusion by promoting various themes including accelerating gender parity, smashing the glass ceiling and finding a career balance.