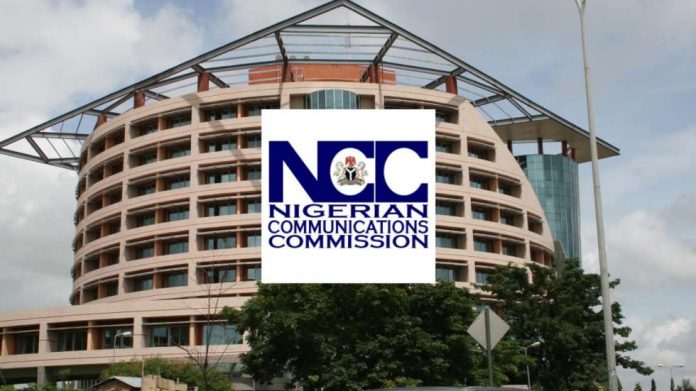 Since the inception of digital financial inclusion drive which was initiated by the Central Bank of Nigeria, the Nigeria Communications Commission has put several measures in place to further deepen it, writes Emma Okonji
In line with global initiative to promote digital transformation across nations, the Central Bank of Nigeria (CBN) in 2012, adopted the National Financial Inclusion Strategy (NFIS), designed to onboard the unbanked and make them financially inclusive, using the digital platform of telecoms operators.
Although the CBN decided to make it a bank-led initiative, which raised some dust at that time as to why it was not telco-led as it was the case with M-Pesa of Kenya and other regions of the world, the CBN, however, licenced telecoms operators to join the banks in driving the initiative with their widespread telecoms network across Nigeria.
Executive Vice Chairman/CEO of the Nigeria Communications Commission (NCC) Prof. Umar Danbatta, recounted the milestone achieved in the country's financial inclusion strategies, saying the telecoms sector had further deepened financial inclusion through several measures put in place by the telecoms regulator.
Danbatta spoke as the guest lecturer last week at the 5th Annual The Bullion Lecture, organised by the Centre for Financial Journalism with the theme: 'Driving Pervasive Broadband Penetration to Deepen Digital Financial Inclusion for Nigeria's Socio-economic Transformation.'
The journey
In 2012, the CBN adopted the NFIS, which defined a set of targets for products, channels and enablers of financial inclusion. The key performance indicators (KPIs) were defined, based on the various dimensions of financial inclusion, including access, usage, affordability, appropriateness, financial literacy, consumer protection and gender.
In line with the 2012 NFIS monitoring plan, a review was carried out from October 2017 to June 2018 based on research reports, data analysis and stakeholder engagements. The exercise aimed to understand the state of financial inclusion in Nigeria, assess past approaches and lessons learnt in order to prioritise the most critical interventions to achieve the NFIS objectives.
According to Danbatta, one of the key findings of the review committee, showed that Nigeria had made significant progress to implement the NFIS because stakeholders regard financial inclusion as a national development tool.
"In 2016, 58.4 per cent of Nigeria's 96.4 million adults were financially included comprising 38.3 per cent banked, 10.3 per cent served by other formal institutions and 9.8 per cent served by informal service providers. In 2020, Nigeria plans to have 70 per cent of its adult population in the formal financial services sector and 10 per cent included in the informal sector," Danbatta quoted the NFIS (Revised), October, 2018.
He said the CBN had further reviewed the financial inclusion target from 70 per cent to 80 per cent, highlighting in the reviewed strategy, the role of the NCC as a strategic partner in promoting access to digital infrastructure and platforms to financial inclusion drive of government, so that the banks, mobile money operators and Fintechs can leverage such digital platforms to offer mobile-based or digital-based financial services to those already in the formal financial service sectors and those outside the financial inclusion curve. Since 2012, Nigeria has made significant improvement in its financial inclusion drive, according to available statistics.
Danbatta, who described financial inclusion as the sustainable provision of affordable financial services that bring the poor into the formal economy, said: "With a population of over 190 million people, research shows that 73.2 million adults, representing 41.6 per cent of the adult population in Nigeria, are financially excluded. However, Nigeria remains one of the countries identified by the ITU to have developed policy directions towards deepening financial inclusion in order to address the challenge of access to formal financial services."
He said being able to have access to a transaction account would become a first step toward broader financial inclusion since a transaction account allows people to store money and send and receive payments.
"A transaction account serves as a gateway to other financial services. Indeed, financial access facilitates day-to-day living, and helps families and businesses plan for everything from long-term goals to unexpected emergencies. As account holders, people are more likely to use other financial services, such as credit and insurance, to start and expand businesses, invest in education or health, manage risks, and weather financial shocks, which can improve the overall quality of their lives," Danbatta said.
Citing global statistics on financial inclusion, Danbatta made reference to a World Bank Report, which stated that great strides have been made toward financial inclusion and that 1.2 billion adults worldwide have gotten access to an account since 2011, with 69 per cent of adults having an account.
However, Global Financial Inclusion Database, otherwise known as Global Findex, which documents how people save, borrow and make payments, states that, close to one-third of adults, about 1.7 billion, are still unbanked globally. About half of unbanked people include women, poor households in rural areas or out of the workforce. This, thus, hinders women from being able to effectively control their financial lives, as financial inclusion has been identified as an enabler for seven of the 17 Sustainable Development Goals 2030. Danbatta however said that financial inclusion had been considered a key enabler to reduce extreme poverty and boost shared prosperity and that countries with high mobile money account ownership have less gender inequality.
Telecoms' role
Giving details of the roles played by the telecoms sector and the telecoms regulator in deepening digital financial inclusion in Nigeria, Danbatta said NCC and the telecoms operators played key roles in providing the needed digital infrastructure and supports for enhancing digital financial inclusion quest for national socio-economic development.
According to him, a number of initiatives were implemented by the NCC towards deepening the frontiers of broadband/digital access to the generality of Nigerians, on a larger scale, such as pervasive broadband penetration, Open Access Model for licensing of InfraCos, establishment data centres, among others.
"NCC has been actively involved in the actualisation of the federal government's financial inclusion target of 20 per cent exclusion or 80 per cent inclusion by the year 2020. However, a recent report by EFInA indicates that even though its data showed that more people have become financially included, the financial inclusion pace was, however, not matching the country's population growth rate.
"Therefore, to achieve an accelerated financial inclusion target that the country desires, even as the population grows, technology and more importantly, broadband, has to play a massive significant role and what I see technology doing in terms of Nigeria's financial inclusion is actually to democratize access.
In doing this, the NCC embarked on various regulatory initiatives that have continued to increase access to telephone lines and improve access to high-speed Internet or broadband. This is in line with the Commission's mandate of ensuring universal access to telecoms services in the country consistent with the International Telecommunications Union (ITU's) goal of achieving digital inclusion, globally," Danbatta said.
He added that among the regulatory initiatives, is the implementation of the Open Access Model for infrastructure deployment through the competitively selected Infrastructure Companies (InfraCos) called the InfraCo Project. The InfraCo initiative is expected to provide, at a minimum, broadband fibre and connectivity to every local government areas of the federation, totaling 774 fibre Points of Access (PoAs) with a minimum speed of 10 Gbps, which will translate to, at least,38,296km of optic fibre cable to the transmission over the next years.
Danbatta said the Commission has licensed six of the seven InfraCos to implement this project, adding that it is intended that the presence of fibre point of access in each local government area will not only spur development, lower cost of entry for telcos and bring about innovative services and applications, but also, improve the conditions of living in the rural, urban and semi-urban areas, especially with respect to access to financial services.
"The NCC also provided the requisite infrastructure, connectivity and capacity to interconnect four Internet Exchange Points (IXPs) in Lagos, Enugu, Port Harcourt and Kano in order to localise some of the internet traffic in Nigeria and encourage the creation, hosting and interchange of data within Nigeria," Danbatta said, adding "that this had enabled the local hosting of companies like Google, Facebook, Vodacom, China Telecom, Akamai, Juniper Solutions, among others alongside all major Nigerian Internet Service Providers (ISPs), Mobile Network Operators, sub-Marine Cable Operators as well as major tier I to tier III Data Centres."
"This has not only reduced cost, which is key to digital financial inclusion and conserved foreign exchange, but also has drastically reduced latency,"Danbatta added.
Socio-economic impact
Considering the socio-economic impact of financial inclusion, Danbatta cited the report by Boston Consulting Group (BCG), a global management consulting firm, commissioned by Telenor, a multinational telecommunications company. According to him, the report clearly estimated that one per cent increase in financial inclusion increases the real Gross Domestic Product (GDP) per capita by 3.6 per cent.
Danbatta therefore, said access to financial services remained a crucial enabler of economic and social transformation of any country.
"Until recently, policy efforts to develop financial services have focused on the formal banking sector and its intermediating function in converting savings into investment. This meant that the urban population enjoyed access to financial services while financial institutions neglected low-income population segments and rural areas users," he said,
However, he identified some barriers to financial inclusion on the demand side to include: affordability, awareness, accessibility and desirability. He said lack of affordability as a result of high interest rates on loans, high premiums on insurance products, and minimum balances on accounts, affected financial inclusion growth. He also said awareness and understanding, both as to availability of products and how they are structured, priced and used, could badly affect financial inclusion, while desirability, with many products not designed for the needs of low income users, could hamper financial inclusion growth.
Sustaining wireless infrastructure
Giving the capacity of wireless infrastructure for rapid advancement and ubiquitous coverage, which can be leveraged for financial inclusion, among other services, Danbatta said the commission was able to put in place a number of guidelines and regulatory measures towards ensuring availability and sustainability of wireless technologies.
He listed some of them to include: spectrum trading guidelines(STG), spectrum frequencies, Tv whitespace(TVWS), 5G network among others.
Danbatta said the commission developed STG to enable operators in possession of un-utilised or under-utilised frequency spectrum to trade such limited assets in the secondary market place, thus freeing resources and eliminating spectrum hoarding.