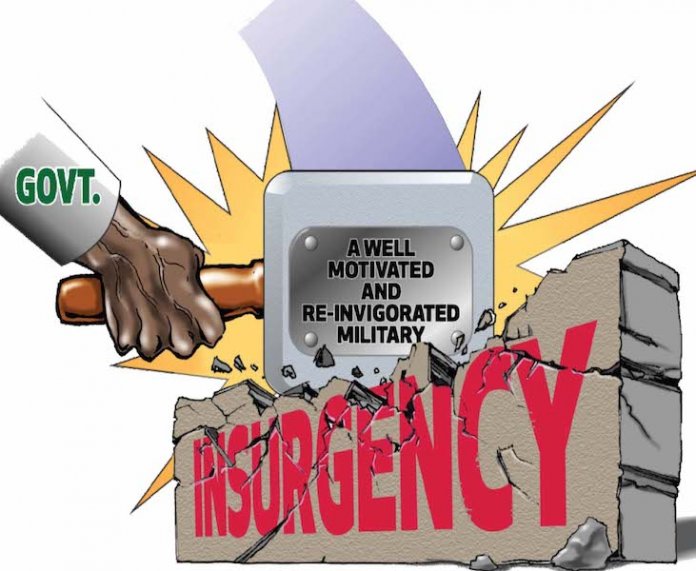 · Children as young as 11 are being beheaded in Mozambique as part of an Islamist insurgency that has killed thousands and forced many more from their homes, a UK-based aid group has said. Mozambique's northern-most province of Cabo Delgado has since 2017 been home to a festering insurgency, linked to Islamic State (ISIS), that has escalated dramatically in the past year. While beheadings have always been a hallmark of the attacks, throughout 2020 the insurgents began regularly engaging the military to capture and hold key towns. Brutality also continued, with mass killings including the murder of about 52 people at once in the village of Xitaxi in April. Altogether almost 2,700 people on all sides have died in the violence, according to the Armed Conflict Location and Event Data Project, a consultancy that tracks political violence. Almost 670,000 people have been displaced, Save the Children said.
· United Nations does talk how to tackle Islamist terrorists but focuses on humanitarian crisis created by the terrorists. Under the watch of United Nations, Islamist rebels have taken over Cabo Delgado province in northern Mozambique. United Nations has failed to protect the people of Cabo Delgado. The United Nations, Africa Union and SADC have failed to intervene in the ongoing Mozambique's Islamist insurgency. And institutions on the continent have not risen to the occasion. The regional Southern African Development Community has failed to step up to the plate and the African Union has not been able to get its act together. Both have obligations, on paper at least, to assist. Although the regional body has recognised the insurrection in Mozambique as a threat to the entire region in May this year, there has been no regional or international intervention. The strength of stability in Mozambique is based on cooperation for growth and development. I am glad that nations can come around the table and discuss pressing issues in Mozambique.
· Without engaged regional or international leadership, Mozambique is sleepwalking into a counterterrorism quagmire. The African Union, Southern African Development Community, the U.N., and the Global Coalition to Defeat ISIS all have a role to play, but coordination must be ramped up quickly to develop and support an integrated, African-led strategy. A short-term focus may include degrading the insurgents' ability to plan attacks and close off arm flows and other financing that fortify the militants' capacity. But a focus on long-term peacebuilding needs to be present throughout to overcome sources of historic contestation, which has impacted Mozambican government capacity to address grievances. It will be critical for regional actors, especially from the Swahili coast, to play a role in supporting dialogue and peace operations and help manage historic divides between the primarily Muslim and Swahili north with the Christian and Lusophone south.
· The crisis in Cabo Delgado province is not just as a result of attacks by Islamist militants, but a failure to distribute vast mineral and off-shore gas revenues to the local population. Cabo Delgado situation is "really dire" and Mozambique's neighbours and the wider international community should intervene in the long and "invisible" crisis.
· "The figures are growing as days go by and this is a situation that is liable to deteriorate. I want to warn that the "terrorist" situation in Mozambique is beginning to resemble the long-running conflict in northern Nigeria, where the Islamist Boko Haram group has caused widespread suffering.
· Inwalomhe Donald, inwalomhe.donald@yahoo.com