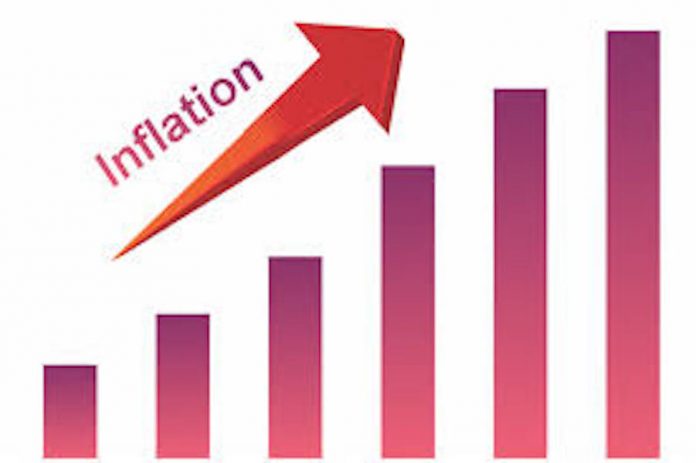 By James Emejo in Abuja and Nume Ekeghe
Analysts yesterday advised the federal government to work in tandem with the monetary authorities to address challenges in agriculture and other variables that continue to put pressure on prices of food and other commodities.
They also called on the government to provide cheaper funds to the real sector, which remains the lifeblood of the economy.
The counsel came amidst rising inflation which peaked at 17.33 per cent in February as against 16.47 per cent in the preceding month.
In separate interviews with THISDAY, the analysts said the government must take steps towards addressing the insecurity in the country in order to boost local production.
They noted that the economy is battling with cost-push inflation emanating from high transport and energy costs, insecurity and high exchange rate.
President, Capital Market Academics of Nigeria, Prof. Uche Uwaleke, said insecurity aggregated the situation through food supply shortages.
He said the monetary and fiscal policies should synchronise to address the challenges, including ramping up agricultural output.
Also, Managing Director/Chief Executive, Credent Investment Managers Limited, Mr. Ibrahim Shelleng, said the rising headline Index did not come as a surprise, given that the underlying structural issues still exist.
He said with the rise in petrol prices and further devaluation of the naira, these would have cost-push inflationary pressures.
"We are unable to produce enough locally to meet domestic consumption, insecurity has prevented farmers from going to the farm, high cost of production and borrowing costs have limited the ability of MSMEs to produce at competitive prices.
"From the fiscal point of view, the government must continue spending in key sectors to stimulate growth," he added.
He stated that monetary policy has so far focused on tackling inflation and controlling the foreign exchange situation but to the detriment of growth.
Besides, he said the cost-push inflation could not necessarily be tackled by monetary policy.
On his part, Head of Research at United Capital, Mr. Wale Olusi, stated that current inflationary pressures remained largely driven by structural and cost-push factors, which highlighted the fact that the effectiveness of monetary policy measures remain debatable.
Also speaking with THISDAY, Managing Director, Karios Capital, Mr. Sam Chidoka, said it was important that the economic management team should take drastic actions towards reducing inflation figures.
He said unless drastic measures were taken to reverse the upward trajectory, "we are going to get to 20 per cent this year. But if we are able to turn it around and reduce the issues around security in our food belt, we can reduce food inflation."
He, however, stated that the remedy was to solve the security challenges hampering food production in order to rein in inflation.
"One other thing I would advise is a holistic approach to managing the economy. From where I see it, it looks to me like the people on the fiscal side are on one side while the people on the monetary side are on another side.
"They need to come together and begin to run the economy together. So, you have high inflation, high unemployment, high exchange rate and high bank interest rate as well," he said.
Managing Director/Chief Executive, Dignity Finance and Investment Limited, Dr. Chijioke Ekechukwu, stated that the solution to the galloping inflation is not only in monetary or fiscal policy, but on other major factors.
He said: "Insecurity remains a bane in the pricing of goods especially, agricultural goods. Until farmers are all able to go back to their farms unhindered, food inflation will continue to rise.
"Exchange rate is another factor that continues to influence the prices of goods and services. We need to do everything to reduce our dependence on imported goods so that less pressure will be on our foreign currency and reserve".
However, Managing Director/Chief Executive, SD&D Capital Management Limited, Mr. Idakolo Gbolade, called on the monetary and fiscal authorities to attack key areas of goods and services by not only creating policies but implementing them.
According to him, the CBN intervention in manufacturing and the aviation sectors should be implemented appropriately, adding that the cost of goods is due to the high cost of production post-COVID-19 and the attendant losses incurred by manufacturers.
He said: "The services sector like the transportation services like airlines that suffered the effects of COVID-19 and continuous challenges still posed by COVID-19 restrictions on travel needs to be targeted with appropriate reliefs so they can break even.
"The land transportation is also plagued not only by insecurity on the roads but also by the high cost of fuel, which has caused increased transport fares."