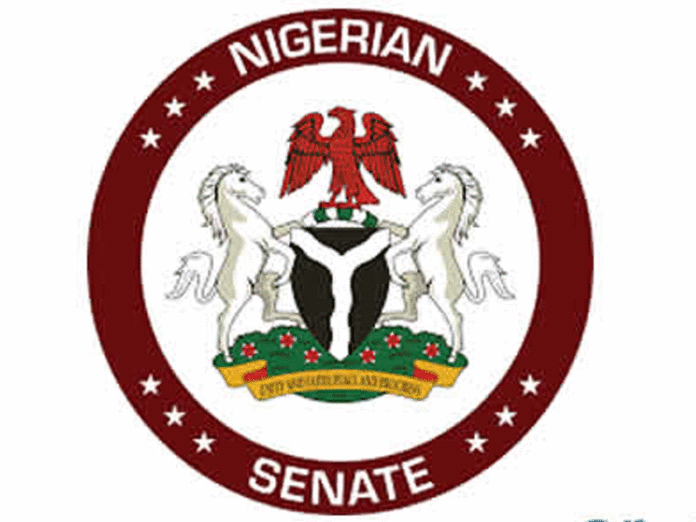 By Deji Elumoye and Udora Orizu
The Senate Committee on Public Accounts yesterday threatened to issue warrant of arrest against the Permanent Secretary of the Federal Ministry of Foreign Affairs, Mr. Gabriel Adudua, for failing to appear before it over the investigation of N4.3 billion hidden vouchers by the ministry.
The committee relied on the 2017 report of the Office of the Auditor General of the Federation (AuGF) which revealed that a total of 289 vouchers under capital expenditure and 453 vouchers under overhead expenditure in the sum of N3.05 billion and N1.3 billion respectively, were not requested from auditors when requested for.
The ministry, which had been scheduled to appear yesterday to respond to the issues raised by the Auditor General, however, declined to appear.
In a letter dated March 15, 2021, submitted to the committee, the permanent secretary said the ministry was still trying to compile the vouchers for the committee.
Piqued by the permanent secretary's response, the Chairman of the committee, Senator Matthew Uhroghide, said the issues raised against the ministry are grievous, and gave the ministry 48 hours to appear before the committee or else the query would be sustained.
He said the ministry is notorious, considering the number of queries before the committee, adding that it is the only ministry which is not ready to account for appropriated fund.
According to him, "We have found out that a lot of agencies have taken us for granted, and I am highly saddened that the Ministry of Foreign Affairs, after receiving our invitation in February, now submitted letter to us after six weeks that they would not be able to appear.
"It only means that the ministry does not want to be accountable. We will sustain the query or issue a warrant of arrest against the permanent secretary. If they are notorious, they have no business to get budget approval, as the issues concerning them are grievous.''