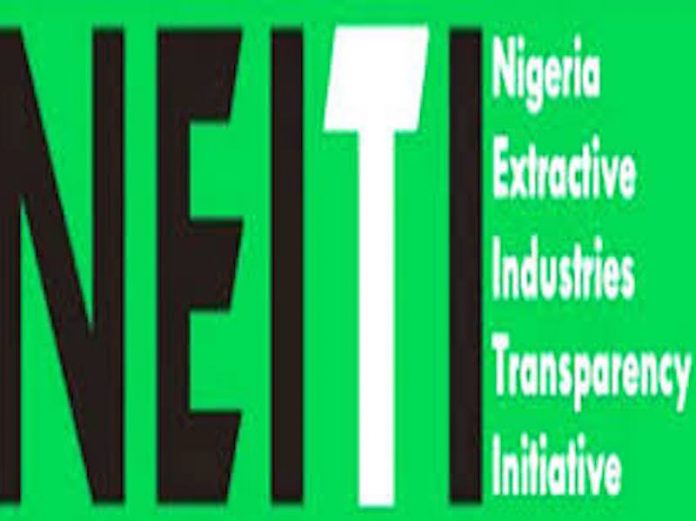 •Beams searchlight on mining sector
By Emmanuel Addeh
The Nigeria Extractive Industries Transparency Initiative (NEITI), yesterday said it had begun tracking over $5.31 billion and a separate N69.51 billion which had remained unremitted by some companies and agencies of government.
Speaking during his maiden press briefing in Abuja on his plans for the organisation, the new Executive Secretary, NEITI, Dr. Orji Ogbonnaya Orji, stated that the monies excluded those over which the transparency initiative is currently having discussions with the Nigerian National Petroleum Corporation (NNPC).
He added that the monies were not stolen, stressing that NEITI and the affected companies and agencies are continuing consultations to reconcile the figures and they need to provide some explanations.
While singling out the NNPC for its continuous cooperation, Orji, who recently took over from Mr. Waziri Adio, stated that NEITI was also working to strengthen the laws setting it up to go beyond just issuing reports.
According to him, NEITI will continue to investigate and interrogate revenue flows from the industries under its coverage, especially relating to funds that are supposed to flow into government coffers that could not be traced thereto.
"The current NEITI management under my leadership is already evolving policies and strategies that would ensure that the recommendations in our reports are followed through and statutory recoverable revenues due to government, which is put at N69.51 billion and $5.31 billion respectively (as revealed by the 2018 NEITI audit reports) are recovered into government coffers.
"These recoverable revenues consist of payments on oil royalty, gas royalty, gas flare penalties, petroleum profit tax, company income tax, education tax, withholding tax, Value Added Tax (VAT) and NNDC levy," he stated.
He said NEITI was no longer comfortable with just releasing reports, as the emphasis would be on tracking recoverable revenues due to government while ensuring that companies are treated fairly and given the opportunity to grow.
Orji added: "These are not monies stolen. Our reports highlighted them. These are monies that we think from our own computation should be in the coffers of the government.
"These are agencies covered by NEITI and after constructive discussions, whatever may be the outcome, we feel that these funds are worth looking into. The companies or agencies may agree or disagree with us. But for us, they are potential recoverable revenues."
Orji stated that NEITI will focus on the mining sector, given the global conversation on energy transition.
According to him, since the inception of NEITI audit of the solid minerals sector, there has been a steady increase in revenues accruable to the Federation Account from the sector.
He said the organisation would conduct fresh scoping studies on mining, paying particular attention to investment opportunities in the sector as well as assisting government to have a fallback position like renewable energy.
He promised that henceforth, NEITI will ensure that the reports it produces lead to visible measurable impacts that would shape the ongoing reforms in the oil, gas and mining sectors.
"From a paltry N8.19 billion recorded in the 2007 audit, to over N67 billion earned from the sector in 2018, shows over a 900 per cent increase. A mere 0.18 per cent contribution of the sector to the GDP, shows that a lot more needs to happen in Nigeria's mining sector," he added.
On the Petroleum Industry Bill (PIB), NEITI said it was pleased about the political weight President Muhammadu Buhari had thrown behind the bill, stressing that its duty is to support the legislative process by working closely with committees in the National Assembly as well as providing information and data to facilitate their work.
Orji stated that NEITI looked forward to seeing deeper engagements with covered entities to ensure deeper disclosures and recoveries that would increase government revenues while making the sector competitive and encouraging enough to attract the right investments.
While lauding his predecessor, Orji promised to invest more time, energy and resources to build capacity, promote and abide by the initiative's protocols to strengthen their oversight functions in dissemination, monitoring, advocacy, public education and enlightenment.
He pledged that the organisation will remain committed to the full implementation of the emerging issues in the area of contract transparency, beneficial ownership, mainstreaming, commodity trading, environment and gender issues.