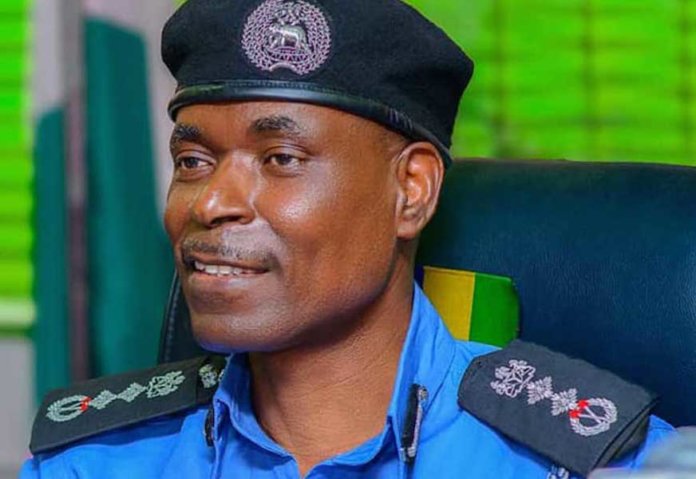 By Alex Enumah
Hearing in the suit seeking the removal from office of the Inspector-General of Police (IGP), Mohammed Adamu, was stalled yesterday stalled at a Federal High Court, Abuja, due to irregular service of originating processes on the Nigerian Police Council (NPC).
A legal practitioner, Maxwell Okpara, had dragged the federal government to court over the extension of the tenure of Adamu after he attained retirement on February 1, 2021.
President Muhammadu Buhari, Adamu, the Attorney General of the Federation and Nigeria Police Council (NPC) were first to fourth respondents respectively in the suit.
By public service rule, Adamu ceases to be an officer of the Nigeria Police Force having put in 35 years in service on February 1, 2021.
But, Buhari announced an extension of Adamu's stay in office by three months pending the appointment of a substantive IGP.
Plaintiff by the suit is asking the court to order the removal of Adamu from office, having spent the mandatory 35 years in service.
When the matter came up yesterday, the plaintiff's lawyer, Mr. Ugochukwu Ezekiel, informed the court that counsel to the 1st and 3rd defendants served a counter affidavit on him "this morning", wherein they raised objection to the jurisdiction of the court to hear the matter.
But the trial judge, Justice Ahmed Mohammed, noticed there was no legal representation for the 4th defendant.
From the record of the court, it was noticed that one Adeyemi, whose status was not stated, received the originating processes.
Hence, the court noted that the 4th defendant was not properly served with the processes and the hearing notice, issued on March 8.
When asked by the court, the plaintiff's counsel said: "My Lord, in my view, having effected service on the 1st defendant, whose office, the 4th defendant is under, I believe the Nigeria Police Council is aware of the matter.
In a ruling, Justice Mohammed held that "there is doubt as to whether the 4th defendant was properly served with the originating processes.
"Service is fundamental and we all know what happens to an entire proceeding once there was no proper service, the judge stated.
In view of the foregoing, the court ordered that originating processes be served on the 4th defendant, who has seven days to reply and adjourned to March 30, for hearing.