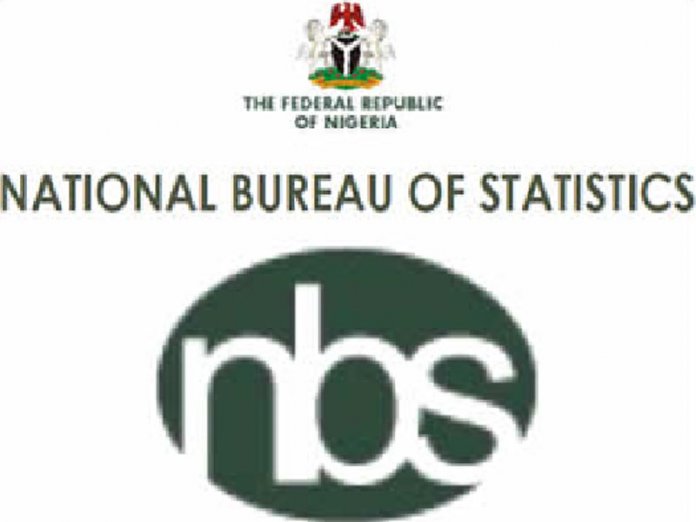 •Unemployment rate, a time bomb, says Rewane
•Higher food, commodity prices push inflation to 17.33%
By Nume Ekeghe in Lagos, James Emejo and Emmanuel Addeh in Abuja
Analysts yesterday urged the federal government to fund critical sectors of the economy to boost job opportunities and arrest growing insecurity.
The analysts, in separate interviews with THISDAY, expressed concerns over the country's unemployment rate, released on Monday by the National Bureau of Statistics (NBS), which climbed to 33.3 per cent in Q4 2020 from 27.1 per cent in Q2 of the same year.
In another data released yesterday, the NBS said the Consumer Price Index (CPI), which measures inflation, increased by 17.33 per cent (year-on-year) in February 2021, compared to 16.47 per cent in the preceding month.
The analysts attributed the rise in civil unrest and socio-political crisis in the country to the large army of the unemployed.
According to them, most Nigerians hitherto employed fell back to the labour market due to insecurity in many states, which in turn forced employers of labour to either relocate or close down, particularly in rural areas where the agricultural value chain is threatened.
The analysts urged the government to address the underlying causes of job losses.
Managing Director/Chief Executive Officer, SD&D Capital Management Limited, Mr. Idakolo Gbolade, said the cumulative impact of the harsh operating economic conditions caused by the high cost of production and reduced sales had made most employers to downsize in order to remain in business.
He added that increased reliance on technology, which provides an opportunity for employers of labour to use less manpower to get more work done, also contributed to unemployment.
He called on the federal and state governments to be more involved in encouraging SMEs in order to bridge the unemployment gap as well as guarantee favourable policies to make the economy competitive enough to reduce unemployment.
"The education system is also churning out more unemployable graduates to the labour market without the required requisite skill needed by employers of labour," he added.
Managing Director/Chief Executive, Dignity Finance and Investment Limited, Dr. Chijioke Ekechukwu, stated that the solution to unemployment is for the government to combat insecurity and fund key sectors to create jobs.
"What creates employment is the size of productivity of the economy. When productivity diminishes in all sectors, the unemployment rate will continue to rise," he explained, adding: "The level of insecurity, the impact of COVID-19 lockdown, drop in oil price at the Q2 and Q3 of 2020 were some of the reasons for job losses and layoffs."
He said the cost of production arising from poor energy and power supply, giving rise to over-dependence on personal power at very high costs is also another reason for job losses.
The Head of Consulting at Agusto Consulting, Mr. Jimi Ogbobine, blamed the rising unemployment data on the impact of the COVID-19 pandemic, which leads to job losses globally.
He said: "In Nigeria, the government is not the biggest employer of labour and what government can do is to concentrate on creating an enabling environment for private investors to create jobs and what the Nigerian government would have to do is go back to that template of finding what kind of environment they can create to allow the private sector to create jobs.
"The dangers of unemployment are sociopolitical crises. We could start witnessing socio-political crisis like what we are seeing all over the country such as the herdsmen crisis, kidnapping and so on are all attached to unemployment. All of these sociopolitical crises are a dividend of unemployment."
He advised the federal government to find an FX strategy that would make the country the destination for foreign direct investment.
"We need to make Nigeria a major manufacturing hub, a major transport hub and a major trade services hub because these are large employers of labour everywhere in the world," he said.
The Head of Research, United Capital, Mr. Wale Olusi, cited the forex regime as a major driver of unemployment in Nigeria.
He said: "All the 20 per cent food inflation, the worsening state of insecurity, poor growth numbers and dollar shortages are explained by these numbers. Forty per cent unemployment and underemployment rate implies a huge productivity gap and whatever we do, we need to boost national productivity, create jobs and engage our youths."
Head of Research at Eczellon Capital, Mr. Chinonso Osuji, expressed the same concerns, saying the next unemployment statistics would see an improvement.
He said: "With the receipt of the first batch of the AstraZeneca vaccine, we expect that the unemployment outlook should be better. And with businesses learning new ways to work from home, we expect also that the figure should indicate an increased output."
The Managing Director/Chief Executive Officer of Financial Derivatives Company Limited, Mr. Bismarck Rewane, described the unemployment problem in the country as a ticking time bomb that must be defused for the survival of the country.
Speaking on ARISE NEWS Channel, the broadcast arm of THISDAY Newspapers, Rewane, a member of the Presidential Economic Advisory Council (EAC), stated that although a lot was being done by the government to fix the economy, it was nearly not enough to lift the country from its current state.
Rewane said the latest job figures from the NBS were scary.
He stated that over the years, Nigeria's competitive position has deteriorated, adding that it does not mean that things are not happening or that nothing is being done by the federal government to ameliorate the problems.
"The figures that have come out in the last few days painting a very dreadful picture, whichever way you want to look at it – high unemployment at 33.2 per cent, when you take the urban and youth unemployment, it goes up to 54 per cent," he said.
According to him, although the solution being administered by the government is simultaneously dealing with structural and operating problems within the system, it is not being done in the right doses.
He stated that the situation now calls for dealing with inflation first because when inflation is moderated or curtailed, investors will have the confidence to put money in the economy, while Nigerians will be encouraged to save.
Rewane said it would be difficult to achieve this with artificially low-interest rates and money supply saturation, adding that if there's no certainty and predictability about the country's exchange rate system, there will be a crisis.
"We don't have the luxury of time because we have a ticking time bomb in young people. We are giving birth to almost 15,000 babies every day. So, it is time to take the bulls by the horn and deal with it because we have a stagflation situation.
"When you have stagflation, you don't have a silver bullet. You need to take it sequentially and deal with it, stabilise yourself before you begin to move from there," he said.
According to him, Nigeria is currently dealing simultaneously with structural problems and its future economic outlook, while the country has lost so many opportunities in the past to rev up the economy.
Higher Food, Commodity Prices Push Inflation to 17.33%
The Consumer Price Index (CPI), which measures inflation, increased to 17.33 per cent (year-on-year) in February 2021, compared to16.47 per cent in the preceding month.
The NBS, in a report released yesterday, attributed the 0.86 percentage increase to upward price adjustments in the food and core indexes – which determine inflation. The headline index has increased for 18 consecutive months since August 2019.
The composite food index rose to 21.79 per cent in February compared to 20.57 per cent in January.
The CPI report for February said the rise in the food index was caused by increases in prices of bread and cereals, potatoes, yam and other tubers, meat, food products, fruits, vegetable, fish and oils and fats.
On the other hand, core inflation, which excludes the prices of volatile agricultural produce, stood at 12.38 per cent in February from 11.58 per cent in the preceding month.
The highest increases were recorded in prices of passenger transport by air, medical services, miscellaneous services relating to the dwelling, hospital services, passenger transport by road and pharmaceutical products and paramedical services.
Others are repair of furniture, vehicle spare parts, maintenance and repair of personal transport equipment, motor cars, dental services and hairdressing salons and personal grooming establishment.
According to the NBS, urban inflation rate increased to 17.92 per cent (year-on-year) in February from 17.03 per cent recorded in January.
Similarly, the rural inflation rate rose to 16.77 per cent in the period under review from 15.92 per cent in January.
On a month-on-month basis, the urban index rose by 1.58 per cent, up by 0.06 the rate recorded in January, while the rural index also rose by 1.50 per cent in February, up by 0.04 the rate that was recorded in January.
On the states level, inflation on a year-on-year basis was highest in Kogi at 24.73 per cent, Bauchi 22.92 per cent and Ebonyi 20.45 per cent. The slowest rise in headline Index was recorded in Enugu 14.73 per cent, Kwara 14.25 per cent and Cross River 12.97 per cent.
On month-on -month basis, however, inflation was highest in Kogi 3.25 per cent, Ondo 2.46 per cent and Kebbi 2.43 per cent while Kwara 0.84 per cent, Kano 0.70 per cent and Oyo 0.38 per cent recorded the slowest rise in headline month on month.
Food inflation was highest in Kogi at 30.47 per cent, Ebonyi 25.73 per cent and Sokoto 25.68 per cent, while Gombe 19.32 per cent, Bauchi 18.74 per cent and Akwa Ibom at 18.70 per cent recorded the slowest rise year-on-year.