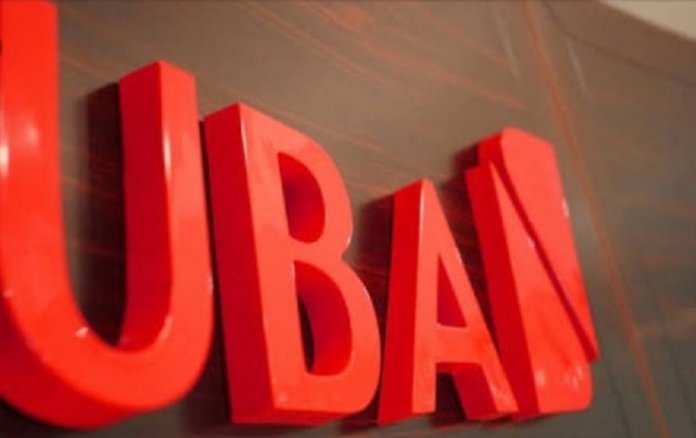 Shareholders of United Bank for Africa Plc should expect higher returns in the near term as the pan-African financial institution retains its earnings to build capacity for better performance, writes Goddy Egene
The African continent is full of business opportunities given its underdeveloped nature. There are opportunities in all sectors needing funding, from infrastructure, information and communication technology (ICT) to energy and agriculture among others.
Realising these business opportunities, some banking institutions in Nigeria have, over the years, tried to expand their operations beyond the shores of the country. However, some of the banks had to beat a retreat following the poor results from those foreign subsidiaries.
But United Bank for Africa (UBA) Plc has continued to operate successfully across the continent with its subsidiaries outside Nigeria contributing over 40 per cent of its earnings. UBA operates in 20 African countries with presence in the United States of America, the United Kingdom and France.
Realising the vast opportunities outside Nigeria and having developed competencies to successfully navigate the rough terrains, UBA Plc is building more capacity to ensure better performance and deliver higher returns to shareholders.
This was the reason the bank decided to retain significant portion of profit in 2020 to build more capacity. Despite the many headwinds, compounded by COVID-19 pandemic, in 2020, UBA recorded a highly impressive results, growing both top and bottom-lines by double digits.
However, rather than recommending a higher dividend for the shareholders, UBA adopted a conservative dividend payout. Shareholders are to receive a total dividend of 52 kobo per share for 2020 financial year, compared with 100 kobo paid the previous year.
However, the Group Managing Director/CEO of UBA Plc, Mr. Kennedy Uzoka, explained that the bank reduced its dividend payment so as to build the right capacity that would enable the pan-African financial institute to be stronger.
"Yes we did not pay the kind of dividend that was expected but we are building for the future because no one knows what can happen. We have done 72 years as one of the oldest and agile franchises on our continent. We have experience in running businesses not just in Nigeria but all the over the continent and the world.
"We have seen different challenges and we have experienced many things, and as they say, experience is the best teacher. So we decided to take a conservative stance on dividend payout. What this means is that we have decided to strengthen our capacity to weather any unforeseen development that will come out.
"We have done our stimulation to determine the kind of capacity we want to base on a crystal clear focus of our goals. We know exactly what we want to achieve in the current year and in the mid-term and we decided to make sure that we build the right capacity," he said.
The audited results of the UBA for the year ended December 31, 2020, showed that gross earnings grew by 10.8 per cent to N620.4 billion, compared to N559.8 billion recorded in 2019. The bank's profit before tax (PBT) rose by 18.4 per cent to N131.9 billion, from N111.3 billion in 2019, while PAT grew faster by 27.7 per cent to N113.8 billion compared to N89.1 billion recorded in 2019. The bank's total assets also grew by 37.0 percent to N7.7 trillion for the year under review.
On the cost side, operating expenses grew by 10.1 per cent to N249.8 billion, as against N217.2 billion in 2019, well below average inflation rate
A further analysis of the results showed that UBA recorded a remarkable 24 per cent growth (to N2.6 trillion) in loans to customers, whilst customer deposits increased by 48.1 per cent to N5.7 trillion, compared to N3.8 trillion recorded in 2019, reflecting increased customer confidence, enhanced customer experience, successes from the ongoing business transformation programme and the further deepening of its retail banking franchise.
According to Uzoka, the year 2020 was important for UBA Group, as it gained further market share in most of its countries of operation.
"We ended a very challenging year on a reassuring note. The Bank recorded double-digit growth in both our top and bottom lines, as gross earnings and after-tax profit grew by 10.8 per cent and 27.7 per cent to N620.4billion and N113.8 billon respectively.
"Return on equity was 17.2 per cent, even as our cost-to-income ratio moderated to 61.3 per cent. Our earnings per share of N3.20 is a 26.8 per cent growth from the preceding year, as we continue to ensure maximum value creation for our highly esteemed shareholders," he said.
Uzoka said despite the tumultuous impact of Covid-19 pandemic globally and across our 23 countries of operation, UBA created N519.0 billion additional loans as it continued to support its customers and their businesses.
"Customer deposits grew 48.1 per cent to N5.7 trillion, driven primarily by additional N1.8 trillion in retail deposits. As a global bank, we remain well capitalized and determined to successfully drive financial inclusion on the continent through our innovative products and vast network. Our capital adequacy and liquidity ratios came in at 22.4 per cent and 44.3 per cent, well above the respective regulatory minimum of 15.0 per cent and 30 per cent," he added.
Speaking on the bank's strategy, the GCEO said: "Our primary strategy will continue to focus on providing excellent services from our customers' standpoint, putting the customer first always. Looking ahead, I am inspired by the achievements we have made since the launch of our transformation programme.
We have expanded market share considerably across the geographies where we operate and are consolidating our digital banking leadership in Africa. We will continue to leverage our diversified business model and dedicated workforce to further strengthen our position as 'Africa's Global Bank'."
Also speaking on the performance, the Group Chief Financial Officer(GCFO), Ugo Nwaghodoh said: "The persistent low interest rate environment in 2020 exerted significant downward pressure on margins.
Notwithstanding, our interest income for the year grew by 5.7 per cent (to N427.9 billion), driven by 8.2 per cent and 7.5 per cent year-on-year growth on interest income on loans and investment securities respectively. Our interest expense declined by 8.0 per cent (to N168.4billion) driven largely by a 34.2 per cent decline in interest expense on customer deposits in our Nigerian operations, bringing down the Group's cost of funds to 2.9 percent, from 4.0 per cent in 2019."
Nwaghodoh said they had prudently stepped-up their reserves for loan impairments, hence the 37.4 per cent growth to N22.4billion, implying a 0.9 per cent cost of risk.
"These reserves provide adequate cover for impairments and should help minimise the need for further reserves in the current year, in view of the improving global operating environment. Our NPL ratio has declined to 4.7 per cent (from 5.3 per cent in 2019), driven by growth in the loan book, robust credit risk monitoring architecture, and payment of past due obligations (PDOs)," he said.
The CFO explained that as that as Nigeria continues to see signs of recovery from the Covid-19 pandemic led by resumption of economic activities across the globe, increase in consumer spending, and continued progress on vaccine deployment, UBA is well- positioned for greater synergy across the group.
"We remain committed to our prudent risk management practices, and optimistic of best value for our stakeholders in the days ahead," he stated.
Looking at the results, analysts at Cordros Securities the pandemic's impact was not apparent on income UBA's generation, given strong performances in both funded and non-funded income growth during the year.
According to them, the reduced dividend may be tied to the need to be prudent, given the still under pressure operating environment.
Analysing the results, Cordros Securities said interest income increased by 5.7 per cent to N427.86 billion supported by the growth across major contributory lines, with the largest contributions coming from loans and advances to customers (+8.2 per cent to N225.04 billion) and banks (+150.5 per cent to N9.52 billion), as well as investment securities (+1.7 per cent to N181.21 billion).
"Non-interest income grew during the period by 19.6 per cent to N149.25 billion, driven by the growth in fees and commissions income, gains on investment securities , and FX revaluation.. We expected the performance on these major lines given a combination of a volatile fixed income market and the realignment of the official FX rate during the year," they said.
The analysts added that UBA's capital adequacy and liquidity ratios settled at 22.4 per cent and 44.3 per cent, respectively, above the respective regulatory minimum of 15 per cent and 30 per cent.
"These ratios signify that the bank has the potential for business growth over the next financial period.
The bank's NPL ratio declined to 4.7 per cent, relative to the statutory minimum of 5.0 per cent, driven mainly by growth in loan book (+24.0 to N2.55 trillion)," said.
Similarly, analysts at Meristem Securities hailed the performance, saying UBA 2020 with an impressive result, as both topline and bottom-line advanced northwards by double digits. According to Meristem, the bank's asset quality remains resilient despite weak macro-environment.
"Despite the 24.17 per cent uptrend in gross loans to customers, amidst the weaknesses in the macroeconomic environment, UBA's risky assets were notably of good quality as non-performing loans (NPL) ratio subsided to 4.83 per cent from 5.31 per cent in 2019. Improvements were also recorded in NPL coverage ratio ex-regulatory risk reserves which came in at 86.45 per cent (compared to 75.56 per cent the previous year), indicating an adequate buffer for credit loss. Furthermore, stage 2 loans constituted only 10.12 per cent of gross loans (vs 20.38 per cent in 2019), a feat we consider rather impressive considering the observed increase in stage 2 loans among peers," they said.
The analysts said UBA management attributes the improvement in asset quality to the new Global Standing Instruction (GSI) policy, which supported quality of loans.