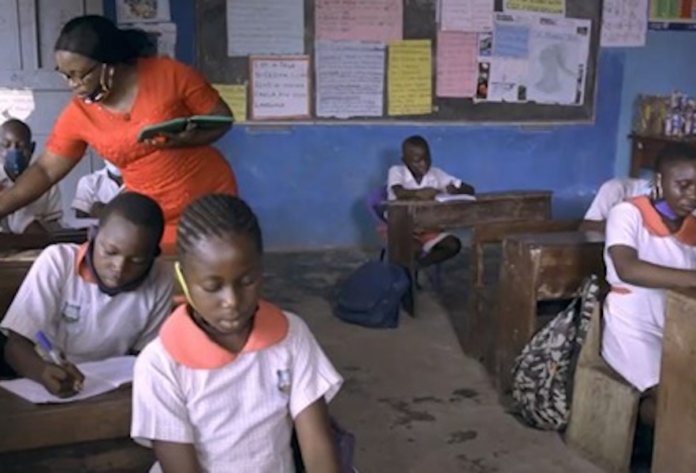 By Funmi Ogundare
Stakeholders in the education sector, recently, converged on Zoom, for the second edition of Save Education in Nigeria dialogue, aimed at ensuring teachers' reformation in the sector.
The programme, titled, 'Preparing Teachers for Education Reforms', was organised by the Concerned Parents and Educators initiative, a non government organisation at the forefront of education reforms in Nigeria.
A motivational speaker and Business Consultant, Mr. Fela Durotoye said the role of reforming the sector, must not be left to the government alone, adding that everybody must get involved, stay involved and many people must also be involved in the process.
According to him, "when custodians arise in the education sector, greatness will occur. It is the quality of intellectual capital of a nation that makes it great."
He said the country must provide the needed opportunity for the next generation and that values must be inculcated into the children through quality education.
Durotoye stressed the need for for people to invest in teachers, endorse scholarships for them, ensure that they are well trained, as well as providing scholarship oportunities for their children,adding," the country needs great teachers to build quality education."
The Lagos State Commissioner for Education, Mrs. Folasade Adefisayo, said though the education sector is confronted with myriad of challenges, there is need for everyone to focus on solutions rather than the problems
"The problems are there; we should always approach the problems in education sector from the point of solution. We cannot change the country's curriculum, but we can change and influence our teaching methodology. We have decided to ensure all our teachers are up-to-date. School leadership is critical, many schools are also in terrible state."
The Commissioner for Education, Oyo State, Mr.Olasunkanmi Olaleye affirmed that it was important to always recruit the best qualified teachers.
"We are careful about the quality of teachers being recruited to our schools in Oyo.
Recently, we recruited 500 first Class degree holders as teachers, there is also continuous training that will promote the growth of education sector, teachers in Oyo State are respected as our teachers earn 7 per cent higher than their counterparts in civil services."
While sharing her thoughts on the theme of the symposium, Ogun State Special Adviser on Education, Mrs. Ronke Soyombo, called for a round table meeting for stakeholders to review the quality of education in the country.
" What exactly is your vision as a leader? Right from the president who is leading, do we have the right leaders in place? We need support of those who have done well in education and we should also look at technology. We have lost values in our schools. Where are the role models? We should also know that what worked before coronavirus will not work now, " she stressed.
An educationist, Dr. Pearl Onukwugha, advised every stakeholder to always encourage teachers to be better, saying, "they need to be encouraged by all, teachers should attend teachers' training colleges, we also need regular professional development training.
Topics that will address the personal needs of teachers should be discussed."
Technical Adviser, Reading and Numeracy Activities Project, Dr Mikail Barau, advised teachers to be well developed in knowledge and skills adding that learners would be inspired if teachers know the right methodology to teach them.
The Managing Director, The Education Partnership Centre, Dr. Modupe Adefeso-Olateju said it is critical to centre teachers on education because they are the most important variables that influence students, adding that the standard of education must be improved in both public and private schools.
According to her, "It is a civic responsibility and actions must be taken to reform the sector because it is in a poor state, " she said.