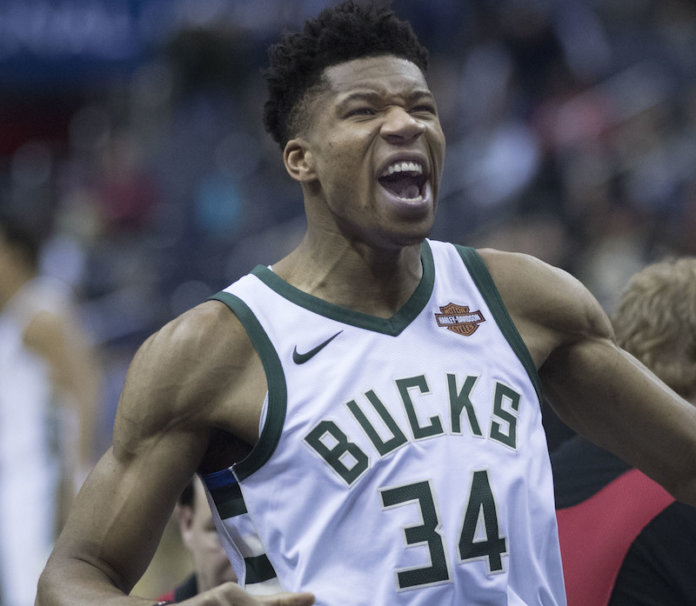 "The bank, usually it's closed on Sundays, but not for me. For me it was open with extended hours."
If there is a time to shoot a perfect record, the NBA All-Star game is it – and Giannis Antetokounmpo did just that.
His 16-for-16, including a 3-for-3 on three-pointers saw him finish with a game-high 35 points – and the Kobe Bryant Most Valuable Player (MVP) award – as Team LeBron defeated Team Durant 170-150 in the annual exhibition game.
But this was an All-Star game like no other. In the midst of the coronavirus pandemic, there was barely a crowd, no front-row celebrities, to witness the magic unfold in person at Atlanta's State Farm Arena.
Yet in the end, it was the same. A LeBron James team won – extending his record to 4-0 as an All-Star captain.
"I always try to pick the right team, and I've been lucky enough for four years to pick the right team," James said.
"Guys go out and compete and play to win. I've been on the winning side of all four."
Antetokounmpo's 100% record saw him fly to the top of the record standings, achieving the best shooting performance in NBA All-Star history.
Two of the Milwaukee Bucks star's three-pointers were banked in as he bettered Blake Griffin's 2014 record of 82.6% shooting on at least 15 attempts.
"I'm just having fun," Antetokounmpo said. "Sometimes when you're having fun and not thinking about the outcome, you just let your instincts take over."
"My team played great, and I was able to just win it and to have the trophy with the name of Kobe Bryant, it's amazing, and I know he would be happy. Yeah, I know he'd be happy."
All of his shots came in the first three quarters, after which he decided to no longer push it – particularly as a team-mate was taking over.