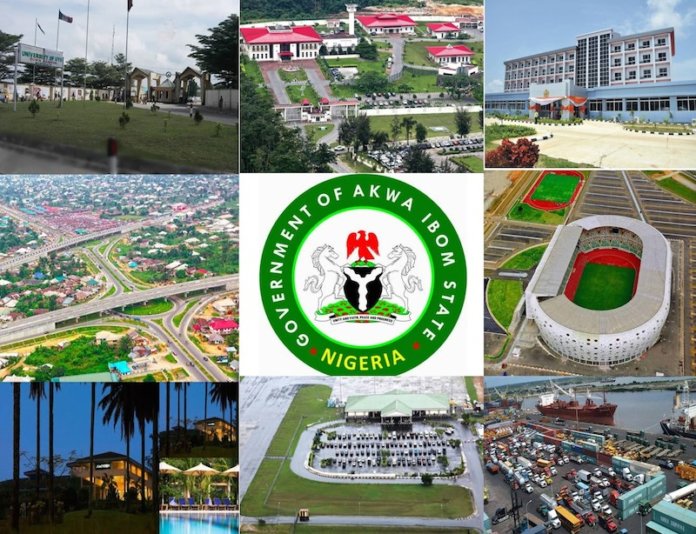 By Nseobong Olon-Ekong
Governor Udom Emmanuel of Akwa Ibom has called on the United States of America and its investors to come and partner the state in the development of the Ibom Deep Seaport project.
The Governor made the call in Uyo when the Chief of Political and Economic Affairs of the United States Consulate in Nigeria, Mr. Brandon Hudspeth, visited him at Uyo, noted that by its sheer conceptualisation, the Ibom Deep Seaport was programmed to become the flagship of the shipping industry in this part of the world in view of its strategic location which is endowed with a natural draught and direct access to all parts of the world including the Americas.
Represented by the Deputy Governor of the state, Mr. Moses Ekpo, the governor observed that the United States has enjoyed a very robust bilateral relationship with Nigeria since the nation's independence.
He added that huge investment opportunities abound in the state for American investors to take advantage.
He further used the opportunity to appreciate the American government for supporting Dr. Ngozi Okonjo-Iwela as the Director General of the World Trade Organisation.
Assuring the US envoy that the peaceful ambience which the state offers, is the best in Nigeria for investors.
The governor invited the US to take advantage of the enormous business opportunities, especially in the Ibom Deep Seaport project which has received the approval by the federal government.
The Governor who cited Exxon Mobil as an American company already enjoying the state's favourable ambience, urged the Consulate to encourage the oil major to relocate its headquarters to the state as a way of encouraging other international oil companies, IOC's, especially, as the state government has invested heavily in state of the art infrastructure that are compliant to global standards such as the 21-storey intelligent building built by the state government.
Emphasising that his administration was people-oriented with strategic programmes meant to promote the well-being of the citizenry, the governor welcomed the initiative by the US envoy to visit the state, and promised his cooperation to enable the US contribute its quota in this direction.
He thanked the team for flagging off its visit to the Niger Delta region with a visit to the state and wished them a successful tour of duty in the region.
Speaking earlier, the Chief of Political and Economic Affairs of the US Consulate in Nigeria, Mr. Brandon Hudspeth, said he was in the state as part of his tour of the Niger Delta States of Nigeria, describing it as a show of his country's interest in the region.
Hudspeth stressed that the visit was intended to strengthen the relationship between the states in the region as part of Nigeria and his country. To achieve that, he said he hoped to interact, discuss, and have better understanding that will create further mutual benefits for the two countries.