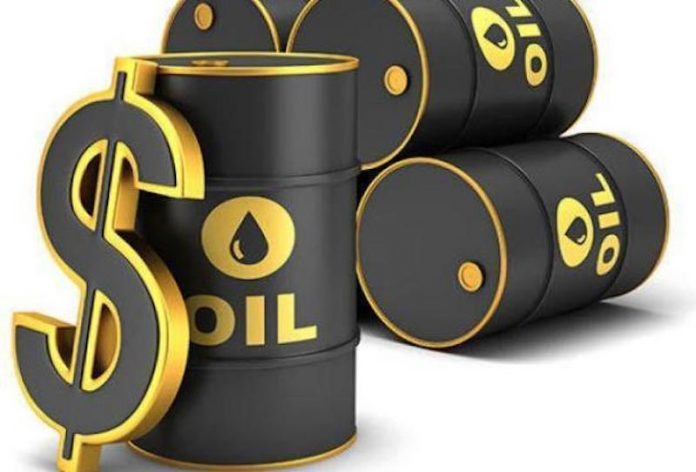 By Emmanuel Addeh
Oil price continued its rally Monday after Saudi Arabia said one of its largest and most protected crude facilities came under missile attack, with Brent Crude surging above $71.
However, output appeared to be unaffected after the missiles and drones were intercepted as futures in London jumped as much as 2.9 per cent after rising 4.9 per cent last week.
Before the latest increase, the commodity maintained its seven-week rally at the weekend, with Brent, Nigeria's price benchmark, hitting $69.36 and West Texas Intermediate (WTI), United States' benchmark, selling for $66.09.
However, Brent for May settlement gained 1.9 per cent to $70.69 a barrel on the ICE Futures Europe exchange after reaching $71.38 earlier, the highest since January 2020, while West Texas Intermediate for April delivery added 2 per cent to $67.39 after surging 3.5 per cent in the previous session.
On the attack, the kingdom said a storage tank at Ras Tanura, a terminal capable of exporting roughly 6.5 million barrels a day, nearly 7 per cent of oil demand in the country's Gulf coast was targeted on Sunday by a drone from the sea.
The assault followed a recent escalation of hostilities in the Middle East region after Yemen's Houthi rebels launched a series of attacks on Saudi Arabia.
Oil rally accelerated last week after Saudi Arabia and OPEC+ made a surprise pledge to keep output steady in April.
The move prompted a raft of investment banks to raise their price forecasts, with Goldman Sachs Group Inc. estimating global benchmark Brent will top $80 a barrel in the third quarter.
The Sunday attack is the most serious against Saudi oil installations since a key processing facility and two oil fields came under fire in September 2019, cutting oil production for several days and exposing the vulnerability of the Saudi petroleum industry.
A flood of fuel exports from Asian suppliers is driving an unusual post-Lunar New Year surge in shipping activity, boosting tanker rates on one key route in the region from the lowest level in almost nine years.
The new Libyan unity government is also expected to restore an oil and gas portfolio as one of 27 ministries to administer the war-ravaged OPEC member until December elections, according to the office of the prime minister-designate.
The drone and missile attacks on Saudi Arabia were intercepted and crude production appeared to be unaffected.
"Both attacks did not result in any injury or loss of life or property," a spokesman for the Saudi Energy Ministry said.
Oil prices have escalated to the highest levels since October 2018 though global oil markets had anticipated an output increase from OPEC+, claiming the market can absorb 1 to 2 million additional barrels per day (bpd).