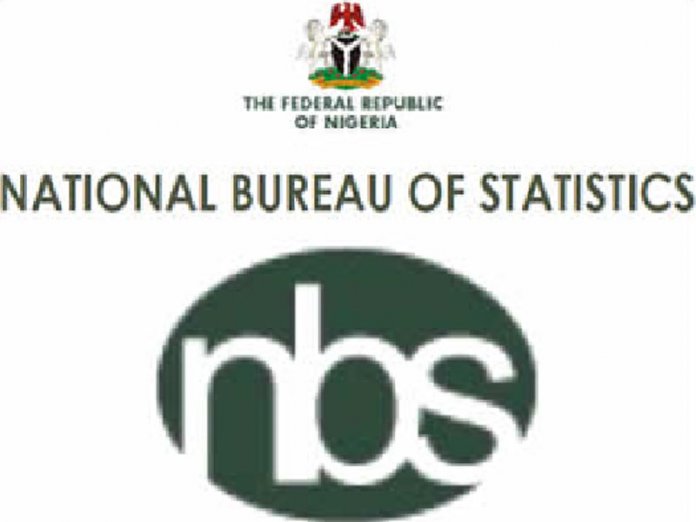 Despite the uncertainties created by the coronavirus-related disruption, policymakers must work towards placing the economy on a sustainable growth path, writes Obinna Chima
Notwithstanding that Nigeria recently exited recession by recording a slim growth in its fourth quarter (Q4) 2020 Gross Domestic Product (GDP), the economy is still not out of the woods.
Although the GDP figures released by the National Bureau of Statistics (NBS) had shown that the country recorded a positive growth rate of 0.11 per cent (year-on-year) in real terms in Q4, there are still concerns about the country's pale growth which remains far below its population growth level.
In addition, the rising incidence of insecurity in the country, inflationary pressure, high unemployment and poverty rates are factors that have been constraining economic growth.
It is noteworthy that the economy had slumped into recession last year, the second in five years, after two consecutive quarters of contraction. The economy entered into a recession when growth contracted by 3.62 per cent in Q3 and grew by -6.10 per cent in Q2.
Expectedly, the positive growth recorded in Q4 was a reflection of the gradual return of economic activities following the easing of restriction of movements and limited local and international commercial activities in the preceding quarters.
But even though the economy slowly crawled out of recession, there are evidence to show that Nigeria is afflicted by general poverty, with abject poverty in the North-eastern part of the country, among other socio-economic challenges.
Levers for Economic Recovery
In order to propel economic growth, the Central Bank of Nigeria (CBN) Governor, Mr. Godwin Emefiele, has pledged that the regulatory institution would adopt accommodative monetary policy stance in 2021.
He expressed optimism that with the discovery and deployment of vaccines worldwide, 2021 would be a year of massive global recovery and Nigeria must not be left out.
"In order to drive and sustain this recovery therefore, we need to sustain the accommodative fiscal and monetary policy measures aimed at improving access to finance for households and businesses.
"Secondly, we must prevent a resurgence in Covid-19 related cases. Thirdly, we must ensure that a significant number of our population is significantly vaccinated and also improve foreign exchange inflows into our country," he added.
Furthermore, he pledged that the CBN would ensure improved foreign exchange inflows into the country going forward.
He said the central bank would prioritise intervention in key sectors of the economy such as agriculture, information communication technology and manufacturing, which are growth enablers.
"These measures are essential if we are return our economy to a sustainable growth path, while reducing our exposure to volatility in commodity prices.
"While accommodative monetary policy measures that will support growth remain paramount in our priorities for 2021, we would continue to pay attention to trends in inflation, as price stability is critical in guiding savings and investment decisions by households and businesses.
"As indicated earlier, the agriculture sector was a key driver in taking the Nigerian economy away from negative growth in the fourth quarter of 2020. It is important that we not only sustain measures aimed at increasing productivity of the sector, but also ensure that we continue to produce items that can be produced locally rather than resorting to imports of these items.
"More importantly our agricultural sector also offers significant opportunity for the nation to earn foreign exchange through the exports of processed agricultural products. "Over the next three years, we will continue to encourage the banking sector to increase its loans to the agriculture sector from four per cent to 10 per cent by 2024.
"We are also pursuing an in-depth restructuring of the Nigeria Commodities Exchange Board in order to improve access to finance as well as productivity for stakeholders in the agriculture sector. With enhanced logistics and the provision of warehouse receipts through the Commodities Exchange, farmers will be able to access finance, expand production and supply needed goods to off-takers," he added.
According to Emefiele, the ICT sector which has emerged as a significant source of resilience in mitigating the impact of COVID-19 on the economy, saying that the CBN would in 2021, seek to encourage banks and other financial institutions to leverage ICT in improving penetration of financial services to households and SMES, while supporting productivity across key sectors in the economy.
Commenting on efforts to give infrastructure in the country a facelift, the CBN Governor noted that with the decline in revenues due to federal and state government, alternative ways of funding infrastructure remains critical if the government was to generate sustained growth of our economy.
He said the CBN would support measures that would significantly improve the country's non-oil export earnings.
As a result of this, he said the CBN intends to aggressively implement its N500 billion facility aimed at supporting the growth of our non-oil exports, which would help to improve non-oil export earnings.
"Exporters will be further encouraged to repatriate their export proceeds as stipulated under our extant laws. The CBN will continue to ensure that exporters have unfettered access to their export proceeds.
"The CBN has already taken several measures to increase the flow of diaspora remittances into the country using formal channels. In December 2020, we instructed all international money transfer operators (IMTOs) to provide remitters with the option of sending foreign exchange to beneficiaries in Nigeria. This new measure has helped to reduce the diversion of forex by some IMTOs, who had thrived from forex arbitrage arrangements, rather than on improving transactions volumes to Nigeria. Indeed, we have already seen remittances improve from a weekly average of about US$5 million before this policy, to over US$30 million per week," he added.
Achieving Sustainable Growth
To the Chairman of President Muhammadu Buhari's Economic Advisory Council, Dr. Doyin Salami, embracing mechanised form of agriculture will enhance job creation, improve the security situation in the country as well as ensure human capital development.
In order to achieve sustainable economic growth in the country, Salami also called for an improvement in the state of healthcare in the country, just as he lamented that 60 per cent of agricultural output is lost due to poor storage facilities in the country.
"Nigeria's infrastructure master plan requires us to spend $3 trillion over 30 years and that is about $100 billion a year. Our total foreign direct investment and foreign portfolio monies would not be more than $20 billion.
"The biggest challenge and which I think we must overcome is that challenge of predictability. Investors are afraid of Nigeria and very few can predict can predict what we would do next and they are unwilling to take the risks.
"For as long as we are perceived as a risky alternative, for so long are we not going to make the progress that we desire to make," he added.
He pointed out that between 2000 and 2012, per capita income in dollar terms in Nigeria was about 10 per cent. The challenge that such growth, even though rapid, was not inclusive and didn't create jobs, and simply widened the inequality and income disparity gaps.
Salami, revealed that in 30 years, China went from approximately $360 in 1990, such that by 2020, the country was about $10, 700, which was a 30 fold increase.
"The key question is: Can Nigeria do this and if yes, what does she need to do? A couple of issues are involved. Firstly, the Nigerian environment must be secured. I don't just mean territorial security, I mean security of transactions and respect for various laws.
"Beyond that, we ought to understand that Nigeria is a capital deficient country and must position herself to effectively compete for capital.
"Nigeria requires investment, more investment and even more investment. On the fiscal side, a couple of things are required. If you ask in Nigeria how is the budget doing, you are told how much has been spent.
"But they seek to forget that the spending was supposed to achieve certain outcomes; we seldom discuss what those outcomes are," Salami said.
The economist stressed the need for government spending to be effective and more efficient, saying it was imperative to redefine the focus of government spending.
Furthermore, Salami said there was need for government to facilitate a regulatory environment that promotes capital mobilisation.
Security, ensuring an environment that is able to mobilise capital and concentrating on human capital development are the three key imperatives that the fiscal side must focus on, he said.
"Beyond the fiscal side, how do we mobilise capital? In my view, I am very clear about this. Nigeria has to face squarely the challenge of markets and understand that market could fail.
"Which is where the role of the regulatory environment is important. But we have to understand that predictability is at the heart of capital mobilisation.
"In the absence of a stable macroeconomic environment, we are going nowhere," he emphasised.
According to the economist, any inflation number that is beyond 12 per cent is bad for the economy, saying there was need to moderate cost in the country.
"We ought to manage population. We cannot continue allowing population grow at the rate at which it is growing. Education and access to education has to be enhanced.
"There is need for a linkage between agriculture and manufacturing to create the much-needed jobs. Also, education is hugely correlated with healthcare outcomes. When you educate people, they make better choices that includes healthcare.
"I don't see any reason why having put rail lines, we are not beginning to think about how to concession it so as to recover most of the investments that had been made," he added.
In his contribution, the Executive Secretary, Northeast Governors Forum, Senator Muhammad Abba-Aji, decried the poor bank lending to farmers in the northern part of the country.
According to him, the mainstay of the economy of the region is agriculture, saying that inadequate financing has continued to bedevil the sector.
He argued that poor banking support for agriculture in northern Nigeria has created a weak agricultural system in the region.
"Banks being the institution of financial intermediation are expected to assist agriculture by providing financing. This has remained one of the root causes of poverty, particularly in the rural areas.
"I therefore make a passionate appeal to all bankers to liberalise their lending policies to northern Nigerian farmers and other entrepreneurs. This is also a region that is blessed with valuable minerals such as gold, barite, zinc, limestone, lead, and other previous stones and yet, poverty pervades.
"This is because most of its largely agrarian entrepreneurs who are rural area dwellers could not be engaged in the formal system due to opportunity bias created by the banks," he said.
He maintained that the paradox remains that the northern Nigeria is not under banked; even though almost every bank have branches in northern Nigeria.
To the Managing Director, Financial Derivatives Company Limited, Mr. Bismarck Rewane, inflation above 12 per cent is growth retarding. Therefore, he called for measures to control inflation.
"But there are many factors affecting inflation – from supply chain destruction, output destruction, money supply growth, crowding out of private sector by public sector borrowing and so many other variables.
"If you were growing rapidly, it would have been easy to manage inflation. But if you are not growing rapidly, then you have a problem.
"We need to synchronise inflation, national savings, investment and growth without which we may have partial equilibrium; and what we need is general dynamic equilibrium," he recommended.
The Director General, Budget Office, Mr. Ben Akabueze, highlighted the benefits of economic growth.
He explained that with the population growing at nearly three per cent, "until we see growth above that three per cent threshold, most people would not feel it."
"Nigeria critically needs far more revenue than we are currently generating. Indeed the capacity exists to boost revenue, so we need to take measures to increase revenue.
"Government does not have the resources required to fund growth. There are a number of measures being put together to improve revenue.
"We need to improve tax administration, but also we need to plug all the fiscal drainers, especially the regressive energy tariff, whether it is on petrol or on electricity.
"These are costing us significantly and reducing our capacity to create revenue, importantly, minimizing investments into those sectors.
"Sustained growth performance requires continuous investments in a more conducive economic environment. So, restoring and accelerating growth in Nigeria would require a lot of resources. The way government has been financing its project and programme is not sustainable," he added.
Therefore, as the country grapples with headwinds, policymakers need to look ahead and deploy measures to build a smarter, more equitable and sustainable economy. This would help to chart a path to a more resilient recovery.