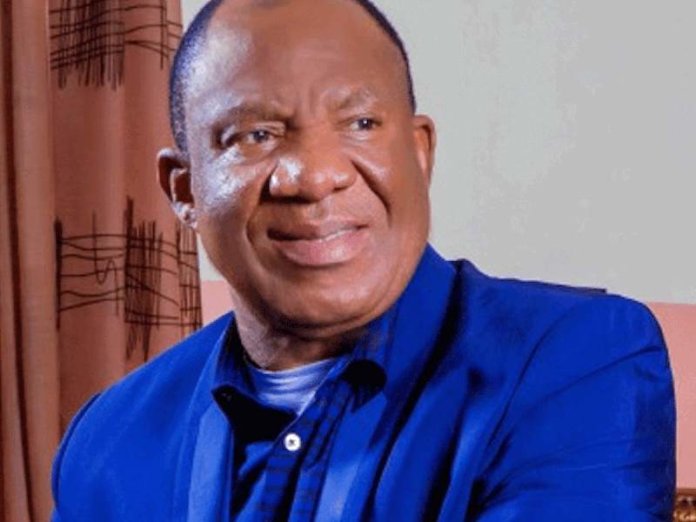 As a young man, Chief Leemon Ikpea had dreams after working hard to become materially comfortable: he wanted to get married and live happily ever after.
He was advised not to seek a wife outside of his hometown. So, he went home to take a wife. He was married on April 2, 1982. But that blissful episode was fleetingly momentary.
Years rolled by, and children entered the marriage. But the wife of this billionaire oil magnate said to be a stark illiterate refused to improve herself, as every effort to get her educated failed; neither did she excel in the businesses set up for her. Unduly aggressive, hostile and incorrigibly stubborn, she made life unbearable for a warm, simple and agreeable husband.
When push came to shove, Chief Ikpea took a second wife after 20 years of the marriage (the union lasted 39 years until the recent divorce). Sources close to the family disclose that her unbearable stubbornness and refusal do as her husband wants are at the root of husband's frustration. She had successfully turned her children against their father despite all he did for them.
Like a drowning woman seeking to clutch at anything, her team launched a campaign of calumny against her humble and simple billionaire hubby, in both the traditional media and also in the social media. . The source added, "Chief put all the children in strategic positions in his company. Everyone's got a house from him. One he bought a N450 million-house; another a N850 million-event centre. What else did this woman and her children want?
"Chief has been magnanimous; settled everyone. It seems the more he gives them, the more they wanted."
In 2020, when the matter came to a head, Chief Ikpea filed for divorce. He divorced the wife in a Benin court. Well, a divorce can take place anywhere. But the estranged wife and her lawyer have been spinning spurious yarn, casting aspersion on the judge that sat on the case. The court granted Chief Ikpea's prayer to divorce his wife, ordering him to provide a home for her.
"Chief complied without hesitation. But she refused to move out of his Banana Island abode despite court order. Court bailiffs came to enforce the orders of the court. She went to press, saying she wasn't taken care of.
Her lawyer, the source pointed out, was also economical with the truth even though he signed papers for a new residence for Chief Ikpea's estranged wife. The lawyer also accused Ikpea of getting a 'friendly' judge to preside over the divorce case.
Unease lies the head that wears the crown: an inside source at Lee Engineering Ltd (owned by Chief Ikpea) revealed that one of the billionaire's children has continued to milk the company dry in the name of supplying the firm with stationery.
"The magnanimous billionaire has done his best for his children and in-laws. He bought them cars and houses and employed them," said the source.
"Our oga is a good man to his family, anyone who knows him can attest to that. What they are doing to hm in the social media is undeserved," he added.