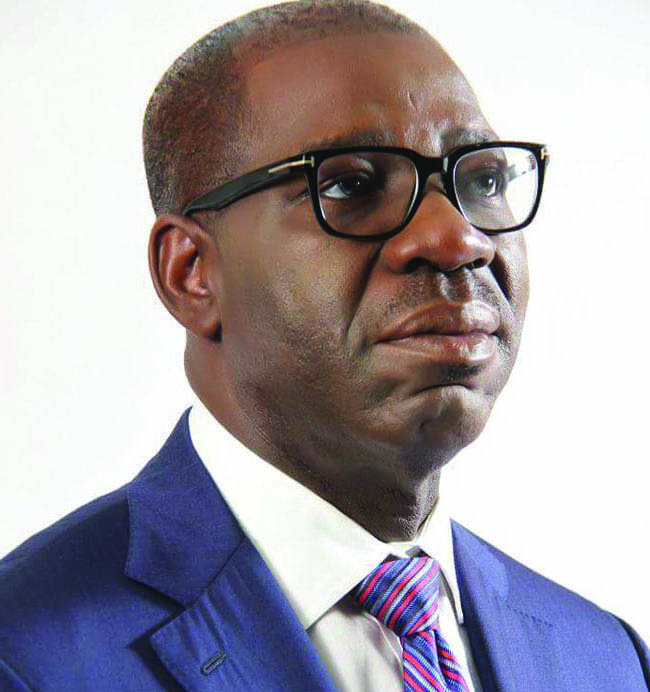 There is every indication that the unguarded moves in certain quarters to present a common candidate for Edo Central to succeed the incumbent Governor of Edo State, Godwin Obaseki, come 2024, will spell doom for the entire Esan agenda.
This is so because the emerging political reality or permutations no longer favour featuring an Esan indigene to queue behind Governor Godwin Obaseki, from outside his direct influence.
The point being made here is that it is no longer tenable for political godfathers to force their candidates on the people of Edo State, given the way and manner the current Edo State Governor was able to roll back the political clock that eventually resulted in his favour.
In succeeding to demystify the once potent political influence of the godfathers in Edo State, Governor Obaseki has historically set an interesting precedent.
This is the fact of the matter: no known political godfathers in Edo State can be able to force any candidate on the people of Edo State, as the unprecedented electoral victory won by Godwin Obaseki had shattered the myth about them.
The way things stand politically, Obaseki is in a vantage position to anoint whoever that will succeed him as Governor of Edo State.
Therefore, no matter the number of strategic planning or meetings on the part of those that pushed the Esan agenda before the 2024 governorship election, the idea is most likely to hit the rocks; it will definitely not fly, if care is not taking.
Let me quickly state that the Peoples Democratic Party (PDP) had almost gone into oblivion politically in Edo State, shortly before the last 2020 governorship election, as no one solid political figure was ready to single-handedly bankroll any governorship candidate, until the sudden earth shattering move by Obaseki to the PDP, which electrified the electoral firmament in the state to the point of no return.
It will interest us to know that even as the then All Progressives Congress (APC) state governor during his first tenure in office, Godwin Obaseki's body language suggested that he had a soft spot for the Esan agenda, which by glaring indications, the governor is still much interested in.
Therefore, this piece affords to passionately urge our stakeholders in Edo Central axis to guide against provocative and unguarded statements that will irritate or inflame Governor Obaseki, to damn whatever consequences, of his eventual going to the opposite direction of the Esan agenda.
This is saying emphatically and categorically that those at the forefront of the Esan agenda, come 2024, must never impose any candidate on Governor Obaseki, instead they should tactically and courageously play safe by allowing the governor to pick his choice of Esan candidate.
Those trying to rock the boat by making inflammatory noise must note this saying in Esan dialect: "Omon – Omon", any contrary opinion will spoil the show for Esan people, come 2024 Governorship Election.