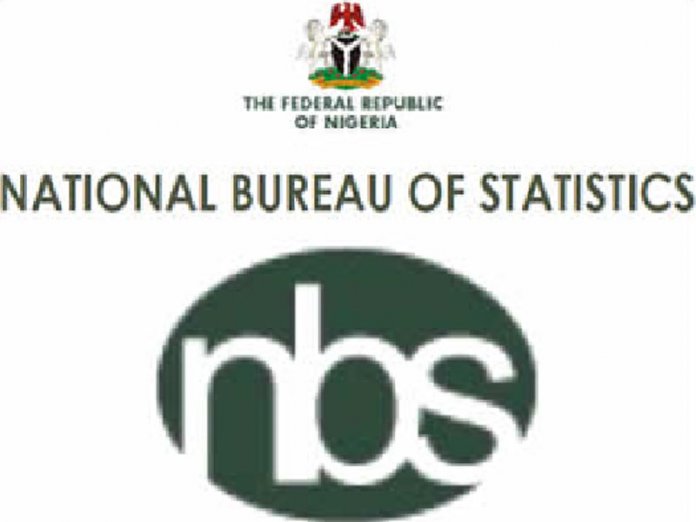 Ndubuisi Francis and James Emejo in Abuja
Mixed reactions have followed Nigeria's exit from recession in the fourth quarter (Q4) of 2020.
While the slight improvement in Gross Domestic Product (GDP) recorded in Q4 is good news, analysts say it is not significant enough to mark economic recovery.
The belief in professional circles is that even as the economy has turned the corner, earlier than predicted, it is time to focus on achieving strong and inclusive growth.
The National Bureau of Statistics (NBS) recently declared that the country's GDP showed a positive growth rate of 0.11 per cent (year-on-year) in real terms in the fourth quarter of 2020 after two consecutive quarters of contraction, which led to a second recession in about four years.
The economy slipped into a recession in November 2020, when growth contracted for two consecutive quarters by 6.10 per cent in Q2, and 3.62 percent in Q3.
Despite the marginal growth in Q4, analysts warn that the economy is not completely out of the woods. They urge the government to further stimulate output growth, among other measures.
While welcoming the positive growth, which further proved the resilience of the economy, some analysts caution that the economy is not really out of recession yet, as two more consecutive quarters of positive growth are required to attain full recovery.
In separate interviews with THISDAY, the analysts point out that government intervention is needed in key areas to help drive growth, especially in agriculture and Information Technology (IT), which are currently the growth drivers that should certainly be supported.
A former Commissioner for Finance in Imo State, Professor Uche Uwaleke, believes the exit from recession is without doubt an upside surprise that sends a positive message to the international community, especially the multilateral institutions, rating services, and investment banks, that the Nigerian economy is resilient and has capacity to withstand shocks.
Uwaleke, also the president of Capital Market Academics of Nigeria, said the development would certainly enhance the country's credit standing internationally.
He said: "I will not be surprised if it triggers an upward revision in growth forecasts for Nigeria in 2021 by the IMF and the Fitch, which had projected weak growth rates of 1.5 per cent and 1.7 per cent, respectively.
"It is instructive to note that favourable news about any economy can influence increased flow of foreign investment."
Uwaleke explained that the NBS' GDP report "has a number of lessons, including the fact that the Nigerian economy can actually survive without the oil sector; agriculture sector remains a game-changer, contributing over 24 per cent to real GDP; and crude oil output is critical to the oil sector's performance.
"Going forward, now that the economy has turned the corner, earlier than predicted, it is time to focus on achieving strong growth that is inclusive. By implication, more attention should be focused on jobs and reducing the high rate of unemployment and poverty.
"This will require, among others, an aggressive approach to increasing food output by facilitating access to credit by farmers and Small and Medium-sized Enterprises (SMEs), collaborating with state governments to address rural infrastructure deficit, as well as insecurity.
"Doing so will help bring down food inflation, which is exerting the most pressure on the general price level.
"That the government heeded the advice of many, including the Central Bank of Nigeria (CBN), not to impose another lockdowns in the wake of the rising COVID-19 cases in Q4 2020 helped economic recovery."
Managing Director/Chief Executive, Credent Investment Managers Limited, Mr. Ibrahim Shelleng, said with soaring food prices, there is need for government to boost local supply.
Shelleng said: "This cannot be achieved until insecurity issues are adequately addressed. With positive GDP figures it could be said that the economy is technically climbing out of recession, but in reality we would need to see figures for Q1 2021 to determine if truly we are on the growth path.
"The slight uptick in GDP figures in Q4 2020 could be largely attributed to the ending of lockdown and increased growth in sectors that have benefited due to lockdown, such as information technology and communications."
Also speaking with THISDAY, Managing Director/Chief Executive, SD&D Capital Management Limited, Mr. Idakolo Gbolade, warned that a couple of policy missteps, such as wrong handling of the impending petrol price increase, unrest in various states, and wrong information management, can easily erode the gains already recorded.
Gbolade said: "What this growth implies is that we are gradually coming out of recession and we are witnessing increased activity in the economy, majorly from increased importation activities, increased inflow through the I & E FX window, and activities have started picking up after lockdown necessitated by the COVID-19 pandemic."
He believed the Nigerian economy has demonstrated its ruggedness by the positive outcome in Q4, coming out stronger, particularly against economic predictions.
Gbolade further attributes the performance to consistency in policy implementation to drive growth.