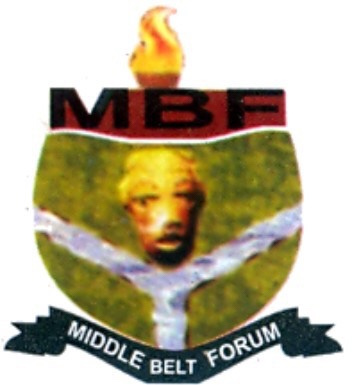 By John Shiklam
The Middle Belt Forum (MBF) has dissociated the ethnic nationalities in the region from threats by the Amalgamated Union of Foodstuff and Cattle Dealers Association (AUFCDA) to stop the movement of food items from the North to the South.
In a statement issued yesterday in Kaduna, the Secretary of the Kaduna State chapter of the MBF, Mr. John Haruna, said the people of the Middle Belt region "shall continue to do business with their brothers in the Southern part of the country by supplying abundant food items.
The statement said: "All ethnic nationalities within the Middle Belt region comprising of youths, farmers, traders artisans e.t.c, from Benue, Kogi, Taraba, Plateau, Nassarawa, Adamawa, Southern Borno, Southern Kaduna, Southern Bauchi, Southern Yobe, Kebbi, Niger, Kwara, and FCT Abuja have disassociated themselves from attempts and call by some disgruntled elements to block food supply to the Southern part of the country."
Haruna who described AUFCDA's called as laughable and unacceptable, said nobody can stop the Middle Belt region from supplying food items to the south," stressing that the position of AUFCDA does not represent the position of Middle Belters.
The statement maintained that "no amount of blackmail shall force the Middle Belt to part ways with Yorubas, Igbo, Ijaw, Binis, Ibibios and other ethnic nationalities in South.
"Let it be known to this group (AUFCDA) that the era of divide-and-rule by the so called core North is over, completely buried and gone for good. Such cannot be tolerated any longer; we no longer accept deceit and lies from anybody.
"The forum unequivocally advised those who are championing and supporting the call to rethink and desist from further making such an empty threat that will not auger well for them and their sponsors", the statement said.
It stated further that the Middle Belt is capable of feeding the entire nation "including the so called core North."
"In fact, Benue, Kogi and Taraba states alone can feed the entire Nigeria", the statement added.
The MBF also "warned against acts that could jeopardise the already existing good, harmonious working relationship with our Southerners.
"We will not live any stone unturned to make sure we continue to maintain the existing good and cordial relationship with our Southern brothers," Haruna said.
He called on Southerners to remain calm and ignore the threats by the AUFCDA.