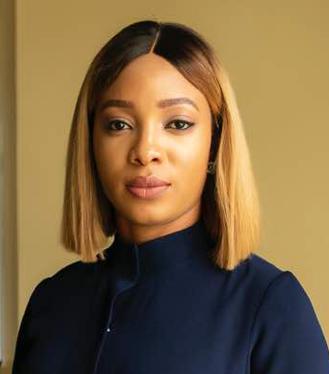 Rebecca Ejifoma
As an internationally certified Designer and Event Planner, Ugochi Nwachukwu is the selfless CEO of Enchanted Events creating lasting memories and impressions with The balloon bouquet , as her new addition, The Balloon Boutique, a gift concierge service, comes to life.
At Enchanted Events, the CEO enthused, "We have been doing this over the years, bringing the most innate dreams and desires to life. We had an added desire to go even further in enhancing this personalised service driven experience, through creating a complimentary service to work hand in hand with our existing business."
For Nwachukwu, this would further create value for her clients in the form of a "One Stop Shop" offering of luxury event design, planning, unique gifts and memorable events.
Enchanted Events unveiled The Balloon Boutique (TBB), its gift concierge service. It is a collection of ultra exclusive luxury gifts and bespoke experiences that truly changes the way of giving gifts.
"We will help you make a worthy impression of something that will be remembered. TBB is all about special occasion gifts inspired by you, designed, and executed by the Balloon Boutique in collaboration with our clients to curate thoughtful, distinctive, and catchy gifts.
The Gift Concierge service includes a range of luxurious balloon bouquets, preserved roses, dried flowers in the company's signature hat boxes which are its in-house stand-alone options or accompanied with a wider range of gift add-ons from a topnotch platform of the best vendors in Nigeria and around the world.
The Balloon Boutique truly has the perfect present for every occasion using your input, intimate knowledge of the recipient, the background of your relationship and what you hope to express with each gift, as inspiration that enables creation of products and experiences personally customised for each recipient.
"An initial phone consultation is followed with the client required to fill in a quick, simple questionnaire so we can learn more about the recipient and develop a brief.
The management goes as far as conducting an in-depth research from its extensive panel of in-house gift options and vendor partners resulting in the perfect gift experience recommendations truly premium to each client.
On how it works, Nwachukwu expressed that through initial consultation and gift profiling they build a brief about the recipient and the occasion. "We come back to you with expertly recommended gift experience packages with flexible 'pick & mix' options that cater to different budget ranges."
With its mantra, "Not just gifts we make memories", TBB believes that a gorgeous bouquet of roses is one of the best ways to pronounce love and admiration, hence the creation of its preserved rose range.
"Our Preserved Roses are 100 per cent real with no need for sunlight or water. The roses have been processed with a revolutionary technology to maintain their fresh appearance and to stay natural by maintaining their original shape and brightness, a process first discovered in Germany.
The CEO says this one-of-a-kind process includes 109 complex preservation steps and 60 days of careful processing to ensure long lasting freshness. The preserved rose collection come in pre-arranged bunches in "Our trademark hatboxes".
Truly, The balloon boutique , it is a blend creating memories and impressions, leaving clients and recipients electrified.