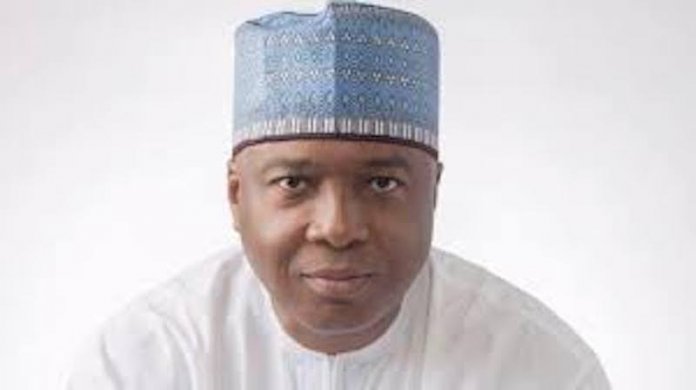 Shebi when I said that this man should run for the Presidency and that I will support him, all those guys in the Duke Summit started abusing me. With the way these politicians are cross carpeting, we will soon get president wey go dey seek asylum or change of citizenship to migrate from this country.
Today, his quiet resolve to rebuild the PDP, reposition it and make it a strong bulwark against the tyranny that is the ruling party mark him out for stardom. When his colleagues are busy doing abutata, jumping up and down and confusing themselves, he is slowly but surely carrying out methodological reconciliation that should give them a fighting chance in the coming elections.
Saraki, since losing the elections with all that came with that in our country, has remained very calm and strategic. He has not made all that noise others in his shoes would have made, but instead, he has been on the low, pursuing an interest that is close to his heart and rebuilding the PDP.
The system needs a strong PDP for there lies the redemption of our democracy; otherwise, we will slip into a one party state, and we don't need that drama. Shey we are seeing daily how these prostitutes are jumping into APC, tilting the boat dangerously to one side. We need balance so that competition and debate will be robust —enough of that. Stand up, make we clap for you — well done, Oloye.