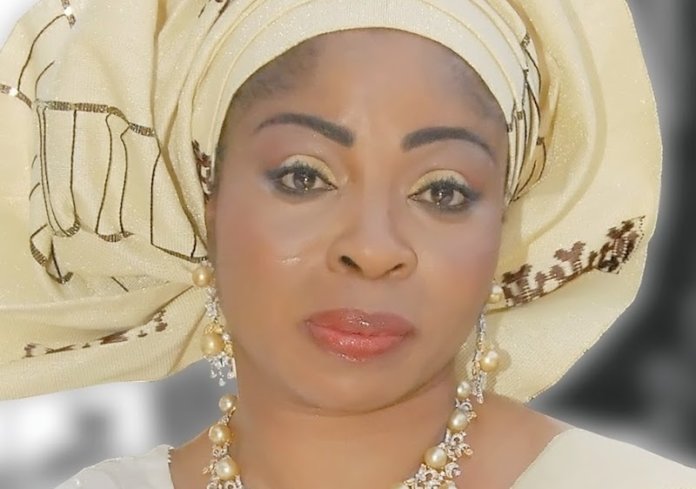 Is anyone writing a book about women who have excelled in Nigeria's business climate?
The book wouldn't be complete without the mention of Princess Abiodun Folashade Odumosu, a businesswoman, socialite, and wife of Lagos State Commissioner of Police, Hakeem Odumosu.
She is not your run-of-the-mill businesswoman and has remained an inspiration to many, as she has her fingers in many sectors of the economy.
The Ogun State-born, highly connected woman of means oozes style and class. She is also one of the country's nouveau riche, with big wallets, high net-worth, and an even bigger social reputation.
The Lagos Police chief's wife is one of the top players in the oil and gas sector, and her exciting journey would undoubtedly inspire anyone who wants to succeed in the industry.
The high-flying business magnate is also into manufacturing and shipping. She got her shipping licence in 1994 and has an office in Apapa. She also has a bag-weaving factory in Sango Ota. A source revealed that the Abeokuta, Ogun State-born princess, has other companies with hundreds of staff on her payroll.
Odumosu has successfully etched her name in the sands of time, but she is the kind of woman who makes no noise about her success. Her Maitama and sprawling Banana Island homes are usually a mecca for those seeking favours.
Though not many people gave her any chance of survival when she started, she confronted the challenge with a resolve to succeed with the courage of a lioness.
Despite her unmatched accomplishments, she remains humble and never makes unnecessary noise to herself. Interestingly, she has once again recorded another feat worth celebrating. She was conferred with the chieftaincy title of Yeye Akogun of Lagos.
"Yes, Princess Folashade is indeed a warrior. She has fought many battles for herself and the womenfolk, so the chieftaincy is an honour well deserved. But because of the pandemic, she can't roll out the drums to celebrate it at the moment," a source added.