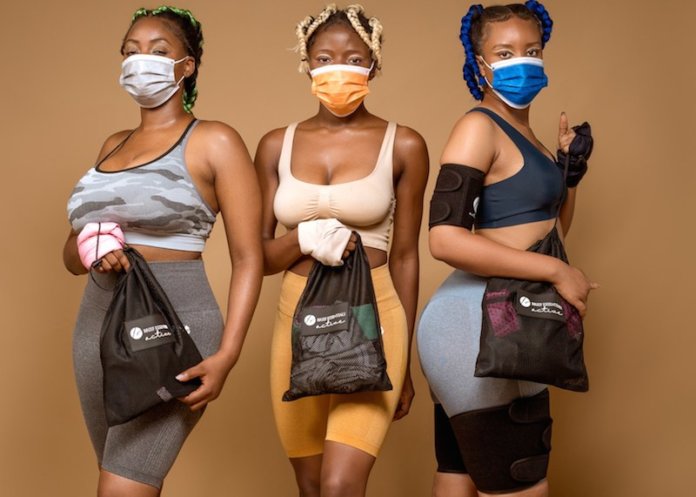 Mary Nnah
Brief Essentials, foremost dealer in lingerie, underwear and shapewear in Nigeria, has launched its new seasonal activewear collection – BE Active.
The collection debut with a launch of active training sets, leggings, sports bras, tops, bike shorts and several other body sculpting products – such as waist trainers, neoprene arm and thigh shapers, belly binders, resistance bands – and accessories that can enhance and aid your weight loss journey.
Brief Essentials has remained at the forefront of the Nigeria's underwear, lingerie and shapewear market, delivering comfort, support, quality, convenience and value – which has helped a lot of people – from petite, missy to plus size and full bust women – find the support they really need.
Speaking on the launch, Brief Essentials CEO, Oluwaseun Tayo-Balogun, said, "Our customers want to achieve their fitness goals in cuteness, comfort and style, and the BE Active range is delivering on all these counts as with all that Brief Essentials stands for and represents."
She noted further that the launch is in line with Brief Essentials Mission of promoting Health and Wellness in a fun and fashionable way.
"The active range within the collection are made with quick-dry, four-way stretch fabric that provides compression, yet without sacrificing comfort or freedom of movement.
"The body shaping/sculpting products are made with exceptional craftsmanship to tone, sculpt and enhance your results on your fitness journey.
"Take the Waist Trainer with Triple Belts for example, the core is made with latex and comes with three additional removable Velcro belts for anyone requiring more reinforcement.
"Then, there are the training sets – Flex, Core and Vitality – featuring matching bras and leggings – made with four way stretch material, mesh for breathability, high waist design to keep away muffin top distractions among others. All leggings and bike shorts feature high waist thick band for your support and comfort.
"Whether you're working out or you are in need of super stylish and fashionable athleisure wear or activewear accessories, the BE Active collection will meet your needs and your budgets."
Be Active by Brief Essentials is available online at https://briefessentials.com/active as well as in the Brief Essentials HQ, situated in Lagos, Nigeria.