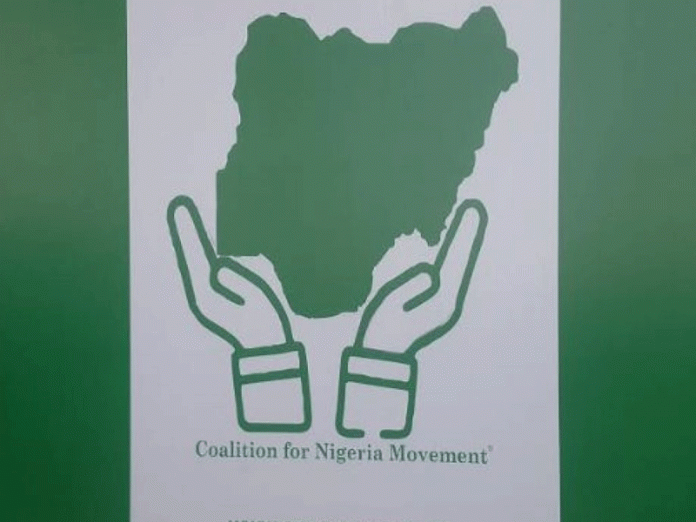 Sir Don Ubani expresses concern over the prevailing panic in the country as a result the multifarious incidents of insecurity
Though the emergence of the Nigerian State was purely by British Colonial coercion, founding leaders of Indigenous peoples of the various ethnic nationalities that became federating cordinates of the emerging Nigerian state, accepted the realities that confronted them on clearly defined terms for co-existence.
From every look of things, starting from 1914 when British Lord Frederick Lugard, selfishly, only for the purpose of reducing cost of administration for the British Colonial Office, decreed amalgamation of both Northern and Southern Protectorates of Nigeria to become one administrative unit, Nigerian political leaders, up to 1963, exhibited wisdom, maturity and dexterity in defining constitutional modus operandi for the emerging State.
Some critics, most probably out of ignorance, had blamed such founding fathers as Engr Herbert Macaulay, Dr Nnamdi Azikiwe and Chief Obafemi Awolowo, all late, for not being visionary enough in order to have worked against the emergence of an independent Nigeria as it was composed of on 1st October, 1960. Many of such commentators had held or still hold the view that leaders of Southern Nigeria, both during the Colonial and First Republican era, should have realized that, taking the historical antecedents of the fulani who came into Nigeria only a few years before 1800 A D, it would be most hazardous being in the same country with them. To such analysts, the fact that Usman Dan Fodio and his wandering Fulani kinsmen came into Hausa land and from 1804, had aggressively started conquering, suppressing and enthroning their leadership over their host, should have provided enough reason for them to have opted out of such a union.
However, taking a dispassionate introspective consideration of realities of those times, leaders of Southern Nigeria's extraction should be applauded for making the best out of the situation that they were confronted by. In the first instance, it should not be forgotten that the British colonial administration was fundamentally on an economic conquest. Her objective was basically to maximize advantage and attendant profit in their trade relationship with the various ethnic groups in Nigeria. They were not in Nigeria as Father Christmas. Besides, they came in by way of military conquest.
The British, being capitalistic in approach, was naturally not to be the best of friends of the Igbo, Yoruba and other ethnic nationalities from the South, who consistently proved to be wise, independent-minded and resilient to foreign domination. They, however, found their interest protected in the docility and subservience of the Fulani and, therefore, were determined to make a lot of concessions to them. Divide and rule became their best strategy in their relationship with the peoples of Nigeria. The Fulani and the North were so confident in the British that even when Anthony Enahoro of Action Group patriotically moved a motion for self governance in 1953, the North, on the platform of Northern Peoples' Congress, led by Alhaji Ahmadu Bello, overwhelmingly voted against and rejected it. Independence that should have commenced in 1956 had to be delayed untill 1st October, 1960, just because the North said it was not ready and did not have confidence in the peoples of Southern Nigeria. One can imagine how many billions of British Pounds the British carted away for the four years that the Fulani successfully opposed Nigeria's attainment of Independence!
In the face of all their challenges, political leaders were unwavering in their pursuit of institutionalized political environment that would give, not only their peoples but all Nigerians the opportunity to attain their full potentials.
Their strategic agitations paved way for many constitutional conferences, starting from 1922, both in London and Lagos. The most spectacular of them all was the 1963 Republican Constitution. It placed emphasis on true federalist governance of Nigeria. Each of the four confederating Regions; East, Mid-West, North and West had its own police. Therefore, insecurity did not pose any challenge. Each region manned resources within its territory and only paid stipulated royalty to the central government. Regional judiciary was not an appendage to the federal judiciary and, so, appointment of judges in each region was the responsibility of the region. There were more items on the concurrent legislative list than in the exclusive legislative list. There was development in the country, based on fascinating healthy competitions amongst the federating regions.
The 1963 Republican Constitution was made by the peoples of Nigeria, through their elected representatives.
1999 Constitution of the Federal Republic of Nigeria, even as variously amended and as coercively imposed on Nigeria, particularly on the peoples of the South by Nigeria's last military dictator, General Abdulsalami Abubakar, has been a direct antithesis of the principles of federalism.
In the first instance, the constitution is a false proclaimation. It starts with a preposterous preamble, 'We, the people of the Federal Republic of Nigeria, having firmly and solemnly resolved….'
There was no time the peoples of Nigeria came together to enact that constitution. It was and remains a document assembled by the Northern tele-guided military oligarchy, without any reasonable input by the peoples of the South. This is the only constitution in the universe that uses land mass as a yardstick for sharing of revenue. It is never done in any other clime.
All through history, no time had Nigeria been in panic as it is today under President Muhammadu Buhari's administration. tribalism, nepotism and open Discrimination have become key ingredients of the present administration. If one is not fulani or, at worst, Hausa, the Government has no consideration for one.
Consoled and strengthened by the knowledge that democratic governance has its expiry date, the indigenous downtrodden peoples of Nigeria would ordinarily exercise patience, hoping that, at worst, he would leave after eight years.
But no, the situation goes beyond their patience. For reasons only known to the President, which, however, have proved inimical to Nigeria's unity, he threw our northern borders open to Fulani terrorists from the Sahel region. He even publicly stated that migrant Africans would, on arrival in Nigeria, be issued with automatic visa. This has been Nigeria's greatest undoing.
With massive influx of Fulani terrorists into the Middle-Belt, South-east, South-south and South-west regions of Nigeria, coupled with their unhidden agenda to kill, maim, rape, loot, destroy and occupy Indigenous peoples' communities, the situation in Nigeria has become unbearably anarchical. To add salt to injury, these rampaging fulani terrorists now forcefully occupy forest reserves, creeks and farm lands in the South. Their major trade has now become kidnapping for huge ransom. Regrettably, many of their victims do not come back alive, even after Millions of Naira must have been paid.
This is the awful situation that the fulani have forced on Nigerians. Most unfortunately, no matter how many thousands of innocent defenceless indigenous peoples of Nigeria are killed by the Fulani, the Presidency does not blink an eye.
The Fulani terrorists are known to be sophisticatedly armed yet no effort has ever been made to disarm them. They kill, rape, loot and vandalize with impunity and go scot-free. But any time a cow is killed while destroying a farmer's crops, the Federal Government would waste no time in condemning it.
The worst of today's situation in Nigeria is Federal Government's policy of insisting that no Nigerian will be in a position to defend himself or herself. To achieve this obnoxious policy, the Inspector-General of Police has directed that all Nigerians, of course not including the Fulani, should return and surrender all their licensed guns to the Police. This is a deliberate plan to render Nigerians defenselessly vulnerable to unjustifiable attacks and wanton destruction by fulani.
Nigeria is definitely living on a time bomb. Necessity has always been the mother of invention. This Nigerian government wrongly places emphasis on peace and unity but the truth is that the earlier it realizes that there can never be peace in the absence of justice, equity and fairness.
It took only one Sunday Adeyemo, alias Sunday Igboho, in Ibarapa, to have Fulani pack of cards on terrorism and criminality collapse in Oyo State.
Despite tacit support by the Federal Government, the West has become too hot for the terrorist Fulani. Yet, there may be very many more Sunday Igbohos that can spring surprises any day, any time and anywhere.
One thing remains certain in the prevailing circumstances. It will and shall remain an utopian vision for the Fulani to think they will conquer all other ethnic nationalities in Nigeria like they did to the Hausa kingdoms in the early 18th century because of internal sabotage and betrayal amongst the Hausa. The Hausa have since remained slaves in the hands of the Fulani.
The Tiv of Benue State have consistently successfully resisted territorial incursions by the Fulani. The secret behind their success has been their unity of purpose in fighting a common aggressor. We must salute Governor Samuel Ortom who, despite all manner of intimidation and ostracism by the Fulani-led Federal Government, remained committedlly bent on protecting his people.
No country has fought two civil wars and remained one thereafter. Nigeria should be the dream and pride of all of us. Realization of this must be contingent upon justice, equity and fairness. Anything short of these shall not fly. There is no part of this country that does not need the other. The Igbo, for instance, being the most adventurous and ubiquitous amongst the black race, need a very large geographical space to carry out their skill and ingenuity. If, by any reckless display of arrogance, Nigeria disintegrates in the future, the Igbo would feel the pain more than any other ethnic group. No patriotic Nigerian would wish this country to be dismembered.
About four years ago, exactly on 17th June, 2017, I wrote a piece titled, If Anything Happens To Nigeria, Hold Islam Responsible. I received a lot of calls from across the globe because of that piece. Four years after, that piece, as if I was being prophetic, has become even more relevant. Fanatical Islamization and Fulanization have combined to tear the unity of Nigerian apart. Any person that refuses or fails to appreciate the enormity of danger inherent in the twin catastrophe of Islamization and Fulanization is, at best, an unfortunate pretender.
Of course, for students of history, all signs that led to the fall of many empires of old are avoidably gradually but systematically becoming evident in ours.
What are the panacea to the imminent danger confronting us? The solutions to threats to our beloved country do not necessitate a long walk. (1) The Fulani should change their erroneous mindset that Nigeria is theirs. Nigeria is for all of us. (2) They should, as a matter of fact and urgency, change from their present primitive and conflict-necessitating nomadic style of rearing their cattle to the global practice of ranching.(3) Nigeria has to be restructured in line with the 1963 Republican Constitution of Federal Republic of Nigeria.
Southern and Middle-Belt leaders who say one thing in the morning but preach another in the evening, should sympathize with themselves because they have lost touch with their people. Nothing could be responsible for such behavioural summersault other than poverty mentality and (or) fear of their past fraudulent atrocities as officials of the Nigerian government.