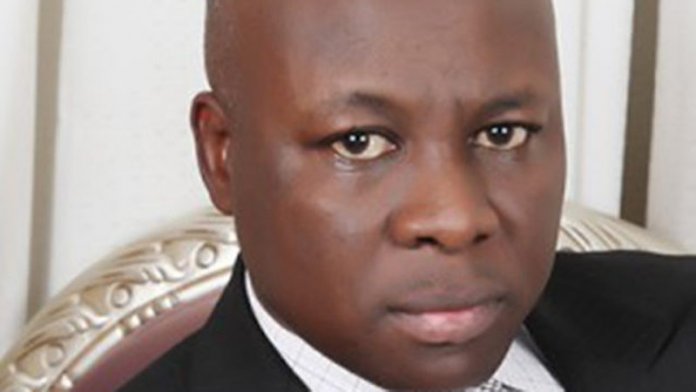 Hearings begin in the PUMA sponsorship deal
By Femi Solaja
As hearings begin today at the Magistrate Court in Wuse 2, Abuja in the criminal charges filed against the President of the Athletics Federation of Nigeria, Shehu Ibrahim Gusau, stakeholders in the country's track & field have asked him to step aside until the determination of the case.
Inspector General of Police filed the charges against Gusau at the Magistrate Court in Wuse 2, Abuja.
THISDAY learnt yesterday that hearing in the case is scheduled to start today at the Magistrate Court 14 in the case in which Gusau and a former technical director of the federation, Sunday Omotayo Adeleye and his company, Dynamic Sporting Solutions have been alleged to have "fraudulently induced PUMA based in Doha, Qatar to pay the sum of $75,000.00 USD into Account No. 0015296488 operated by Dynamic Sporting Solution Nig Ltd in the guise of sponsoring the federation sporting activities" which they then, allegedly, converted to their personal use.
It is in the light of the trial that stakeholders in track and field in the country have called on Gusau to step aside as president of AFN because the case against him is criminal in nature and can affect the corporate image of the federation.
"This is really a no brainer. You cannot have the president of the AFN charged to court for criminal conspiracy and criminal breach of trust and expect the public including corporate Nigeria to want to do business with the federation. "The fact that he is in court on these charges has damaged the corporate image of AFN. I will advise he steps aside for the good of the sport," said Samuel Fatunla, Chairman of Ekiti State Athletics Association and member of International Association of Track and Field Statisticians.
Corroborating Fatunla's sentiments is Chief Falilat Ogunkoya, arguably the most successful Nigerian athletes of all time.
"I don't think there should be any argument on the matter. It is bad enough that the president of AFN is in court for alleged criminal conspiracy and misappropriation charges. He should step aside until the case is determined," said the Atlanta 1996 Olympics 400m bronze medallist.
"The crisis in the AFN has not helped the growth of the sport in the last four years and to now have the federation's president answering criminal charges in court is the final nail on AFN's coffin.
"I appeal to Gusau to step aside now until his case is determined. We can't have criminal charges against our president and we expect companies and government to want to do business with us. It is the norm worldwide," said Ogunkoya who was a member of the board of the AFN under the Chief Solomon Ogba presidency.