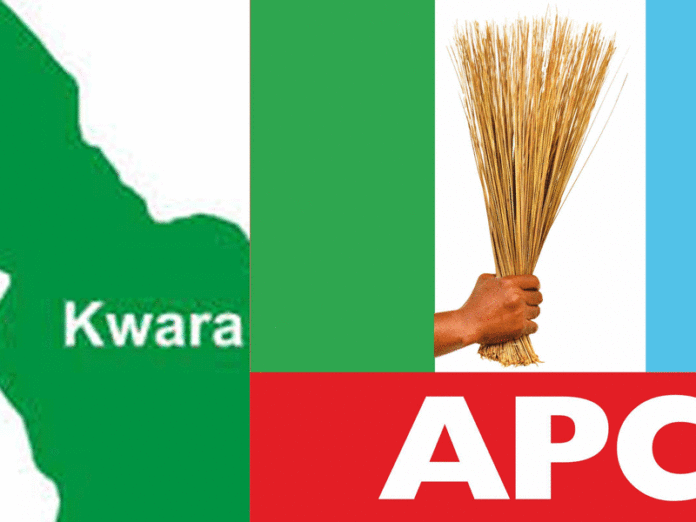 By Hammed Shittu
Some stakeholders of the All Progressive Congress (APC), in Ifelodun local government area of.Kwara state Wednesday backed the current move by the youths of Omupo/Igbaja State constituency to recall the lawmaker representing the constituency Hon. Ganiyu Folabi Salahudeen from the state House of Assembly
The group said that, the move to recall the lawmaker was based on his alleged poor representation since he was elected into the state house of assembly in the 2019 general election.
The development according to THISDAY checks might not be unconnected with the simmering crises that have been rocking the state chapter of the party.
The spokesman of the group, Hon.AbdulRauf Bello ⁰spoke with journalists at Omupo on Wednesday shortly after the youths and women and other stakeholders in the ruling All Progressives Congress(APC) from.the Omupo constituency staged a peaceful protest on the move to recall the lawmaker from the house of assembly.
Bello.said that, "recall is an instrument of conflict resolution if executive is becoming dictatorial, the legislature rise against such moves and if the legislature or judiciary becomes tyrannical the people can rise against it"
He said, "The recall move by our youths is a welcome development, considering the derailment of our lawmaker, Hon. Salahudeen from his mandate as our representative".
Bello added that, "we are solidly behind the recall of the lawmaker so as to have a good representative that would be up and doing for the overall development of our constituency".
Bello also accused the two lawmakers from Ifelodun local government; Hons. Owolabi and Salahudeen of hoarding the APC registration materials meant for their respective constituencies.
According to him,. "The people of Ora ward of the local government had protested to the Deputy Governor's office but he was also helpless and.even the deputy governor) also registered under the cover of night.
"That is why we are making this complain publicly, so that the national Caretaker Committee can know the exercise is a failure in Ifelodun.
"The excuse given by our Hon. members is that the instructions is from above, making allusion that whoever is not loyal to the authority should not be registered.
" It is appalling that APC in Kwara is discriminating against people and blind to commuters. This is not time to scatter in APC, but a time to gather. We want people in our party. It is however sad that the development is to the contrary."
Also speaking,, the APC Caretaker Chairman of Ifelodun local government, Hon. Shiloh Awobimpe said that, "Hon. Salahudeen as a
lawmaker is supposed to be a representative, but he has been taking position over issues concerning the people without recourse to his constituents' interest".
Awobimpe said that, "As far as Ifelodun local government is concerned, we are not feeling government impact as expected.
"For example, there is noise about building dams in the three Senatorial districts. That of Kwara south is situated in Igbaja. As I speak, Igbaja Dam is not providing water to any of the communities it is meant to serve. This is what they don't want us to talk about".
He therefore said that, the people of.Omupo constituency would not rest on their oars until their lawmaker is recalled from the state house of assembly.