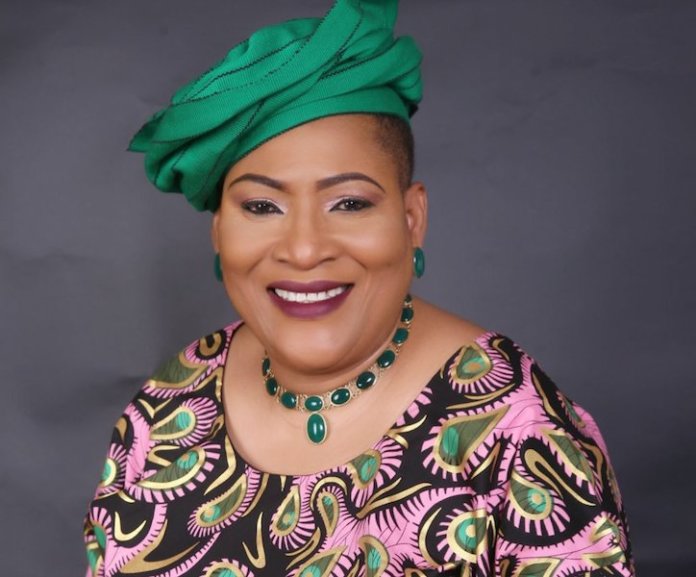 It was Tennyson that wrote these timeless words: though much is taken [from us], much abides…that which we are, we are. Chief (Mrs) Kemi Nelson, renowned political figure and administrator, is one of a handful that remains of a once noble and glorious breed. Even the regulations against the spread of the Covid-19 virus could not dissuade her friends and fans and family from celebrating her 65th birthday a few days ago. For her 65th year, Chief Nelson convened her friends and associates for a session of thanksgiving, worship and praise, with hymns and exhortation. While a few of her family members were at her home (in Ikeja, Lagos) for the event, a number of others joined via Zoom.
The group that joined via Zoom included Lagos State Governor, Babajide Sanwo-Olu, and his wife, Dr. Ibijoke Sanwo-Olu; Lagos Deputy Governor, Dr. Obafemi Hamzat, and his wife, Oluremi Hamzat; First Lady of Ogun State, Mrs. Bamidele Abiodun; and more than a hundred other prominent figures of society.
All of these were received by Chief Nelson and her husband, Mr. Adeyemi Nelson. Moreover, even though the event was handled by ministers of Archbishop Vining Memorial Church Cathedral, GRA, Ikeja, all eyes were on the Nelsons, especially the celebrant—who still dazzles at age 65. It was a time of celebration and honesty, with gospel artistes and songs further colouring the event—besides the one-man band on site. While Chief (Mrs) Nelson took her time to slice one of the many cakes gifted to her customarily, much was said in her honour. The minister in charge dubbed her evidence of God's goodness and encouraged her to emulate those who draw more people to Christ, not those who fixed their minds on getting and saving more money and acquiring properties.
Governor Sanwo-Olu, on his part, referred to Chief Nelson as an all-round paragon: of fashion, of politics, and of just causes. Deputy Governor Hamzat capped it all with prayers for long life, sound health, and strength to accomplish more for Lagos and its denizens, and women in general. It was a happy and glorious celebration for a happy and glorious Amazon, Chief (Mrs) Kemi Nelson.