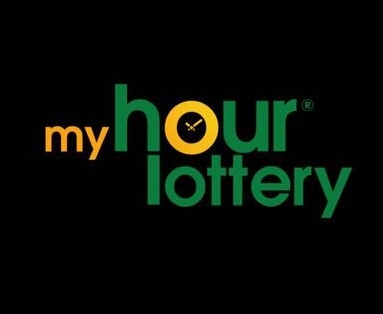 Myhourlottery, a lottery company in Nigeria, is set to change the face of lottery with the launch of its online gaming platform in Lagos recently.
The company during the launch, rolled out testing for its web platform consisting of various packages and games.
With the increasing spread of technological advancement and improved internet access, online gaming is becoming increasingly popular and gaining more ground all over the country.
While speaking at the event, Founder of Myhourlottery, Damola Seyindemi, said the mission of the brand was to ensure a world-class lottery business that will empower the common man vis-a-vis favourably competing with leading brands in the global lottery industry.
A research study on the global Online Gambling and Betting Market was estimated at $50 billion in 2019 and is expected to reach $100 billion by 2026. The global Online Gambling and Betting Market is expected to grow at a compound annual growth rate (CAGR) of 10 per cent from 2019 to 2026. According to the Lottery Operators Forum (LOF), the lottery industry in the country is worth an estimated $ 70 billion even though the gaming industry is said to possess the potentials to positively influencing entertainment and tourism.
At the event launch, different users were asked to use the product on their gadgets to test the efficiency and security of the platforms.
Speaking at the event, Mr. Daniel, a businessman noted how easy it was for him to stake on the site and commended the website design and the user interface.
From Campus Awoof, Mama Put, Flexx alawee, to Awoof box, the platform provides a wide range of packages for university students, parents, artisans, and even Corp members to win fantastic prizes.
For the Corp members, with as little as N500, they stand a chance of winning their Alawee weekly. The family game Awoof box provides an opportunity for everyone regardless of gender and age to play using amounts between N200 – N500 and stand a chance to win various food items ranging from rice, beans, garri, live chicken, goat meat, bag of pure water, packs of drinks, among others.
University students are not also left out as they stand a chance of winning cash prizes, laptops, phones, shopping vouchers, dinner dates for two, sneakers + trendy outfits with as low as N200 weekly.
Also, party lovers could play the TGIF game by simply playing staking between N500 – N1000 to win packs of beers, bottles of drinks, wines with bowls of pepper soup to go with etc.
Online lottery, a venture which has received little or no attention provides enormous capabilities for increased government revenue if properly structured even as research has revealed how conflicting laws and mismanagement have affected the traditional method of gambling in Nigeria.
The nascent internet and mobile technologies have also provided new methods of gambling as internet-enabled computing devices have exceedingly increased usage by improving calculations, randomization and the fast exchange of data.
Also, the increasing consumer awareness towards interactive entertainment systems is expected to drive market demand in Nigeria.
"There is a huge market for the online lottery at the moment, and here at Myhourlottery, we are trying to revolutionize the sector with technology," Senior Consultant, Brand and Marketing at Myhourlottery, Mr. Tioluwalogo Olakunbi-Black, noted.