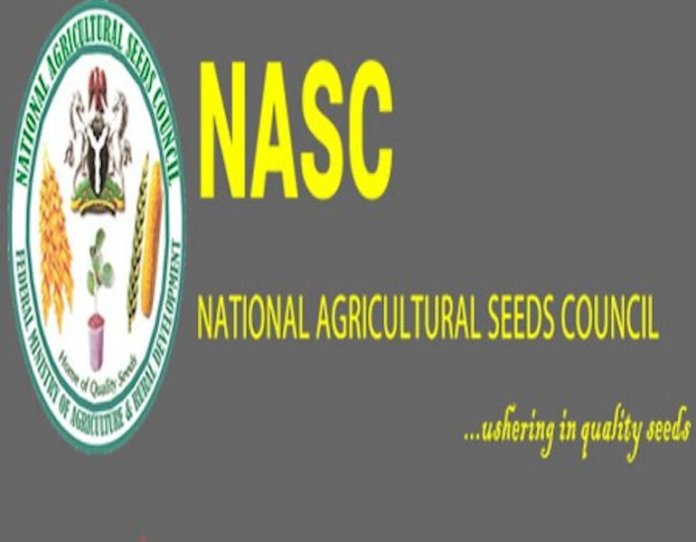 James Emejo in Abuja
The Director General, National Agricultural Seeds Council (NASC), Dr. Phillip Ojo, has said the introduction of genotyping in the seeds sector will be a game changer in the agriculture sector.
This, it stated, would provide accurate and targeted policy formulation regarding the utilisation of seeds in the country.
He said the process which was expected to complement current efforts to enhance food security, would effectively and accurately track farmers' adoption of improved varieties and how varieties turn over through time using DNA finger printing.
Speaking at the opening of the 'Institutionalising Monitoring of Crop Variety Adoption Using Genotyping (IMAGE) physical launch and constitution of the National Executive Steering Committee of the IMAGE project in Nigeria,' which was organised by to council, the NASC DG pledged that the council will support the process as much as possible.
He added that that the IMAGE project would provide insights and evidence for seed sector actors to enhance government agency capacity, improve stakeholders' coordination, and lead to better investment and resource allocation decisions for varietal development and commercialisation in the country.
Ojo said: "This programme is so important because it's actually good for us to know the seeds varieties we are talking about and the varieties farmers are using. If it's FARO 44, let it be Faro44.
"And the Faro that had been done in the past had been nearly on the use of guess work.
"Farmers would say this is Faro44…but we are now using genotyping to actually be sure of exactly those variety so that at the end of the day we know the exact varieties."
He said: "It's going to help farmers in a way because a lot of admixtures would no longer be there and when you have very good and pure seeds, the yields will increase, farmer's productivity increases and we are talking of adequate food security for the country."
He pointed out that the project marked the adoption of improved variety monitoring and reporting and 'the beginning of the process that will drive us through the much-needed shift from our traditional and largely inaccurate methodology for measuring farmer adoption of improved variety and how varieties turnover through time."
According to him, studies of improved seed adoption in Nigeria are almost based on household surveys and are premised on the assumption that a farmer can accurately self a report their use of improved seed varieties.
He,  however, noted that many studies have shown that farmers report of seed varieties planted, or whether the seed is improved or local are sometimes inconsistent with the DNA fingerprinting results of these varieties.
Yet,  the NASC boss stressed that the misidentification of seed varieties or type could have several implications for both adoption of improved technology, planting, policy formulation for food security and also for regulatory activities.