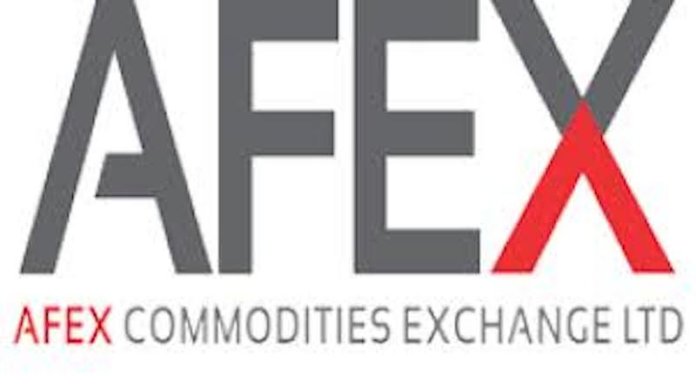 Obinna Chima
The AFEX Commodities Exchange Limited has stressed the need for an improvement in infrastructure as well as product-handling efficiencies at the sea ports across the country.
This, it stated, would lower overall costs of input imports and improve competitive advantage of exports.
The commodity exchange stated this in its 2021 Annual Commodities Outlook.
It also pointed out that lack of access to loans and fertilizers remained largely the biggest challenge to most farmers in 2020.
Furthermore, it pointed out that the high interest rate environment in the country, coupled with the risk involved in agro- financing, could impede the capacity of farmers to pay back loans. These, it also stated had also been major impediments to loan access and disbursement over the years.
"This explains the low exposure of banks to the agriculture space despite policy makers' objective to enhance food security in the country," it added.
According to the National Bureau of Statistics data, credit to the Agriculture sector in Q2 2020 accounted for a meagre five per cent.
Fertilizer on the other hand remains a core agriculture input which affects negatively or positively crop yield dependent on the usage per hectare.
"At about 20kg fertilizer usage per hectare on the average, Nigeria lags Sub-Saharan peers like South Africa and Egypt that use over 100kg/ha and other developed economies that use above 200kg/ha.
"This is despite measures to enhance the procurement and distribution of fertilizers to farmers during the farming season. While farmers according to the survey employed the use of fertilizers, inadequacy was a major factor they complained," it added.
It quoted a report by (NAERLS) to have revealed that during the 2020 wet season, about 27 states reported procuring and distributing seeds and seedlings, agrochemicals, fertilizers, and farm equipment to farmers.
However, the inputs were found to be inadequate and largely unaffordable to some farmers.
The major seeds and seedlings procured and distributed were maize, rice, sorghum, soybean, millet, sesame, cowpea, cassava cuttings, pepper, oil palm, plantain, and banana.
"Most of the farm inputs procured and distributed were reported to be affordable to farmers except in some States like Katsina, Anambra and Akwa Ibom that reported that seeds and seedlings procured and distributed were not affordable to farmers.
"Agrochemicals were also reported not affordable in Kwara, Nasarawa, Katsina, and Akwa Ibom.
"The inadequacies of farm inputs in these states could be attributed to the COVID -19 pandemic lockdown.
"Most of the farm inputs procured were likely procured and distributed before the pandemic lockdown. The inadequacies of farm inputs to farmers affects crop situations on the field," it added.
In its recommendations, it stated that boosting of access to loans at lower cost to smallholder farmers was key to boosting production. According to the commodity exchange, although policies geared towards achieving this are in place, proper policy design, monitoring mechanism and adequate and robust regulatory framework that supervises the implementation and operation of the programme were also important.
"Also, Nigeria has a great potential for increasing productivity and production through the increased use of agricultural inputs like fertilizer.
"However, input prices remain high weighing largely on demand by smallholder farmers. Beyond current fertilizer subsidies, we suggest more interventions and reforms aimed at eliminating bottlenecks in the fertilizer supply chain which as impaired the confidence private investors over the years.
"There is need for a conducive policy environment and strengthened institutional and regulatory environment.
"Also, improvement of port infrastructure and product-handling efficiencies will lower overall costs of input imports and improve competitive advantage of exports," it added.
Commenting on its expectation for 2021, it anticipated that the global economy would remain on the path of recovery given the announcement, approval, and distribution of COVID-19 vaccines and positive impact on the global commodities market in terms of higher prices.
Also, it stated that the Joe Biden-led administration looks positive for global trade.
"Outlook for domestic commodities varies across crops but largely dependent on key systemic factors like outcomes of the COVID-19 outbreak, distribution of vaccines, fiscal and monetary policies and AfCFTA," it added.
According to the report, the price of Maize weakened by approximately three per cent to $165.5/MT in 2020 year-on-year (Y/Y), but increased slightly at a compounded annual rate of 0.3 per cent, according to data computed from the World Bank Commodities Price Data.
Therefore, it stated that its estimation for output in the season under review showed that the commodity output would increase by about eight per cent, from 8,442,503Kg to 9,136,679Kg, given favorable weather conditions in the north-west which has most maize farmers concentrated.
"However, increased purchase by institutional buyers for the commodity has seen prices surge, settling at an 8-month high of N185,000 as at January 14th 2021.
"Going forward, we expect prices of Maize to be pressured up prior next harvest in May 2021 after the supply of late maize may have been exhausted in the market, coupled with aggressive demand by industrial users," it added.